Michael Strahan's Twin Daughter Strikes a Pose Wearing Face Mask with a Pal (Photo)
Michael Strahan's twin daughter, Sophia stepped out in style as she rocked a cool street style while posing with a friend. Sophia and her pal made sure to keep teeny face masks intact.
GMA host Michael Strahan's twin daughter, Sophia Strahan rocked a stylish look in an outdoor snapshot as she spent some time hanging out with a friend.
Sophia looked fashionable in a two-piece outfit as she seemingly enjoyed her evening outing.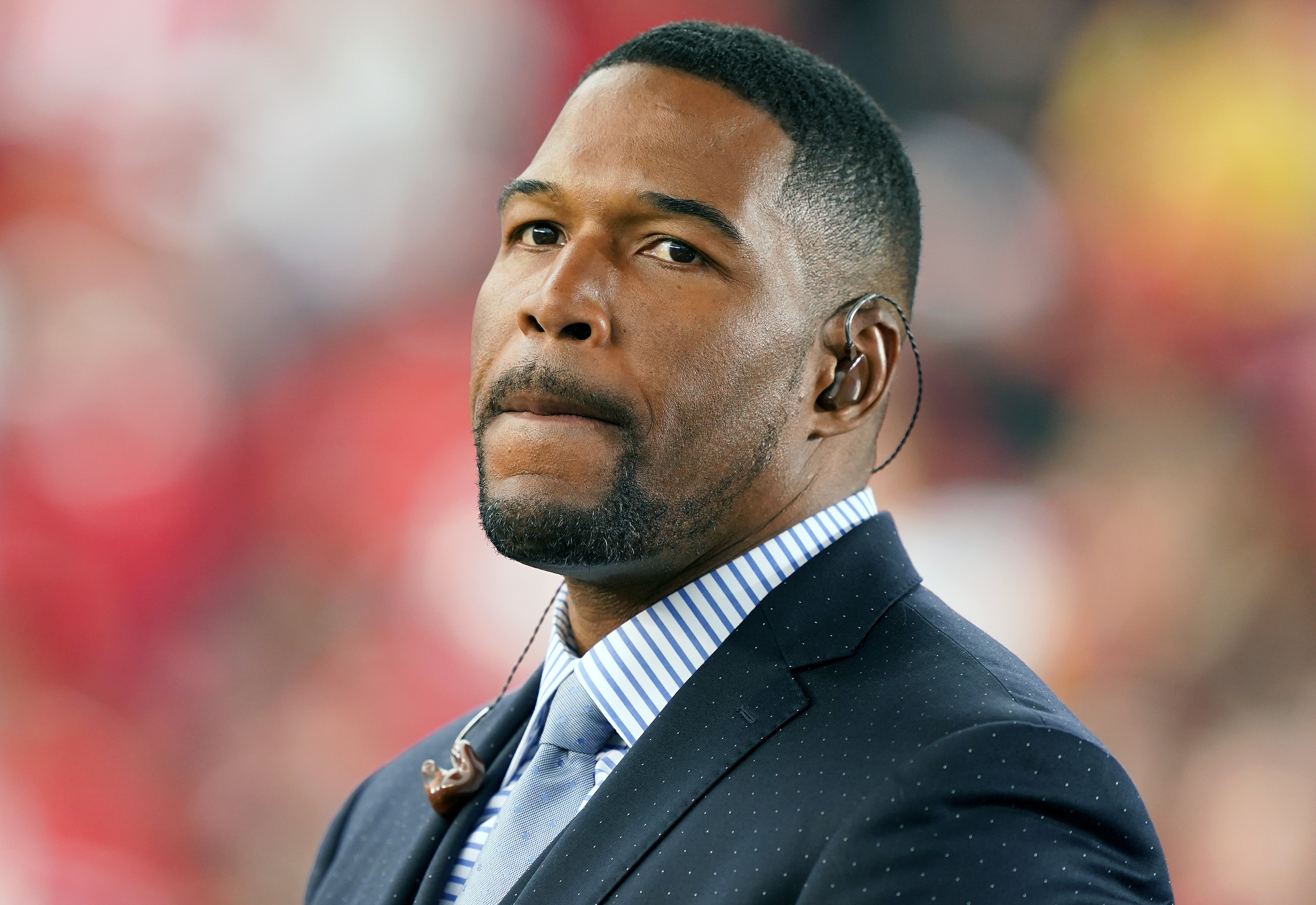 SOPHIA'S NIGHT OUT
Strahan's teenage daughter looked pretty in a matching grey sweatshirt and pants as she posed in a lit-up street with her pal. She complimented her sporty outfit with a pair of kicks while her hair was done up in a high bun.
Raising one leg in the air, Sophia completed her pose with a peace sign. Her pal rocked a black T-shirt, a pair of shorts, and matching sneakers. The youngsters also made sure to adhere to safety rules by keeping their face masks in place. 
THE STRAHAN TWINS
While Strahan has his hands full with his showbiz career, it is safe to say that he is a doting dad who makes time out for his brood. He has a good relationship with his teenage twin daughters and he never shies away from showing them affection on social media.
They had two children, Tanita, 28, and Michael Jr., who is 25-years-old.
In one of his recent posts, the twins, Sophia and Isabella looked all grown as they held a striking resemblance to Strahan while enjoying memorial day with him. The lovely trio was filmed in Strahan's kitchen where they cooked up a meal. Strahan warmed hearts as he locked his "not-so-mini" mini-mes in a warm embrace.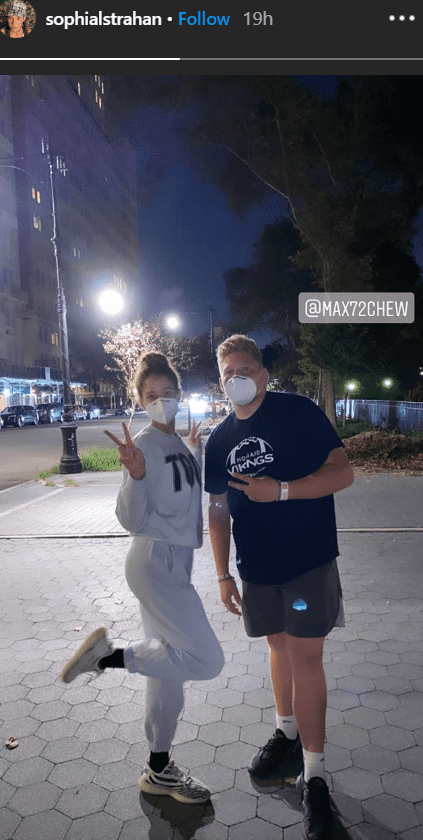 INSIDE STRAHAN'S LOUSY DIVORCE 
When Strahan,48, and his ex-wife, Jean Muggli parted ways in 2006, they got involved in an extended custody battle that saw them in and out of courtrooms.
At the time, Sophia and Isabella were 20 months old. However, they grew up watching their parents get involved in lawsuits on child support issues or excess spousal charges.
During their divorce settlement, Muggli received $15.3 million and an $18,000 monthly stipend for child support. Strahan was also awarded visitation rights.
Presently, the star dad is working towards getting the primary custody of his twin daughters. In March, Strahan claimed that Muggli was emotionally abusing the girls.
Before his marriage to Muggli, the 48-year-old was married to Wanda Hutchins. They had two children, Tanita, 28, and Michael Jr., who is 25-years-old.