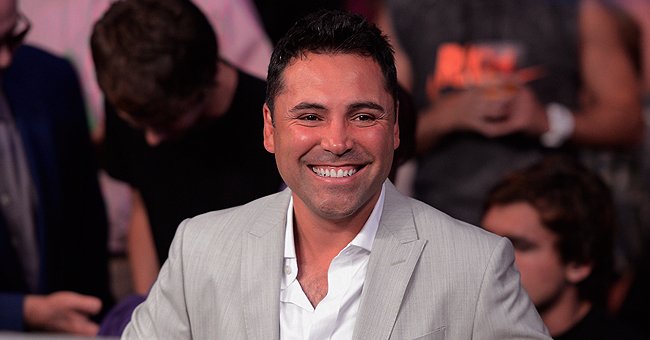 Getty Images
'Golden Boy' Oscar De La Hoya Announces Coming Out of Retirement to Resume Boxing Career at 47
The world champion is surprising fans and detractors once more, by coming out of retirement after 12 years to be in a real fight. Even though he has not stepped on a ring since 2008, he feels confident to come back to the game.
47-year-old 11-time world champion boxer Oscar De La Hoya, has officially announced that after a 12-year gap, he will be resuming his boxing career, by ending his retirement and coming back to the ring for a formal fight.
"The rumors are true, and I'm going to start sparring in the next few weeks," said De La Hoya in an exclusive interview for ESPN. Although he knows it has been a long time since his last fight in 2008 against Manny Pacquiao, he said he feels in good health and perfect condition to start training again.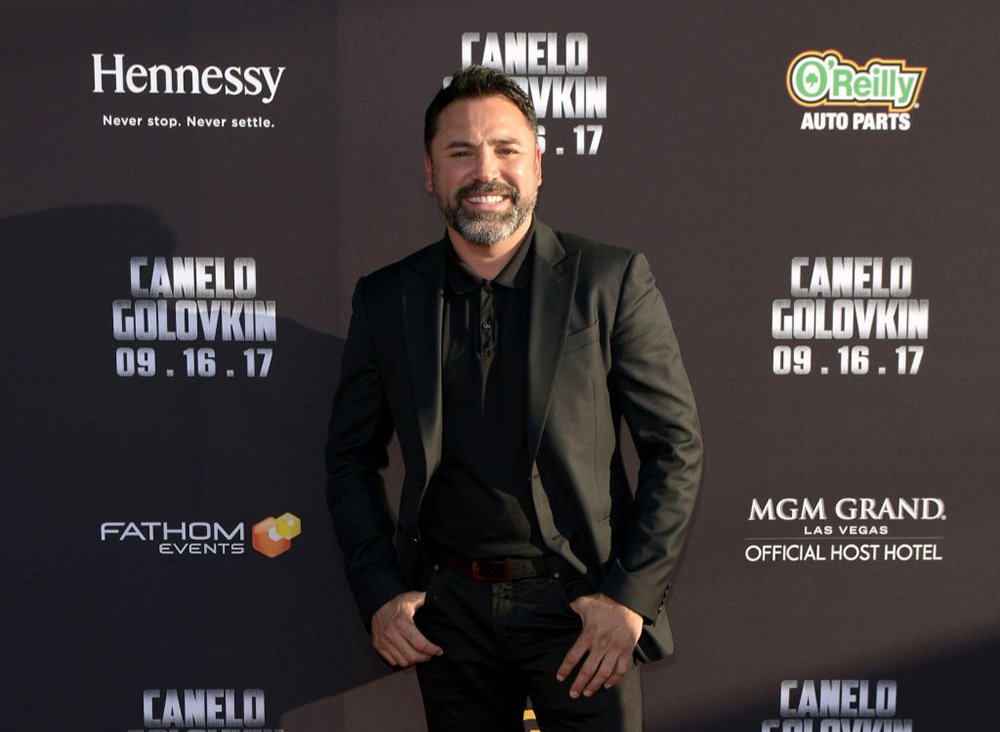 Oscar De La Hoya attends the Canelo Alvarez and Gennady Golovkin press tour at AVALON Hollywood on June 22, 2017 in Los Angeles, California. I Image: Getty Images.
The news comes after the boxer said last June he was expecting Mike Tyson and Roy Jones Jr.'s exhibition fight in September, to watch what Tyson will do, but since it has been postponed, De La Hoya announced he will be preparing for a new bout soon.
ABOUT THE NEW GENERATION
De La Hoya, who is also a boxing promoter, explained that he has been watching currently active professional boxers and realized that most of them were more interested in the money rather than keeping the essence of the sport.
He confessed: "These guys are in it just for the money, that'll be the big difference. I will fight for the glory, and these guys only fight for the money. And guess what? The glory will always win."
The Golden Boy continued saying that the fighters these days are forgetting to train hard and thus it is an advantage for him since he knows how to train and fight, not only hard but also smart. While there is still not a definite decision on who De La Hoya will be fighting against, he said he plans to compete between 154-160 pounds.
GOLDEN BOY
After winning a gold medal in the 1992 Olympic Games in Barcelona, the Golden Boy's 16-year career took off immediately leading him to win major world titles in six different weight classes. Considered one of the best boxers of all time, he had an eye-catching life inside the ring as much as outside.
Before the Games at age 19, De La Hoya already had 243 wins. During his professional career, the boxer won 39 of his 45 fights, generating more than $500million. He obtained eight world titles, won Ring magazine's Fighter of the Year in 1995 and was a top-rated fighter in 97 and 98. It has been said that he brought boxing back on track.
In December 2008, during a fight against Manny Pacquiao, De La Hoya quit after the eighth round. Only a month later, at age 36, he announced he was retiring from professional boxing.
OUTSIDE THE RING
De La Hoya is used to making headlines not only for his brilliant career but also for his extravagant life. For many years, he struggled with alcohol and drug addiction and was in rehab on several occasions.
He released a pop music album in 2000, and in the same year at the Latin Grammy Awards Gala he decided to show up with Millie Corretjer while still married to former Miss USA, Shanna Moakler. Accusations of rape, photographs of him cross-dressed and his wish of running for President, are listed among the scandals he has been targeted with.
The Golden Boy has been married to Correjter since 2001 and they share three children. De La Hoya is also the father of Atiana Cecilia, born in 1999, whom he shares with ex-wife, Moakler. He also has two other sons from previous relationships.
Please fill in your e-mail so we can share with you our top stories!