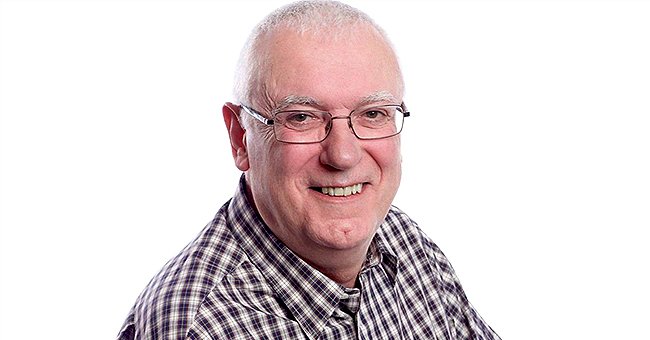 Twitter/Daily_Express
Stars Mourn Death of BBC Veteran Richard Cartridge – What Happened?
Social media has been flooded with tributes for BBC Radio veteran Richard Cartridge who passed away at the age of 72 after a brief illness.
The world of British journalism and radio was thrown into mourning after one of its veteran Richard Cartridge passed away at the age of 72. The radio legend who served at BBC Radio Solent for almost five decades reportedly died after a brief illness.
The station confirmed the news of his demise on Saturday through their Twitter account where they paid him tribute. They praised Cartridge for graciously entertaining the South-on air for 46 years and extended their condolences to his loved ones.
Cartridge's shocking death came about two months after he retired from the radio station after working there for 46 years.
TRIBUTES POUR IN FROM STARS
Since the shocking announcement, stars all over the journalism sphere have taken to social media to pay their tributes to the legend.
His colleague and former BBC Radio Solent mid-morning presenter, Sasha Twinning led the tribute with nothing but kind words for the late radio star.
She described the veteran as "kind, fun, erudite" and recalled how he was all anyone could talk about when she first resumed at the station.
Twinning sympathized with his family and loved ones and urged his beloved fans to listen a tribute put together by the tea before writing:
"Rest in peace, Richard. May your headphones never crackle, your needle never jump, and your final song always hit the perfect back time. You will be much missed x"
Jason Horton also had sweet things to say about the late presenter calling him warm-hearted and generous. It was a similar tribute from Sally Taylor and Jon Cuthill who echoed Cartridge's kindness and uncanny humor that warmed fans' hearts.
Breakfast presenter at BBC Radio Solent, Louisa Hannan described the 72-year-old as a complete gentleman and reiterated how much the world would miss him while DJ Neil Sackley wrote:
"His laughter was always genuine, and we often tried to make each other laugh at the most inappropriate times. Proper gentleman and a real honour to work with."
The station shared a heartwarming behind-the-scenes video from 2015 of Richard at work.
HE WAS A RADIO PRESENTER FOR 46 YEARS
Cartridge's shocking death came about two months after he retired from the radio station after working there for 46 years. He first joined the local station for Hamshire, Dorset and the Isle of Wight, in 1972 and soon became listeners' favorite.
Known as Mr Radio Solent, Cartridge called the station his spiritual home and was one of their longest-serving presenters. Although he briefly left the station in 2010 after some presenters were culled, a petition by fans reinstated him shortly.
In his almost five decades on radio, Cartridge also served at 2CR FM and Classic FM, giving his best at every job. He was also a writer for the Southern Daily Echo.
HIS PERSONAL TRAGEDIES
It will be recalled that in 2005, the iconic radio presenter suffered a huge loss when his 29-year-old son James passed away. James, Richard's son, with his first wife, was found dead outside his home in Dorset shortly after returning from work.
James, a chef, was seen lying lifeless at the bottom of the stairs. While bravely overcoming his son's demise, the popular host also grappled with a mental health battle which he eventually revealed while on-air in 2013.
Richard confirmed that he had bipolar disorder and was diagnosed in 1997 after splitting from his second wife. He, however, received adequate treatment and remained in a great mental space until his demise.
Please fill in your e-mail so we can share with you our top stories!