Omar and Keisha Epps' Son Amir Poses for a Picture with His Cousin before Riding His Scooter
Actor Omar Epps' 12-year-old son, Amir, looked charming in a casual photo with his younger cousin, ready to have fun riding on his scooter.
It is often said that the apple does not fall too far from the tree, and for actor Omar Epps, that saying holds true.
In a recent picture shared on Instagram by the actor's wife, Keisha, their son Amir looked dashing like his dad while posing with a cousin.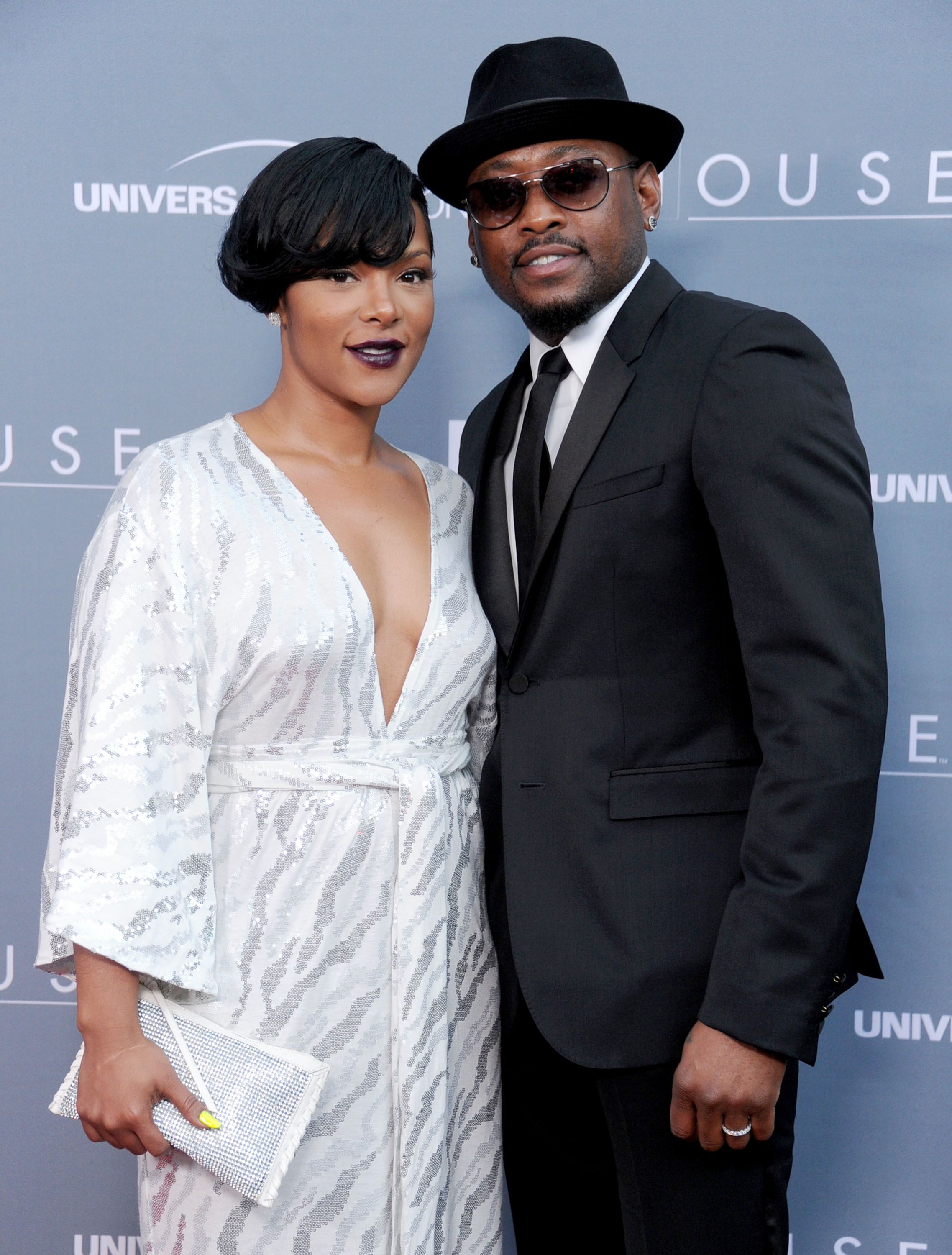 Keisha revealed that the adorable little girl standing by Amir was his young cousin, Addison. 12-year-old Amir wore a purple T-shirt with yellow graphic detailing on the front. He paired his T-shirt with a pair of printed yellow shorts and sandals.
By his side was a black scooter in which he placed a foot and hand on while his adorable little cousin, Addison, held on to a bright red bicycle.
Standing there with a grey bucket hat and vibrant smile, Amir looked as handsome as his dad. Keisha's followers thought just as much, gushing over how cute the young cousins looked. 
While Amir seems to be growing up into a fine young man like his actor dad, Epps did not always have his ducks in a row. Long before he became a dad, the actor faced many obstacles thrown in his way.
They split the "disciplinarian duties" and did as all parents strive to do — guide their kids through life.
Epps grew up without a father and had only his mother and a stellar group of friends to rely on for his sense of self and worth.
Although he grew up essentially fatherless, he channeled the energy positively into becoming the best dad that he could be. The actor wrote in an op-ed piece for NBC::
"The main thing that makes for a good parent, in my opinion, is to be active and to be present in your child's life."
Epps revealed that he is very affectionate with his three children. He thought it was particularly important to show that affection when they were infants because that was when their bond began to form.
Both Epps and his wife, Keisha, try to connect with their kids, not just as parents, but also as friends. They split the "disciplinarian duties" and did as all parents strive to do — guide their kids through life. The lovebirds tied the knot in 2005 and share a sweet love story.
Epps talked about his life as an actor and a father in his book, "From Fatherless to Fatherhood." The 2018 release chronicled his humble beginnings on the streets of Brooklyn, New York, to his amazing life as a popular, successful author and father of three.
Epps has continued to be the charming actor he has always been with one of his most recent films being his hit horror movie, "Trick." A great actor and a great father, Omar Epps is indeed the do-it-all guy!