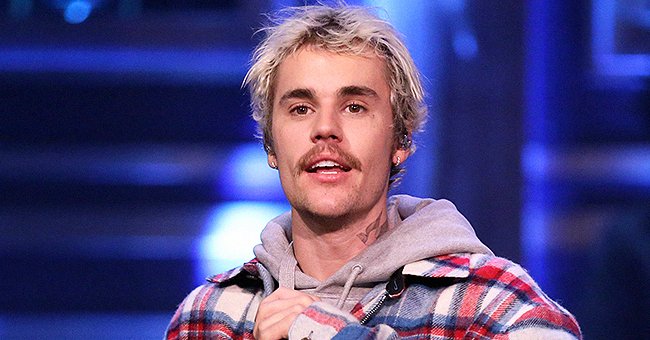 Getty Images
Here's What Dwayne Johnson Had to Say to Justin Bieber after He Shared a Pic of His Niece
Justin Bieber shares pictures with his baby niece, and Dwayne Johnson jokingly expects him to have a kid of his own with his wife, Hailey.
Justin Beiber became a proud uncle on Monday, August 17, when his sister-in-law, Alaia Baldwin, 27, and her husband welcomed their daughter, Iris Elle. He took to his Instagram yesterday to display his niece, whom he cradled in his arms while wearing a black mask.
The "Baby singer was topless in the images revealing his exotic array of tattoos, topping his look with Calvin Klein briefs and grey sweatpants.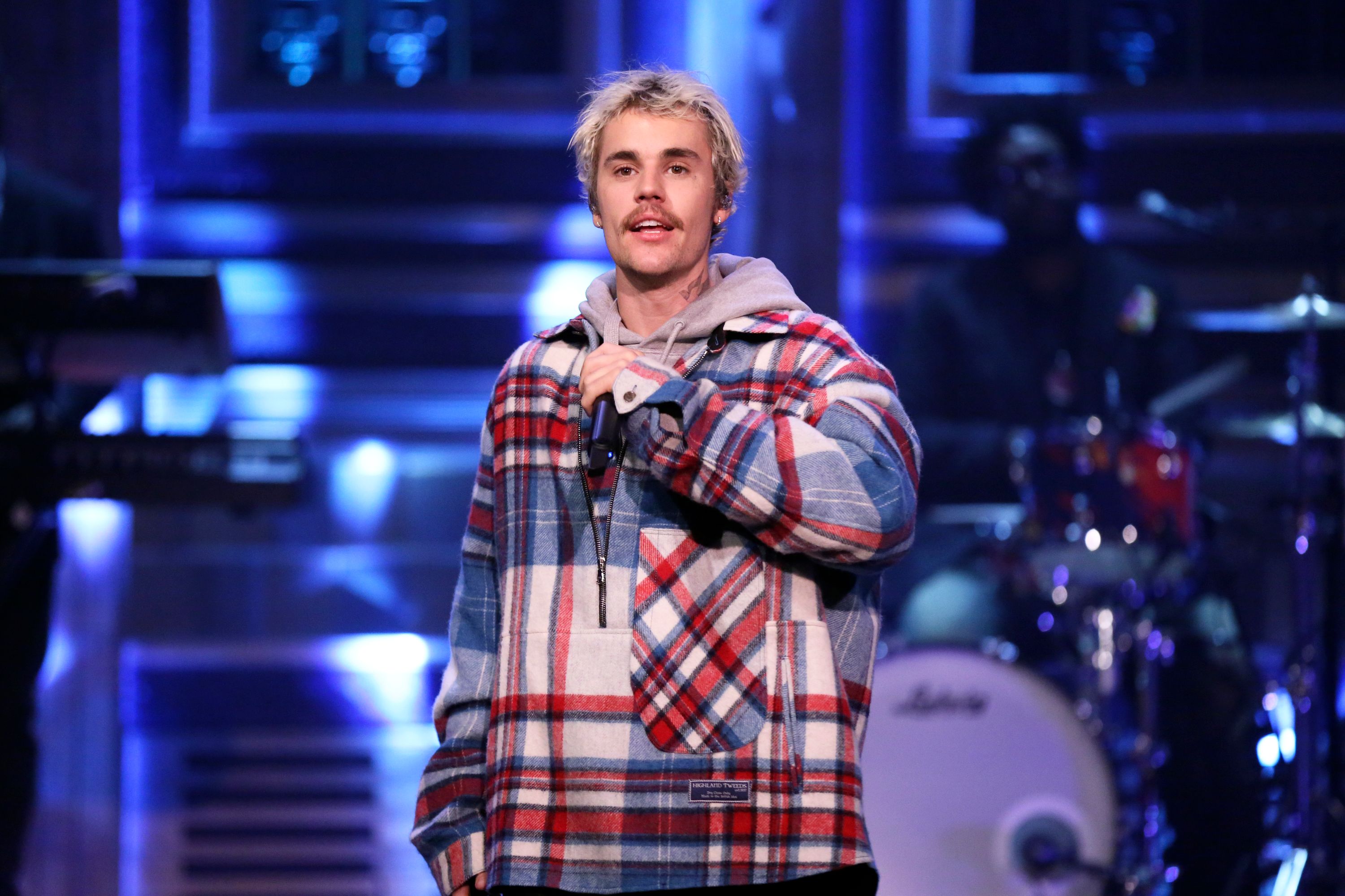 Justin Bieber at The Tonight Show Starring Jimmy Fallon - Season 7 on February 14, 2020 | Photo: Getty Images
The Biebers are in no rush to have babies as the duo has confirmed in the past that they planned to start a family someday.
He described the baby in his caption as "the most squishy cut gumdrop ever!!" he further congratulated Alaia and her husband, Andrew Aronow, on the new addition to their family admitting she was "so precious."
The photos gathered a lot of gushing comments from followers. Dwayne 'The Rock' Johnson made a humorous comment as he opined that the picture of the Canadian singer with his niece "pretty much seals the deal." He then said he "Fully" expects Bieber and H, referring to his wife, to "have a baby in 2021."
Other comments include that of the mother of the newborn who cutely typed that the newborn "wuuuuuvs her uncle Justin." Similarly, Bieber's wife, Hailey, has also posted a selfie with the infant on her Instagram story with the caption, "Aunties girl."
The father of the baby, Aronow, expressed his joy by flaunting his child in a post, writing that they all couldn't be "more thrilled" to meet her.
However, the Biebers are in no rush to have babies as the duo has confirmed in the past that they planned to start a family someday. When quizzed by Ellen DeGeneres about how many children they hope to have, he was greeted with a round of applause when he replied that the choice was his wife's to make because "it's her body."
The lovers have been together since their first wedding in 2018 and had a lot of fun enjoying the attention of media, especially regarding their choice to have children.
Last year, on April Fool's Day, the "Yummy" singer shared a baby scan picture. He also added an image of his wife holding onto her stomach in a doctor's room. It was confirmed to be a hoax when she responded, saying, "Very funny."
The American model confessed that they did not make any babies during the self-isolation period. Her husband had, however, hinted during a Livestream with his partner earlier this year that they would have a baby after his upcoming tour.
The young couple met in 2009 and lived through a whirlwind of on's and off's and dating rumors that followed them as well as a little falling out. Finally, they got back together in 2018 until they finally tied the knots quietly on September 13, 2018.
Please fill in your e-mail so we can share with you our top stories!