Check Out Gigi Hadid's Sweet Birthday Greeting to Dua Lipa on Her 25th Birthday
Gigi Hadid shared a fun post on social media as she honored her pal and fellow star, Dua Lipa, who recently turned 25. Hadid had sweet words for the celebrant.
Gigi Hadid celebrated pop singer Dua Lipa, who recently turned 25, in a lovely way as she took to her Instagram story where she shared an appealing snapshot of one of their moments together.
The duo looked delightful as they seemed to have been captured in a fun moment. Hadid's caption held heartwarming words.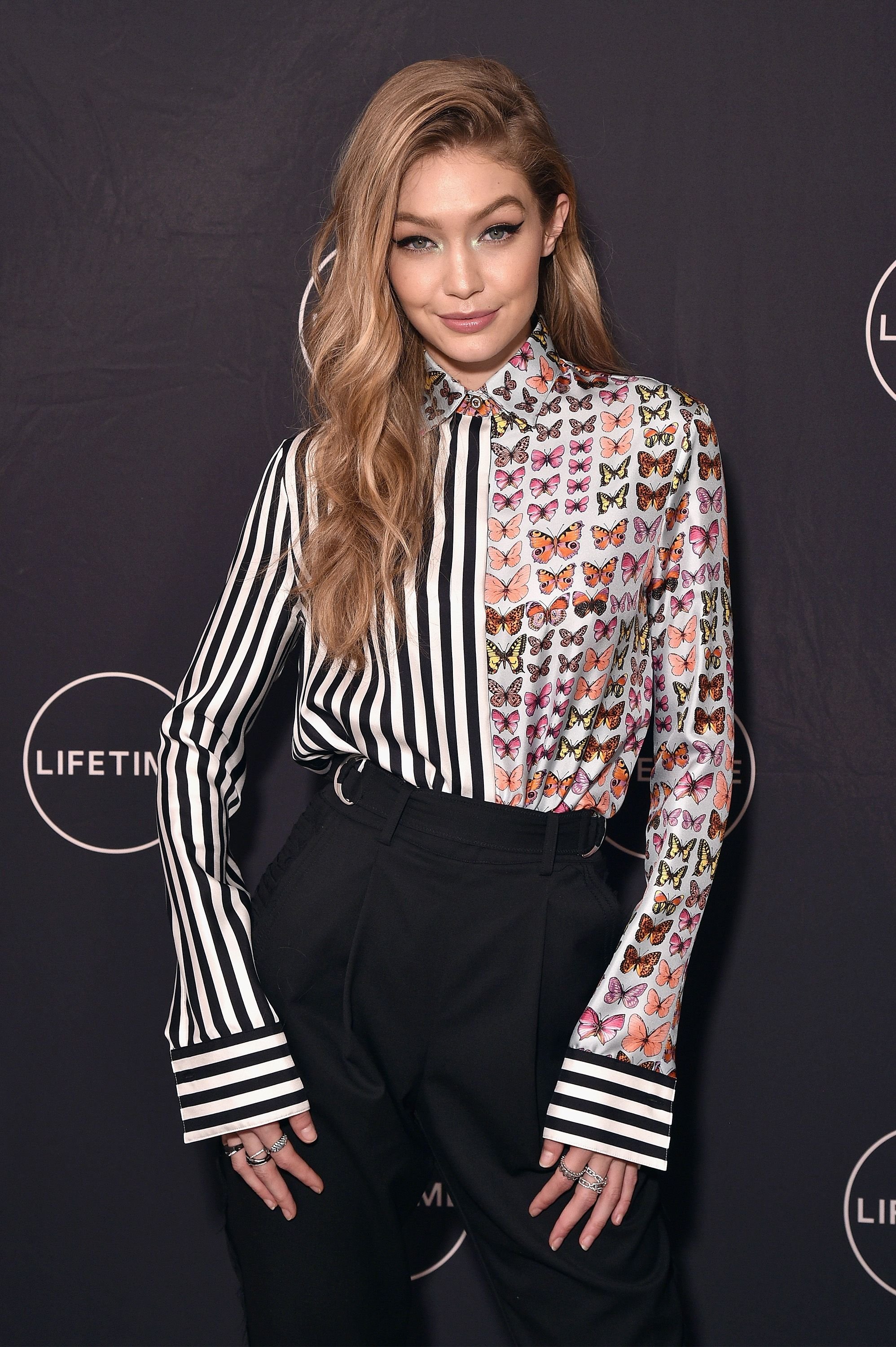 HADID HONORS LIPA
The snapshot seemed to have been taken while the duo was at an outing. While Hadid did a pout, Dua Lipa rocked a french-look, and she posed for the camera. The celebrity pair were locked in a warm embrace. Hadid wrote on the snapshot:
"Happy Birthday Dexter's mom @dualipa you're a special one & deserve the best. Love u sister."
In the same vein, Gigi's sister, Bella Hadid, also had a birthday post in honor of Lipa on her Instagram story. The fashion model gushed over the singer and also shared her pleasant thoughts on the birthday girl. 
LIPA IS WELL-LOVED
Ever since she started dating Gigi's younger brother, Anwar Hadid, Lipa has enjoyed sweet moments with his siblings. In his own post, Anwar did not hold back as he fawned over his lady love. He wrote on Instagram:
" '4 my love!!!! Happiest of birthdays!!! LOOK!! THAT SMILE!!! Woweeeee!!! LOVE YOU ENDLESSLY LET'S HAVE A BLAST."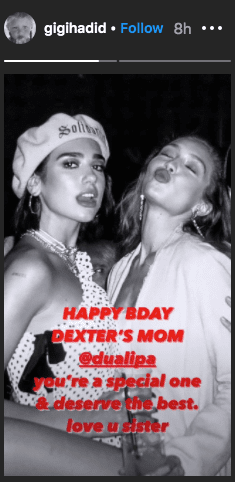 It is safe to say that the songstress holds a special place in the hearts of the Hadids as the family's matriarch, Yolanda Hadid, also celebrated Lipa on her Instagram page.
Lipa stated that she and Anwar brewed their relationship on social media before taking it to the next level.
INSIDE THEIR LOVE LIFE
Lipa and Anwar Hadid caught fans by surprise after photos of them having an excellent time together surfaced. In months that followed, the lovers confirmed the rumors with more romantic pictures. 
They also took a couple of trips to London, Kosovo, and the Netherlands. So far, they have been supporting each other's careers, and they seem like the ideal couple. 
They recently celebrated their first anniversary in the coziest way. On Instagram, Lipa shared some intimate snapshots that could warm any heart. She also made sure to mention how lovely her relationship has been. 
During an interview, Lipa stated that she and Anwar brewed their relationship on social media before taking it to the next level.