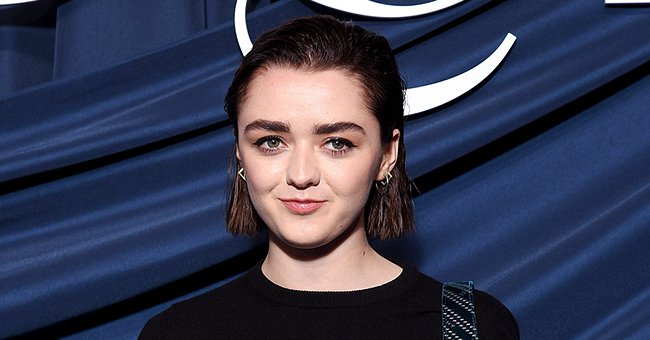 Getty Images
'Game of Thrones' Star Maisie Williams Says She Couldn't Be Happier with the Hit Show's Ending
The English actress grew up working in one of the most popular TV series of all time, and she couldn't be happier about the ultimate fate of her character in the series finale, as she recently shared with Jimmy Fallon.
23-year-old actress Maisie Williams rose to fame in 2011, when she debuted as Arya Stark in the medieval fantasy drama hit series "Game of Thrones," which ended its 8-season run in May 2019.
Williams recently appeared for the second time in her career on "The Tonight Show Starring Jimmy Fallon," and the actress and the TV-show host started their conversation by recalling the last time she was on the late-night talk show.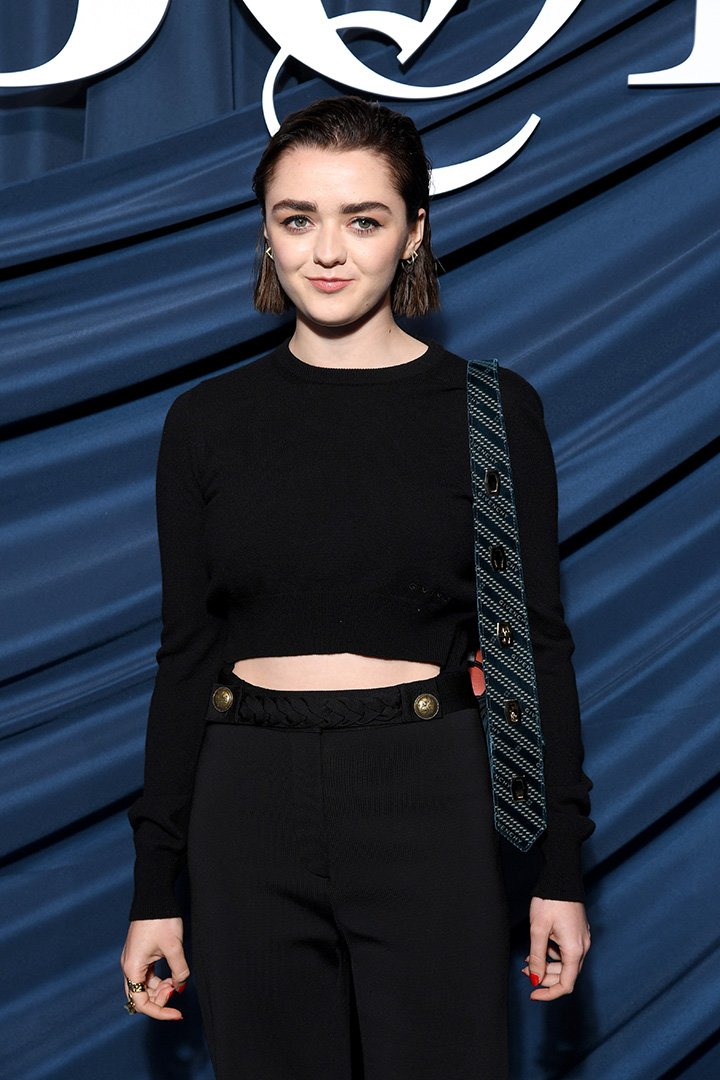 "Game of Thrones" star Maisie Williams attends Paris Fashion Week Spring/Summer 2020 at Hotel de Ville in Paris, France in September 2020. I Image: Getty Images.
On that occasion, which took place a month ahead of the "Game of Thrones" season finale, Williams and Fallon pranked the audience by pretending to accidentally spoil the show's ending, an episode that quickly became viral.
After having a great laugh watching themselves pull the prank brilliantly, Fallon asked Williams how it was to finally not having to worry about revealing any spoilers after ten years doing "Game of Thrones."
Williams admitted to being relieved that nobody stopped her in the streets to ask her about what was going to happen next on the show, but that now people want to discuss the ending of the show with her, wondering how she feels about it.
After Fallon reflected on how "no one wants anything good to end" and described the final season of "Game of Thrones" as "perfect," to which Williams replied by telling the TV-show host:
"I was so happy with my ending and it was just a beautiful end to a decade of my life. And I just couldn't be happier with it, honestly."
FINDING OUT ABOUT THE ENDING
Fallon also asked Williams when she learned about how the show ended and what was going to be her character's fate, and she shared that she found out about Arya killing the evil Night King at the last minute, during a costume fitting.
While Williams said to have had only one script for the show's final season, she recalled noticing some production notes for shooting with little sentences in code on the wall with hints of future scenes.
"Arya kills NK," was one intriguing line that made Williams wonder what character Arya was going to kill, never imagining that NK was no other than the Night King.
"It was like THE character. The guy to kill. NK. And I was thrilled. Absolutely thrilled," Williams shared.
PUBLIC RECEPTION OF GOT'S FINALE
But as satisfied as Williams was about the ending of "Game of Thrones" more than a year ago, the series' final season was received with mixed reviews from fans, even though it ended up breaking the record for most Emmy nominations in the same year.
A lot of viewers were seriously disappointed about the series finale, prompting them to launch a Change.org campaign supported by more than 1.8 million signatures asking for the final season to be rewritten and remade.
Even "Game of Thrones" castmember Charles Dance, who played Tywin Lannister on the series, revealed to not be satisfied with the series' ending, and he voiced his support for the fans' petition, even if he didn't learn about in time to sign it.
Please fill in your e-mail so we can share with you our top stories!