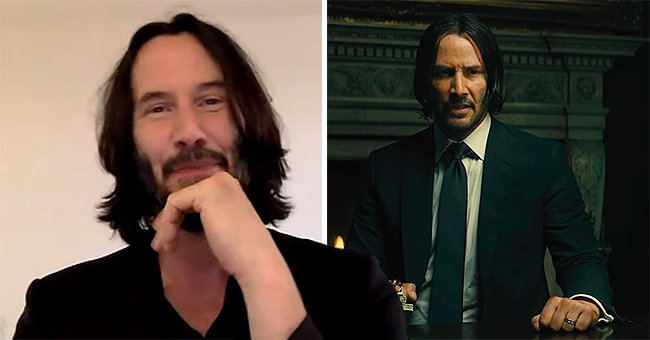 youtube.com/Lionsgate Movies youtube.com/SiriusXM
Keanu Reeves Opens up about the Role He Wished He'd Played — Here's What the Actor Had to Say

The "Matrix" franchise's main star didn't hesitate one second before revealing what his dream role in Hollywood would have been, although he believes it is too late for him to make it true.
55-year-old actor Keanu Reeves has done all kinds of roles in his successful film and TV career, portraying action heroes like "Neo" in the "Matrix" franchise and John Wick in the namesake franchise.
However, there is a dream role that Reeves never got to play, as he revealed in a recent appearance on Andy Cohen's SiriusXM show, when answering a question from a subscriber.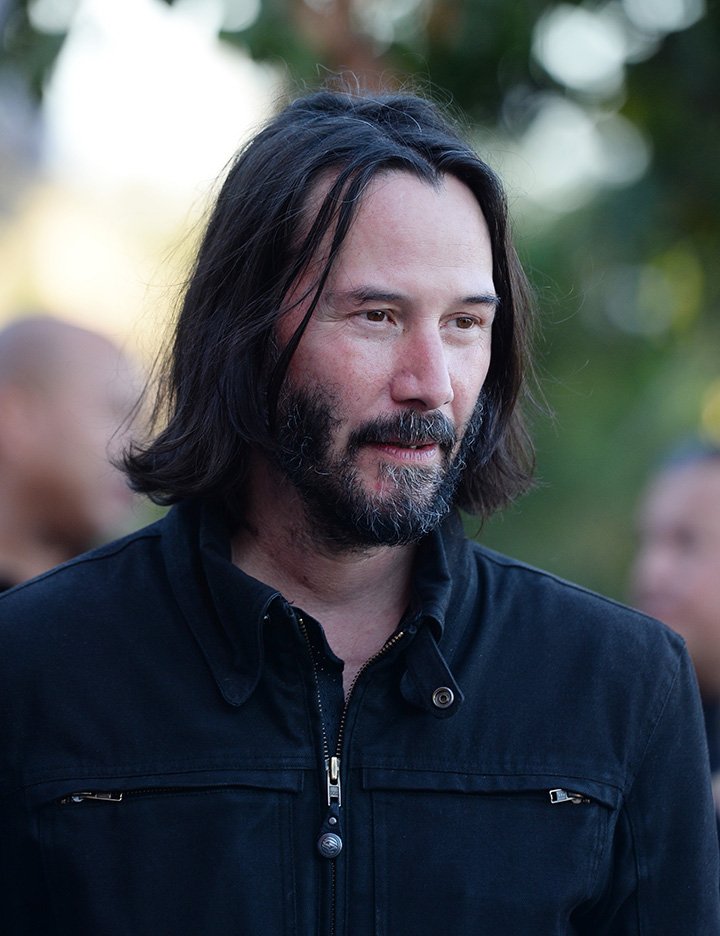 Keanu Reeves arrives at the LA Special Screening of Amazon's "Too Old To Die Young" in Los Angeles, California in June 2019 . I Image: Getty Images.
Both Reeves and co-star Alex Winter appeared on the show remotely to promote their upcoming film "Bill & Ted Face the Music" to be released late in August 2020."Are there any parts that you would travel back in time to play?" a fan named Alex asked both actors, with Reeves quickly answering:
"I always wanted to play Wolverine."
Winter showed his support to Reeves' desire to play the Marvel superhero, suggesting that it is still not too late for Reeves to portray Wolverine, even though Reeves seems to have given up on the role.
The admission certainly surprised Cohen, who insisted on knowing if Reeves was being serious about his dream role, to which Revees added that he would have played comic artist and writer Frank Miller's version of Wolverine "for sure."
REPRISING HIS FAMOUS ROLE
Reeves' probably most famous role is that of Neo in the "Matrix" trilogy, soon to be a tetralogy, as production of the fourth installment of the franchise is underway, with Reeves reprising the role he first portrayed in 1999.
As it surfaced recently, production of the upcoming film, directed by Lana Wachowski, resumed early in June in Berlin, Germany, where the production was moved from San Francisco in February, before the COVID-19 pandemic forced production to be suspended for months.
Since the situation in Germany regarding the novel coronavirus is much more controlled than in the US, it has been possible for the movie to resume filming.
Even though restrictions are less strict in Germany than in the US, the production team, cast, and crew are still observing all the safety measures to avoid the spread of the pandemic and to protect the health of those involved in the project.
In an interview with AP, Reeves said to be grateful to be able to return to work in the current world situation, and he praised the safety protocols that have been followed while producing the awaited sequel.
Please fill in your e-mail so we can share with you our top stories!