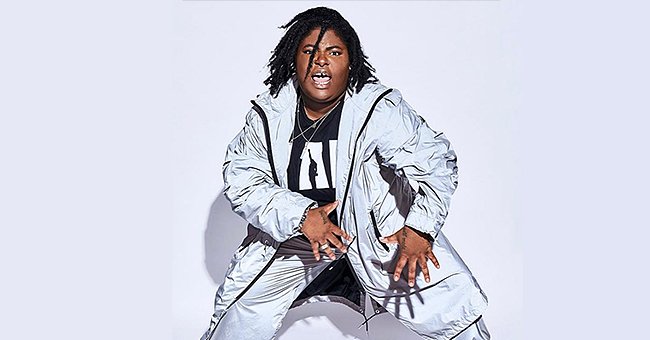 Instagram.com/chikalogy
Chika, a Songwriter for the Film 'Project Power,' Strikes a Powerful Pose for a Photo Shoot
Rapper Chika who recently released a song featured on the Netflix film, "Project Power," shares a savage photo of herself on her Instagram.
Rapping to confident beats with empowering lyrics is something rapper Chika is gradually making her trademark. However, looking fierce seems to have joined her list of trademarks.
The rapper recently shared a striking photo of herself on her Instagram and fans fell in love. She captioned the image:
"I'm gonna be HELLA chaotic all day so pls be prepared. A FRESHMAN. [expletive] what they saying. ???"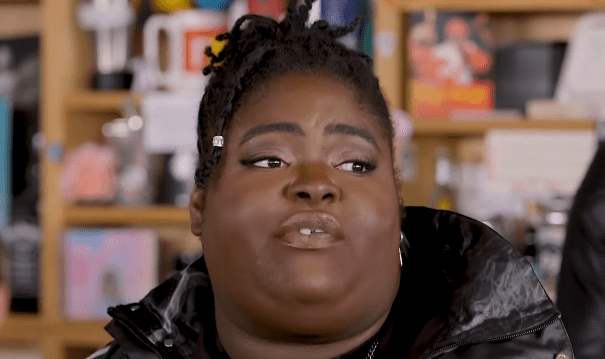 Rapper Chika performing during NPR Music's Tiny Desk concert | Photo:YouTube/ NPR Music
In the image, Chika wore a long metallic-themed jacket and paired it with matching loose-fitting pants. Beneath her jacket, she wore a black graphic tee and accessorized with silver necklaces and a ring.
To tie the whole look together, she wore a pair of grey sneakers. Her hair was done in short braids that fell to her collar and framed her fierce face.
The rapper announced that she made it to the XXL freshman list for the year in her caption and her fans took to the comments section to cheer her on and congratulate her on her progress.
Famous rapper, Snoop Dogg crashed her Instagram Live and announced that he was there to give her "flowers" in the form of respect.
Rapper Chika shows powerful pose in metallic outfit | Source: Instagram/chikalogy
Chika's savage and fierce post came just about the time she released her new single, "My Power," which was featured in "Project Power," a movie in which she had a minor role.
The song chronicled her rise to recognition through her determination and perseverance. The single followed "U Should," a single she released earlier in August, and her "Industry Games" EP, which she released much earlier in March.
The rapper also got to perform her song, "Crown" on the "Graduate Together" special which featured many prominent stars. The special was put together to celebrate graduates who did not get to have physical ceremonies due to the pandemic.
The young rapper was reeling in the compliments from the rap icon and thanked him profusely for his kind words. Eventually, both of them agreed to collaborate after Snoop asked her to write a song for him.
Chika decided that she was going to write a black country song for her rap idol and Snoop agreed that it would be an amazing thing to work on. He told the younger rapper that she reminded him of his daughter, Cori, with her tone and temperament.
Chika's role in "Project Power" also came as a result of another famous star, Jamie Foxx, who identified something brilliant in her through a video she posted on Instagram. With the star-studded fan list that Chika is gathering, her imminent grand success is undeniable.
Please fill in your e-mail so we can share with you our top stories!