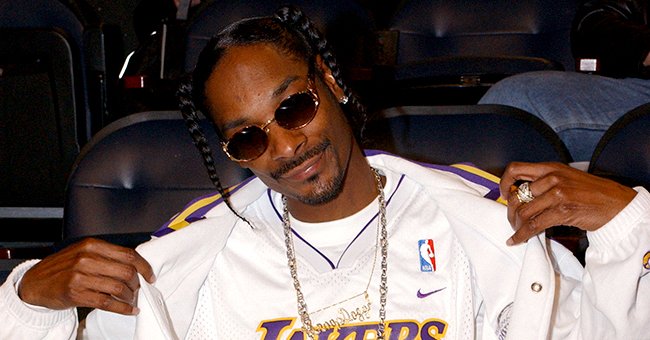 Getty Images
See How Snoop Dogg Paid Tribute to Kobe Bryant as He Showed Support to the Lakers Amid Ongoing NBA Season
Snoop Dogg has paid tribute to the late Kobe Bryant and his team the Lakers this NBA season. Check out the photo now.
Snoop Dogg has been a Lakers fan for a long time now, and this NBA season, the rapper is making sure he shows his team support.
The hip hop star shared a photo onto his Instagram wearing a shirt with the late Kobe Bryant's number on it as a tribute to the basketball player.
While he was alive, Bryant and Snoop Dogg were close, often appearing together at events with Snoop Dogg regularly attending his games.
When the basketball legend retired, the rapper gifted him a customized Lakers car, with Bryant sharing the news with a photo of the pair stood in front of the car saying:
"Unbelievable retirement gift from my man Snoop today. #KB20"
Snoop Dogg is still supporting his team, and remembering his friend in the latest photo as he cheers them on saying, "Let's go Lakers,"
Bryant died earlier this year, when a helicopter carrying him, his daughter and seven other passengers, crashed near Calabasas, California.
The rapper remembered all the good that Bryant had done in his community.
This June, Snoop Dogg honoured his friend during the virtual 2020 ESPYs ceremony, by performing a song that highlighted Bryant's impact on Los Angeles.
During the musical number, the rapper remembered all the good that Bryant had done in his community, saying that they were all proud of him. He added:
"Your reign in the city remains, from Ocean to San Vicente. This is your city, much love for the ride."
While Snoop Dogg may be showing his support for the team, but last year, he was less than happy after the Lakers lost to the Phoenix Suns, which meant they were unable to move onto the playoffs.
The rapper went into to expletive-ridden rant where he said that LeBron needed better players to support him and also threatened to sell his booth for $5.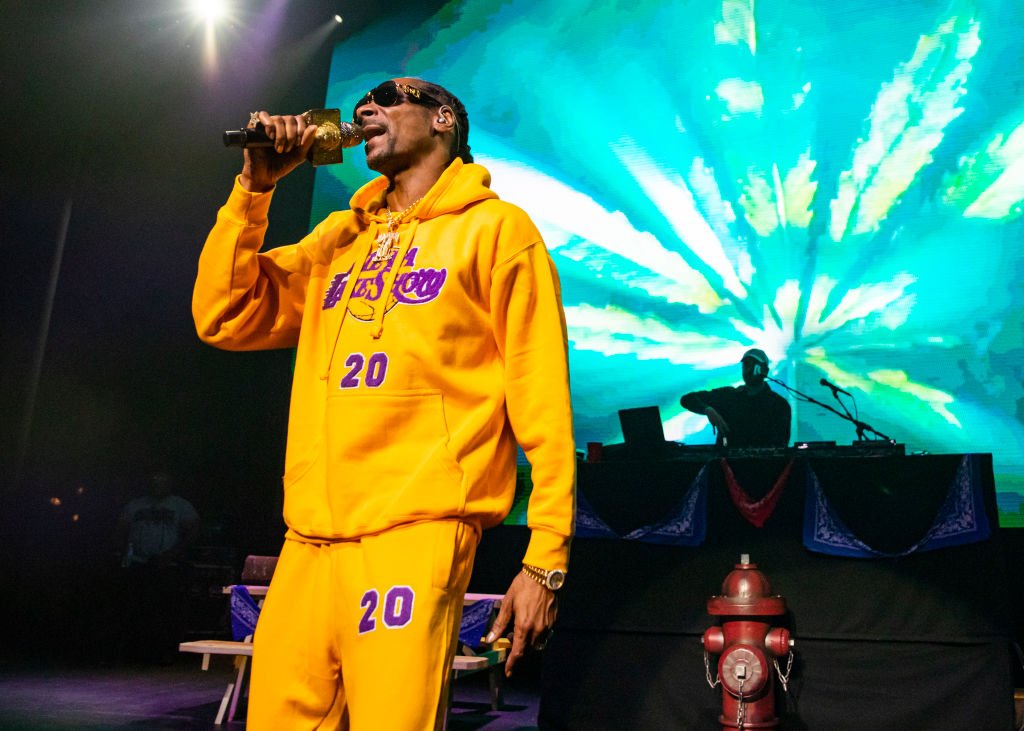 Snoop Dogg performs, while wearing a Los Angeles Lakers sweat suit in memory of Kobe Bryant| Photo: Getty Images
His disappointment was even greater after his team lost on Christmas day to the Los Angeles Clippers, and went on another rant on twitter.
But while the rapper has never been shy of criticizing the Lakers, he still seems to be a fan and continues to show his support for the team.
Please fill in your e-mail so we can share with you our top stories!