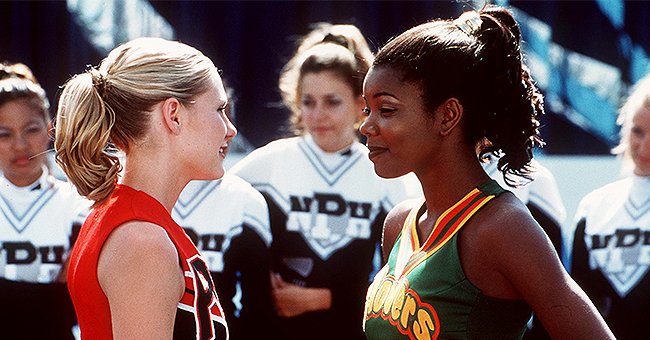 Getty Images
'Bring It On' Came into the World 20 Years Ago — Look through Some of the Movie's Best Quotes
The 2000 movie "Bring It On" is considered one of the most influential teenage cheerleading films ever made. Its memorable cheering squad chants are quite popular, especially among high school students.
Even after 20 years, the comedy-sports themed movie, "Bring It On," directed by Peyton Reed, has not lost its charm.
Its cast, led by Kirsten Dunst and Gabrielle Union, have memorable quotes in the film that have somehow become part of the language within cheerleading circles.
In honor of the movie's 20th anniversary, here are some of the classic lines that majority of young women would surely remember.
One of the most notable scenes from the movie was the confrontation between Torrence Shipman, played by Dunst, and captain cheerleader Big Red, played by actress Lindsay Sloane. Shipman found out that Big Red stole a cheerleading routine.
Big Red confessed that she did steal the routine, but explained that she did so because she needed to win the national cheerleading competition.
Another unforgettable scene is one where Shipman does a roll call of the cheerleading squad of Rancho Carne High School. Shipman is to be the successor of Big Red. She would say:
"We're cheerleaders, We are cheerleaders. Roll call…"
After Big Red is introduced, the other members of the cheerleading squad then responds to Shipman's roll call. Whitney Dow, Courtney Egbert, Kasey, and Darcey would chant their self-introductions.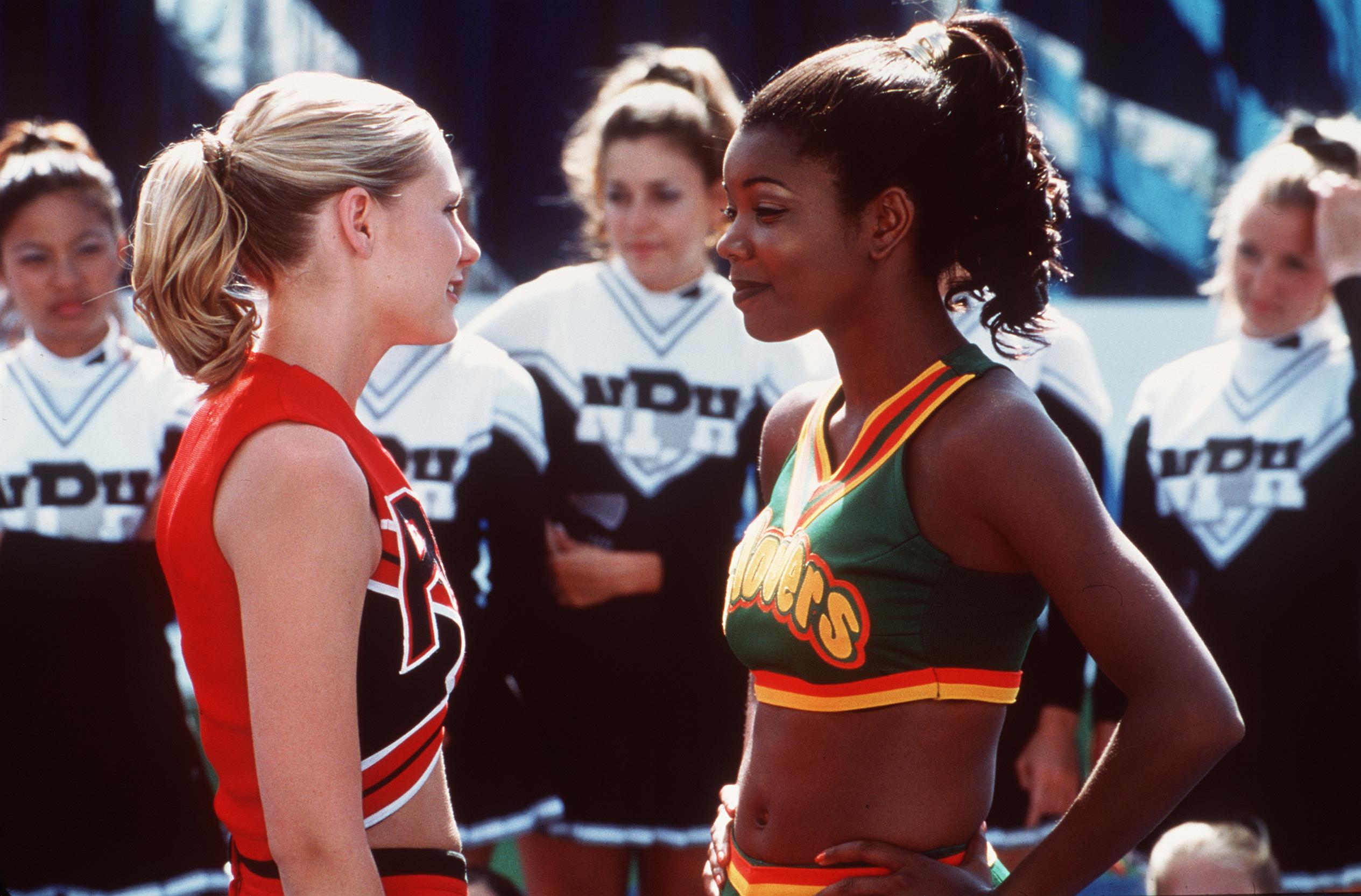 A clip from the "Bring It On" movie starring Kirsten Dunst and Gabrielle Union. | Photo: Getty Images
This familiar scene makes movie watchers feel nostalgic about the movie's all-time favorite classic line.
Shipman later becomes the new head cheerleader of the Toros and it is during this time that her fellow cheerleader, Carver, played by Bianca Kajilich, falls off to the ground after performing a difficult stunt.
As emergency medical responders assisted her, Carvey assures Shipman that she would be fine and that she will quickly recover from the accident. She then raises her hand and does the "spirit fingers."
Although the movie has helped high school students develop leadership skills through cheerleading, "Bring It On" received a PG-13 rating, as reported by the New York Times.
Even if it flaunts a wholesome appeal on the front, the movie shows subtle issues about sex. This explains the rating.
Strong parental caution was also advised for moviegoers as majority of the characters would say foul language and some appears in the film wearing scanty clothing.
Another classic movie that has entertained viewers is "Meet the Parents." The film, released in 2000, starred Hollywood legend Robert De Niro and Ben Stiller.
The comedy-filled movie tells about a disastrous meeting with future in-laws. Twenty years after it premiered, the beloved actors of the film continue to enjoy successful careers.
Please fill in your e-mail so we can share with you our top stories!