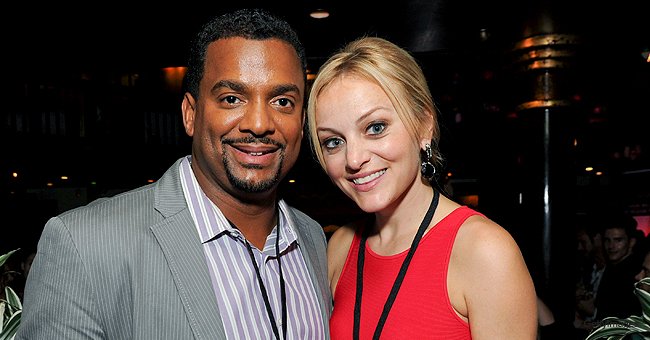 Getty Images
Alfonso Ribeiro's Wife Dotes on Their Baby Ava as She Shares a Photo Breastfeeding
Former "Fresh Prince of Bel-Air" actor Alfonso Ribeiro's wife shares a special bonding moment with her young daughter, Ava, while breastfeeding.
Actor Alfonso Ribeiro's wife, Angela Unkrich enjoys being a mom and loves to share her sweetest mommy moments. The happy mom shared a snap of her young daughter, Ava, breastfeeding on her Instagram story and wrote:
"So blessed to nurture, nourish, comfort & bond this way with my sweetie. Crazy to think I've breastfed for a total of 5+ years for my 3 babies."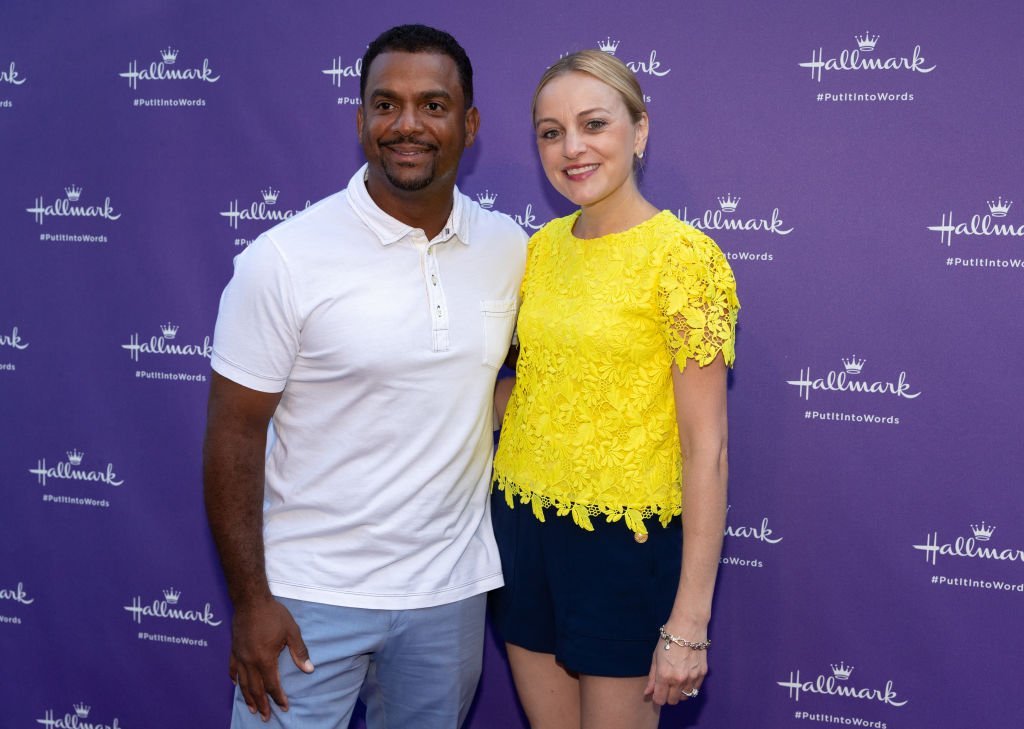 Alfonso Ribeiro & Angela Ribeiro at the launch party for Hallmark's "Put It Into Words" campaign on July 30, 2018. | Photo: Getty Images
The photo showed Ava clutching onto her mom in a warm embrace while feeding. The little girl's golden curls were visible as they framed her small face. The toddler wore a white t-shirt while Unkrich wore a grey top.
It was a heartwarming photo of a special bonding moment between a mother and her baby.
Unkrich and her hubby, Riberio, welcomed little Ava on Mother's Day, May 13, 2019, and as expected, they were overjoyed with her arrival.
The former "Fresh Prince of Bel-Air" actor did not hesitate to share the good news of Ava's arrival with his fans and followers on Instagram.
Thereafter, he met Unkrich, who was reportedly a prominent diver on the Northwestern University diving team in her college days.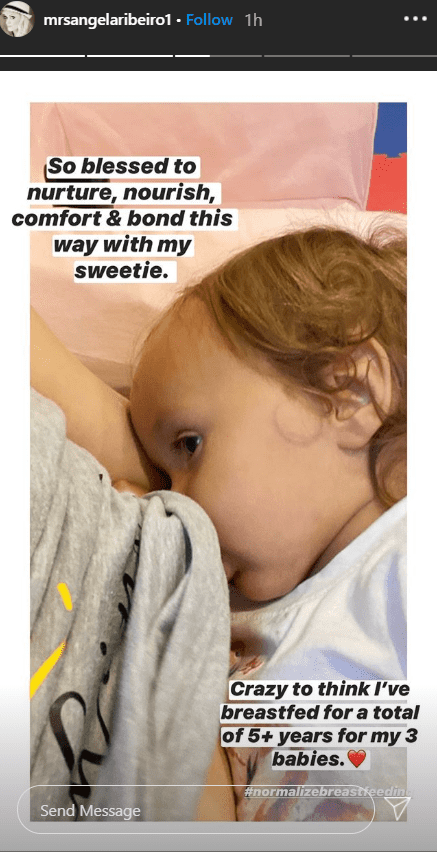 A photo of Angela Ribeiro breastfeeding her baby, Ava Sue. | Photo: Instagram/Angelaribeiro1
The 48-year-old dad posted a snap of his newborn on his page. She was completely wrapped up in a white blanket like a little human burrito. Tenderly snoozing with a striped cap, the baby looked marvelous. Ribeiro wrote:
"Ava Sue Ribeiro finally decided to send @mrsangelaribeiro1 to the hospital on Mother's Day and came into our world early yesterday morning."
The actor assured his fans and followers that both Ava and his wife were doing great and thanked his doctor for the amazing job. His fans joined him in celebrating his little one's birth, congratulating him in the comments section.
Months after Ava was born, Ribeiro got the chance to gush all about her in an exclusive with People. The actor told the news outlet that he was lucky to have such a happy baby like Ava.
Ribeiro described his daughter as a happy child who was always smiling and connecting with everybody. She was simply an adorable sweetheart.
Besides Ava, the Ribeiro family consists of 3 other kids. The oldest, Sienna, was Ribeiro's daughter from a previous marriage to his former wife, Robin Stapler. The actor and Stapler divorced in 2006 after four years of marriage.
Thereafter, he met Unkrich, who was reportedly a prominent diver on the Northwestern University diving team in her college days. They tied the knot in 2012 and welcomed two boys, Alfonso Jr., and Anders.
The Ribeiro family has continued to be the happy bunch as they have always been, with Unkrich feeling particularly blessed for her wonderful kids.
Please fill in your e-mail so we can share with you our top stories!