Cardi B Shows off a Pink-Heart Shaped Hairstyle & Asks Fans What They Think — See Their Reaction
Famous rapper Cardi B has gained a name for herself on several fronts. Along with her skills on the mic and her surprisingly progressive political views, she has also become notable for her edgy fashion sense.
Yesterday, Cardi B showed off another of her fashion experiments as she debuted a new hairdo via an Instagram video. The rapper looked like a Barbie doll as she dressed in pink attire and matching makeup.
While Cardi looked fantastic, her hair was definitely the show-stopper. The rapper had long extensions that formed the shape of a bow on both ends. The hair looked more like ponytails but with the shape of hearts.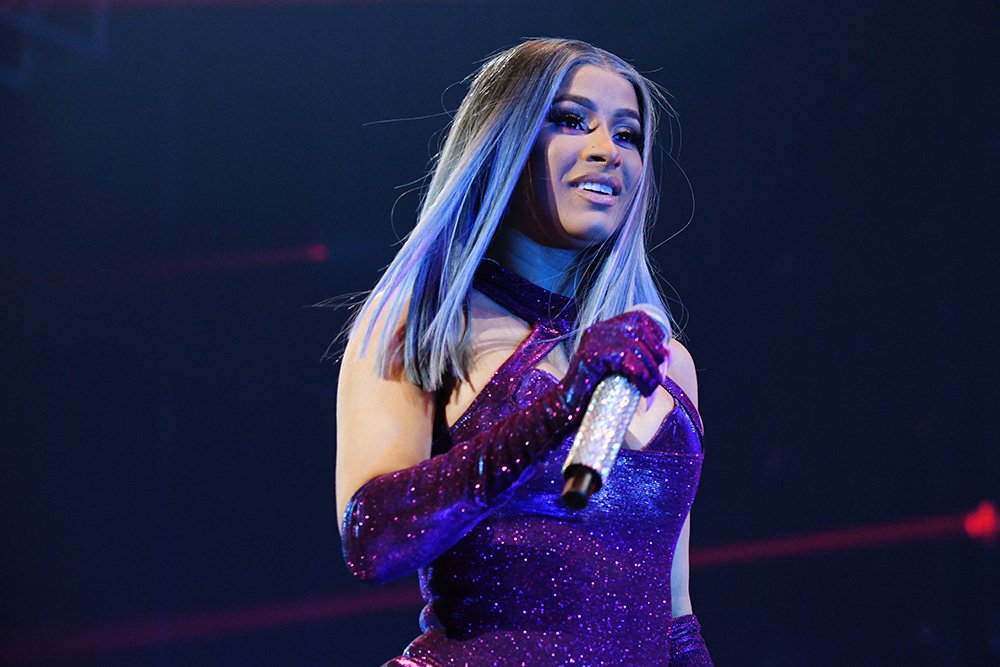 Along with her stunning hair, Cardi went heavy on the makeup and jewelry. Her chest piercings were on full display as were her large earrings.
In the video, the rapper asked her fans whether they would be comfortable going to the club with hair like that. She captioned the clip:
"Ya like my hair ?"
Many in Cardi's comments section expressed their love for the rapper's new look. As with just about everything she does, she appears to have nailed this look.
Of course, the question of whether ladies would be willing to wear such a hairdo to the club is a different topic.
Aside from the Billboard record, "WAP" also debuted with 93 million streams in the United States.
Cardi is currently coasting off the success of her latest single, "WAP." The song which featured fellow rapper Megan Thee Stallion has been a significant success on several fronts.
Per reports, "WAP" is now the first female rap collaboration to debut atop the Billboard Hot 100 charts. It adds to Cardi's continuous streak of hit tracks. 
Aside from the Billboard record, "WAP" also debuted with 93 million streams in the United States. That number marked the highest for any debut song in the history of the United States. These ladies have struck gold with the record.
To celebrate "WAP's" records, Cardi released a clip where she read headlines about the song's historic streak. She was deservedly happy about all the accolades she had received thus far. 
The song wasn't the only impressive thing about that record. Many have also heralded the track's music video which showed some iconic fashion moments between Cardi and Megan. They took turns stunning in a series of dresses and lingerie. The video even featured cameos from several other fashionable stars like Kylie Jenner and Normani.
Whether it's churning up banging hits or serving looks, Cardi is clearly on a roll right now.