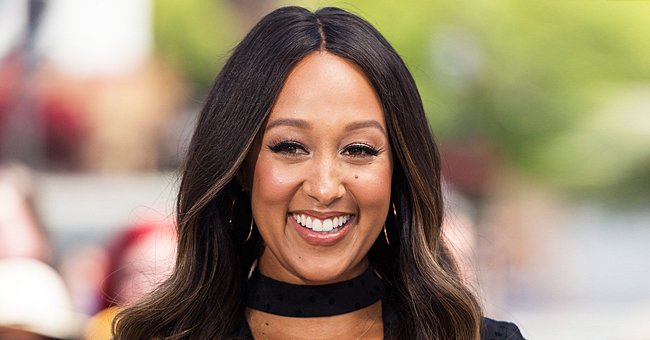 Getty Images
Watch Tamera Mowry's Daughter Play a Cute Little Sous-Chef as She Helps Her Dad Cook

Tamera Mowry's husband, Adam Housley, shared a long video showing his cute 5-year-old daughter Ariah Talea helping him cook in the kitchen.
Tamera Mowry's daughter Ariah Talea played the role of a sous-chef as she helped her father, Adam Housley in the kitchen.
Proud dad Housley shared an over-an-hour-long video on his Instagram page on Monday, showing him and Ariah busy in the kitchen.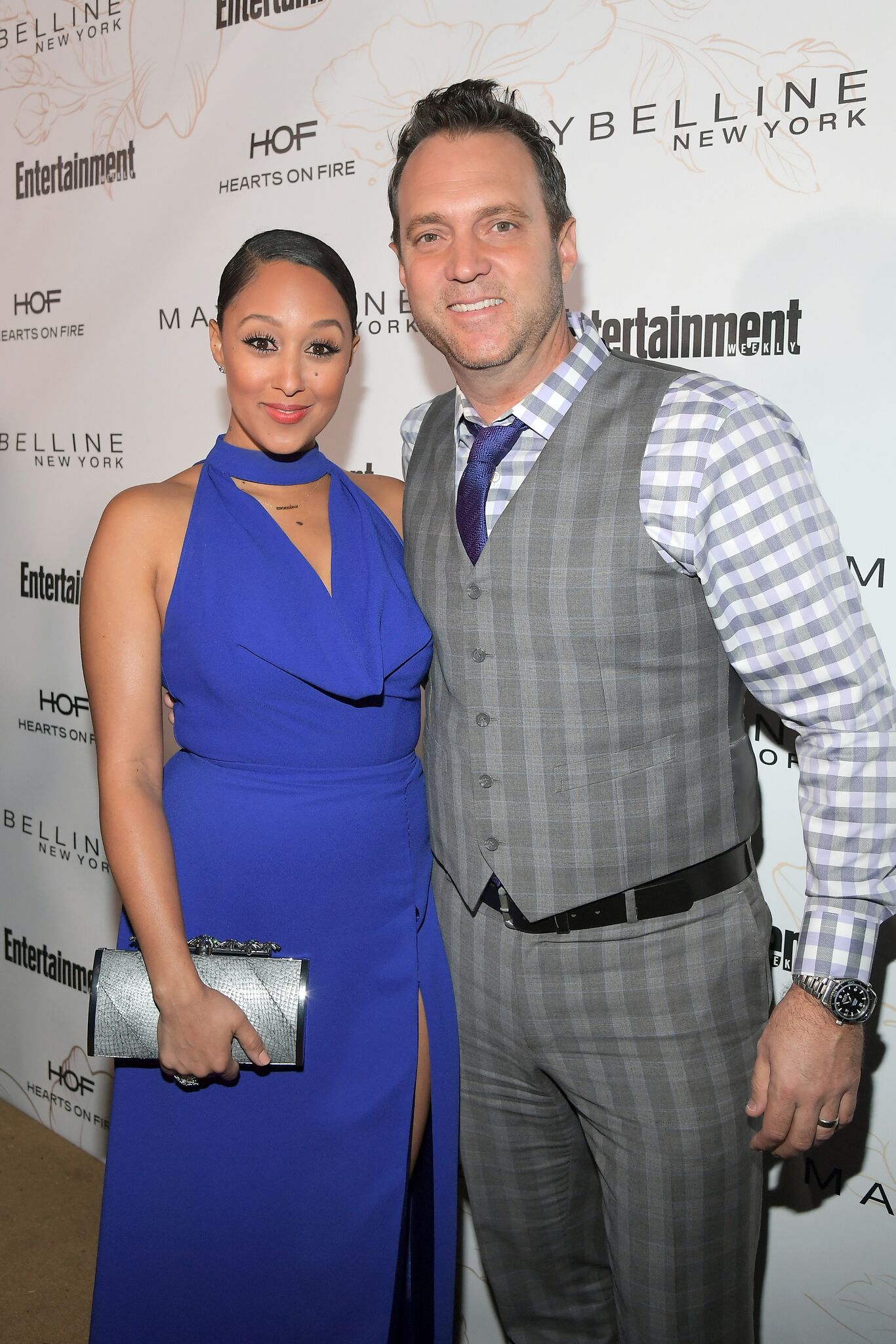 Tamera Mowry and Adam Housley attend Entertainment Weekly's Screen Actors Guild Award Nominees Celebration on January 20, 2018. | Photo: Getty Images
At the beginning of the video, Housley met Ariah while she was eating at the dining table and asked her if she would help him cook.
Ariah accepted her father's request. Housley also revealed his wife was having a Zoom call with her siblings and would join them later. He captioned the video:
"Curry Fish & Veggies. We cook a first and added some couscous. Soooooo good and easy healthy curry."
After a while, Ariah walked into the kitchen and helped her dad get his apron. Housley also wore a funny pink chef hat. He helped his daughter wear her special chef apron before asking her to wash her hands.
The father-daughter duo got down to business with Ariah being very supportive of her father before leaving him to play with her dolls.
Their marriage works because her husband is always willing to learn.
Ariah is the second of Mowry and Housley's two kids. She has an older brother, Aden, who is 7. Ariah and Aden will not be getting any siblings now or in the near future.
Their mother made that very clear during an interview with Essence in 2019 where she revealed that she was done having kids and that parenting is work. She also said:
"I am trying to instill some really good characters and morals into my children's lives."
The "Sister, Sister" star further said she was teaching her kids at their young ages to clean up because she got tired of cleaning up after them.
Aden and Ariah took after their parents' skin color. While Aden has his father's skin color, Ariah is brown-skinned, just like her mom.
The actress revealed that when she was pregnant with her daughter, she was desperate that Ariah should have her skin color especially after Aden got his father's.
Mowry wanted that outcome so much that she prayed for it. Luckily for her, her prayers were answered.
Mowry and Housley, who is a former Fox News Channel correspondent, got married at an inn and vineyard in Napa Valley with 300 guests in attendance.
The couple has an amazing interracial relationship. Mowry spoke about their relationship in an interview, saying that their marriage works because her husband is always willing to learn.
She revealed that her husband is open-minded, stating how her family members liked him immediately after meeting him, telling her that he was comfortable with them.
Please fill in your e-mail so we can share with you our top stories!