'Bring It On' Premiered 20 Years Ago — What Is the Cast up to Now?
Today makes it twenty years since "Bring It On" first brought smiles to the faces of many, and in honor of that, we are looking at what its stellar cast has been up to since then.
The comedy cheerleading movie, "Bring It On" first premiered on our screen exactly two decades, laying the foundation for many of the teen flick genre we have today. 
Thanks to its hilarious yet inspiring storyline, the Peyton Reed directed movie became a cult classic and was followed by five more record-breaking sequels. 
Some see "Bring It On" as just a teen comedy, but it's so much more than that.

Widely released 20 years ago today, the film captures societal and racial tensions that reach far beyond the walls of high school. https://t.co/nYaatNY5kZ

— ESPN (@espn) August 25, 2020
However, this feat wouldn't have been possible without its stellar cast, which included powerhouses like Kirsten Dunst, Gabrielle Union, and Jesse Bradford. In light of its anniversary, we are catching up on what the movie's stars have been up to since then.
KIRSTEN DUNST
It was Dunst's role as the protagonist cheer captain Torrance Shipman of the Rancho Carne Torros that endeared her to the hearts of many. Her determined spirit not only inspired many, but her witty lines have remained timely as ever.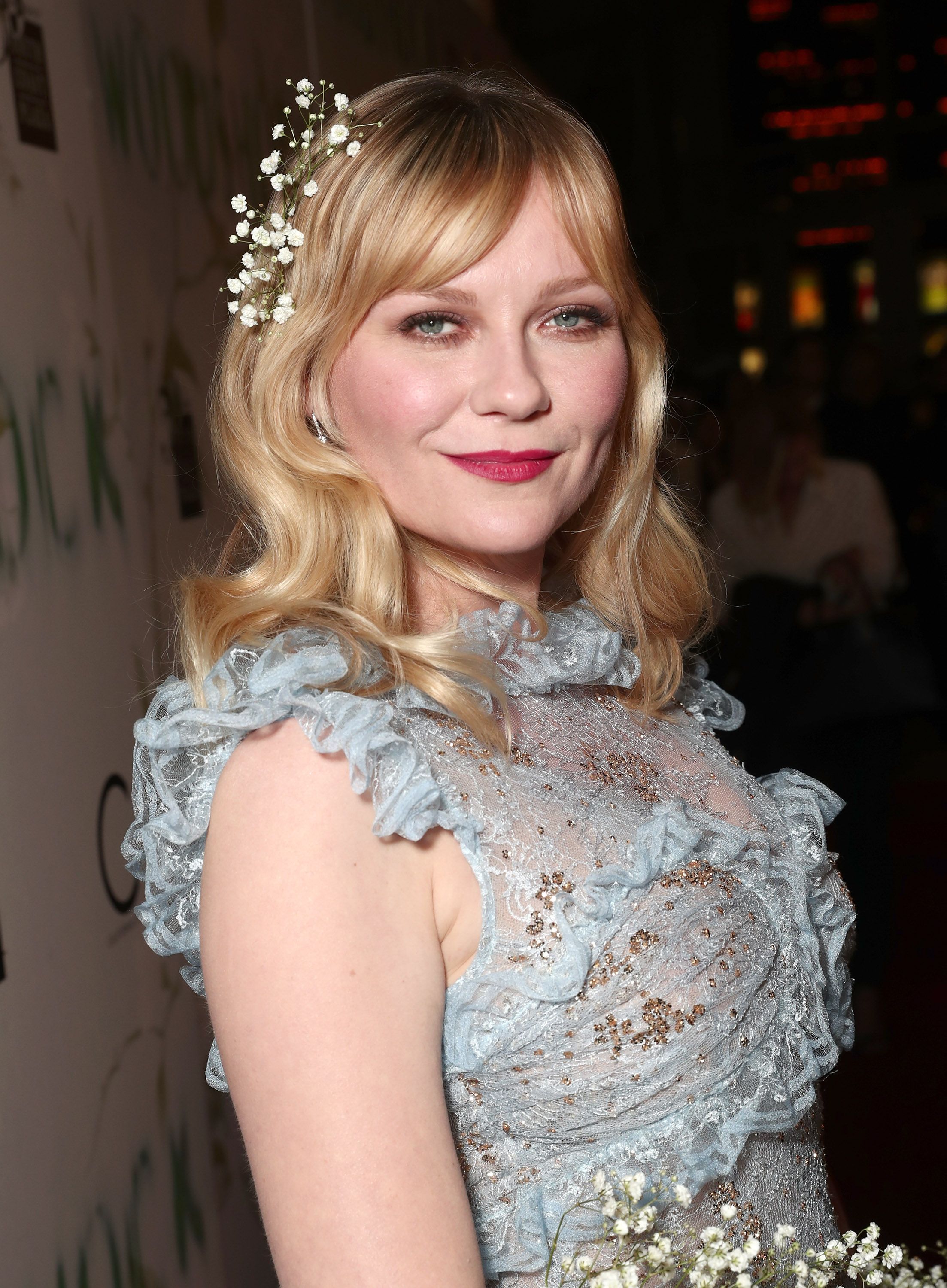 Since her appearance in the movie, Dunst has remained relevant in Hollywood starring in films like "Spiderman," "Eternal Sunshine of the Spotless Mind," amongst others.
She also ventured into television shows like "Fargo" and "On Becoming a God in Central Florida." She is a proud mother of 2-year-old Ennis, whom she shares with fiance Jesse Plemons.
GABRIELLE UNION
Union starred as Isis, the captain of the impoverished but talented East Compton Clovers. They ended up bagging first place after fighting for their routine and the spot in the Nationals.
Now, Union is a powerhouse actress with blockbusters like "Bad Boys," "Think Like A Man," and "Top Five." She also starred in tv shows like "Being Mary Jane" and "L.A's Finest."
Currently, the 47-year-old is in an ongoing battle with the "America's Got Talent" after exiting the show and filing a harassment complaint against her co-judge and executive producer, Simon Cowell. 
When she is not acting, Union is doting on her famous daughter Kaavia James whom she welcomed with husband Dwyane Wade in 2018.
JESSE BRADFORD
Bradford became a heartbreaker with his role as Cliff Pantone, Torrance's love interest. The cute, geeky teenager was able to win Dunst's character with his heartwarming mixtape.
Awesome! Oh wow! #BringItOn turns 20 today! https://t.co/iQLSTNT1jA

— Entertainment Weekly (@EW) August 26, 2020
Now, 41, Bradford remains a Hollywood bad boy. He starred in several movies and shows including, "Shooter," "Clockstoppers," and "Swimfan." He is happily married to Andrea Leal.
ELIZA DUSHKU
Dushku was already a star in her right when she bagged the Part of Missy Pantone, the transfer student that opened Dunst's character to the fraudulent history behind their routine.
In the 90s', she established herself as a major act playing Faith in the supernatural series, "Buffy the Vampire Slayer." Some of her other acting credits include "Dollhouse," Tru Calling."
She made headlines in 2018 after a sling of sexual harassment complaints. Dushku is married to Peter Palandijan, and they have a child.
NATINA REED
Before starring as Jenelope in "Bring It On," Reed already had fans as part of the singing girl group Blaque alongside Brandi Williams and Shamari Fears. The group split in 2008 and was planning on reconciling in 2012 when Reed lost her life in a tragic hit and run.
Bring It On came out 20 years ago today and to celebrate, here is the film's irresistible end credits pic.twitter.com/a5FR63huWA

— Netflix Canada (@Netflix_CA) August 22, 2020
LINDSAY SLOANE
Sloane was the villainous graduating student Big Red" who stole moves from East Compton Clovers to win the nationals for years until Torrance learned about it. 
After the movie, the actress went on to have a flourishing career with movies and shows like "Horrible Bosses," The Other Guys," "Help Me Help You," and "Playing House."
SHAMARI DEVOE
Formerly known as Shamari Fears, DeVoe starred as cheerleader Lava with the East Compton Clovers. She was part of the singing group Blaque alongside co-star Natina Reed.
Although her singing and acting career didn't last long, the 40-year-old appeared on the 11th season of "Real Housewives of Atlanta." Shamari only stayed for two seasons before announcing her exit from the show.
CLARE KRAMER
Kramer played the role of the obnoxious and lousy Courtney, who occasionally bullied Torrance. After the film, Kramer joined Dushku and had a stint on "Buffy the Vampire Slayer," but it only lasted a short while. Now, Kramer is a proud mother-of-four who shots the podcast "Take Five with Clare Kramer."
NICOLE BILDERBACK
Nicole played the character of Whitney, Courtney's best friend, who never failed to encourage a struggling Torrance who believed she failed as a cheer captain.
Since that role, Bilderback has made several guest appearances on famous television shows like "Dawson's Creek," "Good Girls," "Heroes," and "Brooklyn Nine-Nine."
With Holt back on the beat, #Brooklyn99 introduces Captain Kim, played by Nicole Bilderback, ahead of the S7 premiere tomorrow

(via @nbcbrooklyn99) pic.twitter.com/wHjXEQfocX

— Fandom (@getFANDOM) February 5, 2020
NATHAN WEST
West was cast for the role of Jan, one of the male cheerleaders on Torrance's team who was responsible for the pyramid's heavy lifting. Before his stint on "Bring it On," the actor met his now-wife Chyler Leigh.
After the movie, West had a successful career with appearances alongside his woman in "7th Heaven," "Not Another Teen Movie," and "Grey's Anatomy."
20 years ago today, "Bring It On" hit theaters.

Viewed by some as just a teen comedy, the film captures societal and racial tensions that reach far beyond the walls of high school, writes @katie_barnes3: https://t.co/XmTopbSYgk pic.twitter.com/Pu1U7dYqGo

— espnW (@espnW) August 25, 2020
West now lives a quiet life with Leigh and their three kids. His last acting credit was listed as 2010. It is indeed wonderful to see the cast of the iconic move still bringing it on in their careers and personal lives!