Check Out Serena Williams' Daughter Olympia Enjoy Meal Time with Her Doll in a Hilarious Photo
Serena Williams and Alexis Ohanian's daughter Alexis Olympia Ohanian Jr.'s photo of her seemingly forcing her doll Qai Qai to eat healthy has her fans in hysterics. 
Olympia Ohanian knows what it takes to stay healthy and it seems like she will pass on the good habit to people close to her including her favorite play buddy, Qai Qai the doll. 
In a snapshot shared on the famous doll's Instagram account on August 24, Olympia shoved Qai Qai into a bowl of shredded lettuce.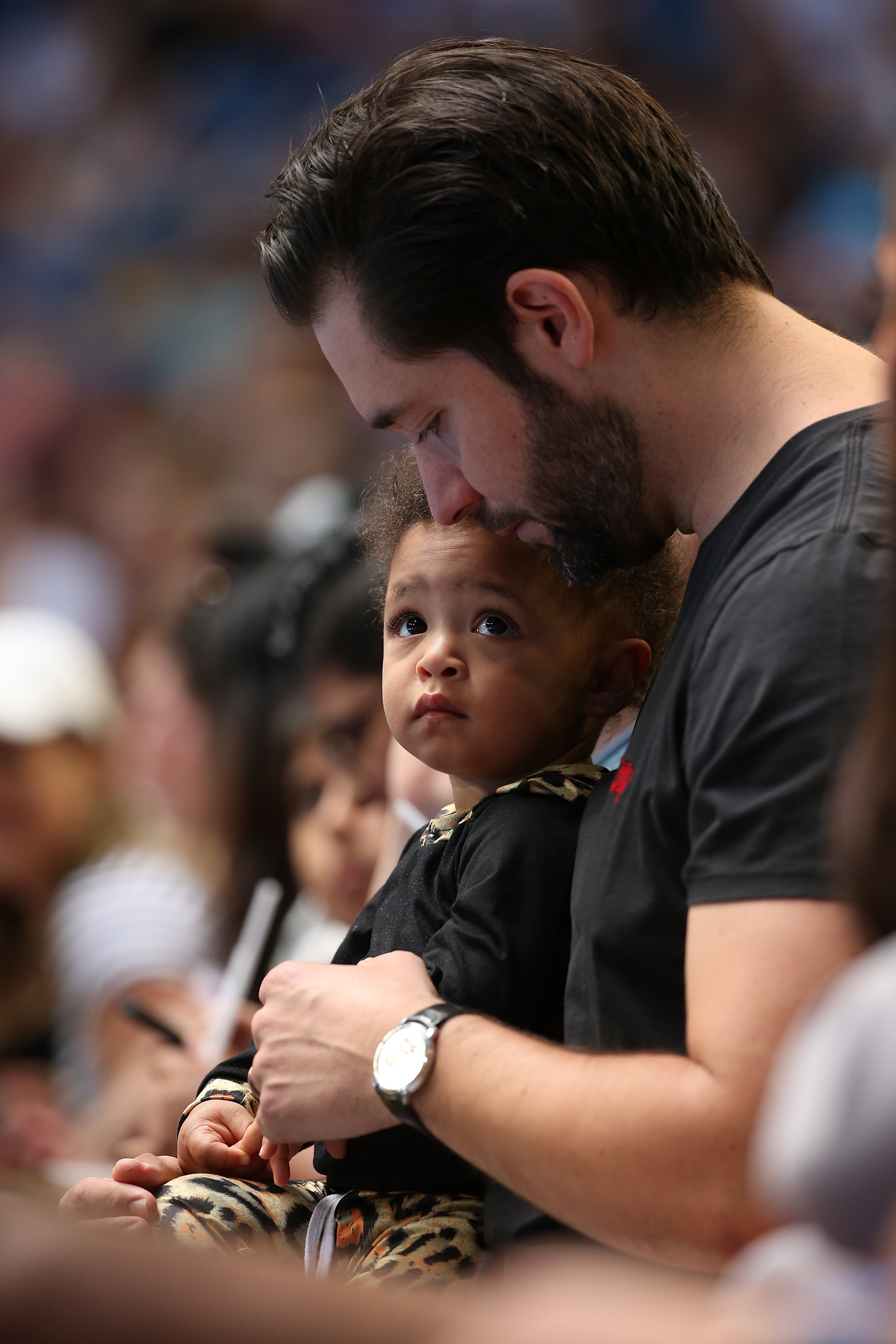 EAT HEALTHY!
The baby girl placed a fork over the doll's head for a good measure. "That one friend that keeps you accountable to healthy eating," the caption read. Like always, fans were totally amused by the picture and took to the comments section to praise the little one. 
Olympia, who became part-owner of the National Women's Soccer League's new franchise, LA/Angel City in July, looked super adorable as she donned a white tee with little black hearts printed on it. And her top knot was the cutest!
Qai Qai might be a doll, but she has more Instagram followers than an average person. Over the months, she has been able to rack up over 140 thousand fans. Not bad for a doll. 
It is important for people, especially the kids, to see something that looks like them and is relatable...

AN IMPORTANT PART OF SERENA'S FAMILY
Any bona fide fan of Serena Williams and Alexis Ohanian's sweet family knows that Qai Qai, a doll of color, is a special part of their family. 
The doll is quite the social media influencer and accompanies Williams' family during their travels. What's more, she even makes it to the tennis superstar's matches. 

During her trip to the Oprah Magazine office last year, Qai Qai sat down for an exclusive interview where she "answered" some burning questions. She also answered why it is important for the world to see her as a Black doll. She said:
"The doll tests of the 1940s showed how impressionable children can be when exposed to the beauty standards of mainstream media."
INSPIRING KIDS OF COLOR
According to what Qai Qai believes, it is important for people, especially the kids, to see something that looks like them and is relatable when they are on the internet or watching TV. 
The famous doll is not only the best friend of Olympia but also aims to inspire the younger generation to accept who they truly are. Of course, she is all about making the journey fun and full of laughter.