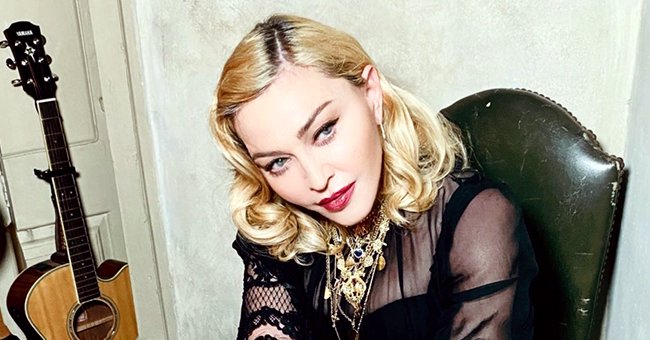 instagram.com/madonna
Here's How Madonna Celebrated the 8th Birthday of Her Twins Estere and Stella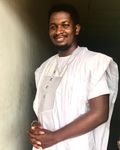 Proud mother Madonna celebrated her twin daughters, Estere and Stella's eighth birthday, with a lively bash at home. The girls had fun dancing with their siblings and mom, as seen in the video posted.
Singer Madonna's twin daughters, Estere and Stella, are growing up so fast, and no one is more thrilled about that than her! The girls turned eight yesterday, and their famous mother celebrated them in style.
The two-minute-long clip shared on her Instagram page began with the celebrants eagerly blowing out the candles of their doughnut cake to the cheers of their family members.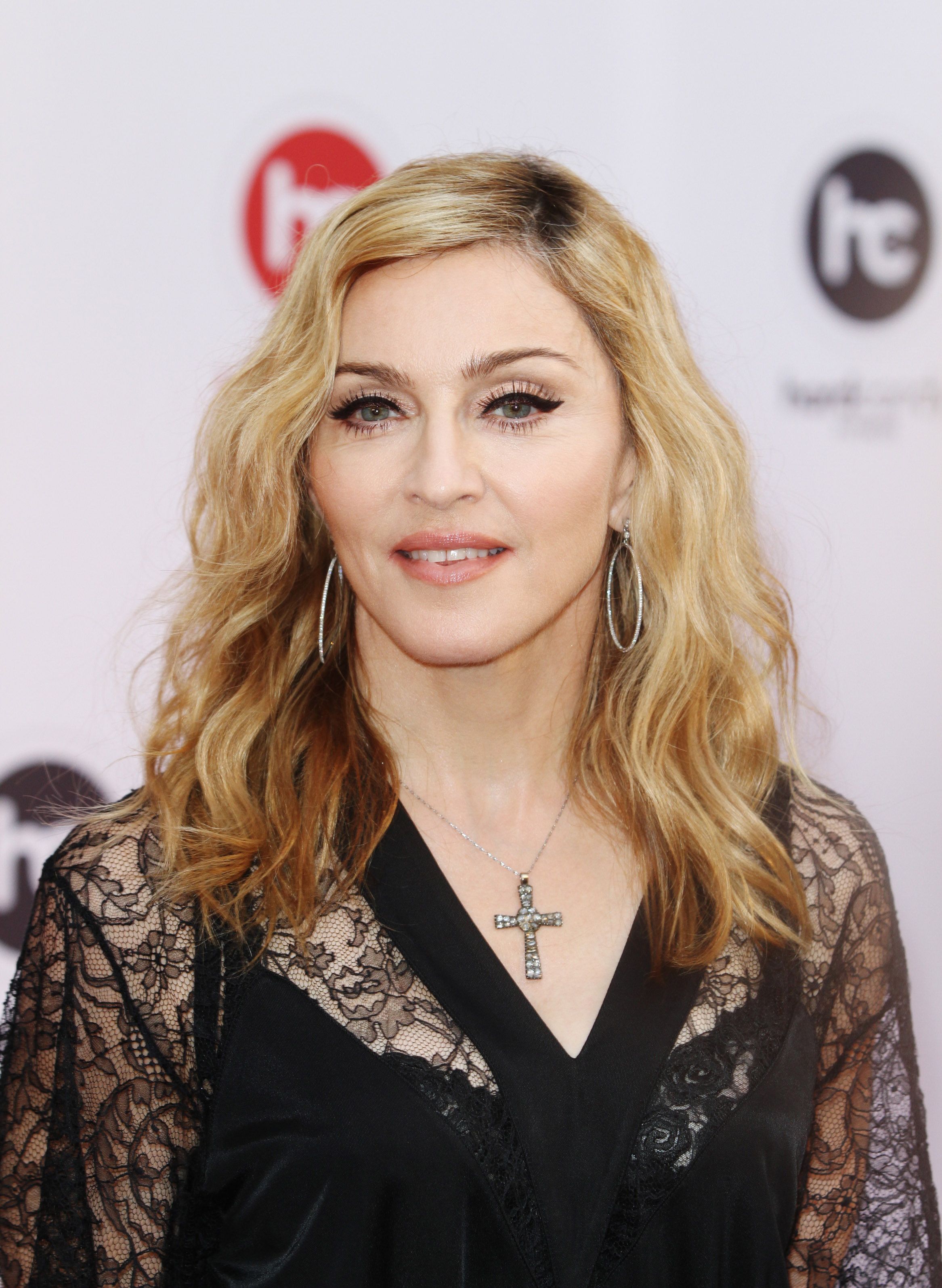 Madonna visits the Hard Candy Fitness during the Madonna World Tour on August 6, 2012 in Moscow, Russia. | Photo: Getty Images.
The jubilation was followed by older brother David dancing to Michael Jackson's "Starting Something," encouraging them to do the same.
Madonna, who was clad in a black sheer satin top and patterned pants, clapped along to the tune and yelled, "c'mon birthday girls."
The seven-time Grammy Award-winner adopted Estere and Stella in February 2017 when they were four.
The rest of the clan soon joined in, showing their dance moves for the girls, who were wearing matching pajamas, to emulate. Big sister Mercy joined the party, and the whole family had a swell time. The sweet post was captioned:
"Donuts and Lol dolls =JOY! The Birthday Celebration for Stella and Estere continues!!"
The celebration did indeed continue as the mother-of-six took to her Instagram story to share more snaps of the special day. There was a fun photo of Estere and Stella holding lightsabers as they smiled for the camera.
There was another sweet picture of them doting on their L.O.L Surprise dolls alongside one of Estere grabbing at the sumptuous pile of birthday doughnuts.
Before the celebration, Madonna paid a heartwarming tribute to her girls with a throwback video of them dancing in Malawi four years ago. In the caption, she wished them a happy birthday and gushed about how knowing them was loving them.
August has been a month of celebration for Madonna and her large family as she recently turned 62 on August 16. The "La Isla Bonita" crooner took her entire family to Jamaica and had an extravagant bash at the GoldenEye resort.
Fans may recall that the seven-time Grammy Award-winner adopted Estere and Stella in February 2017 when they were four.
The singer was given permission by the Malawian high court to adopt the girls and take them from the Home of Hope orphanage in Mchinji.
Madonna had a previous interaction with the East African country when she adopted her son David Banda and daughter Mercy James from different orphanages three years apart.
The "Think of Me" crooner opened up in an interview about her decision to welcome the girls into her family, despite having two older kids from the same nation.
She said that she was touched by their soul and wondered why her home wasn't filled with dancing children. Since adopting the girls, Madonna has had no regrets. She is also mom to daughter Lourdes, 23, and son Rocco, 20.
Please fill in your e-mail so we can share with you our top stories!