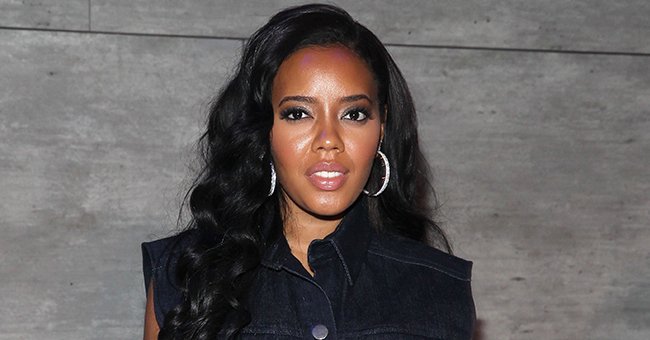 Getty Images
Angela Simmons and Her Boyfriend Daniel Jacobs Pose Together in a Romantic Photo

"Growing Up Hip Hop" star Angela Simmons cozies up to her new boyfriend, boxing champion Daniel Jacobs, in a new photo posted on her Instagram page.
Angela Simmons recently shared a snap of herself with her boyfriend, Daniel Jacobs, all cozied up and looking cute together on her Instagram. Her simple and sweet caption read:
"Thankful ?"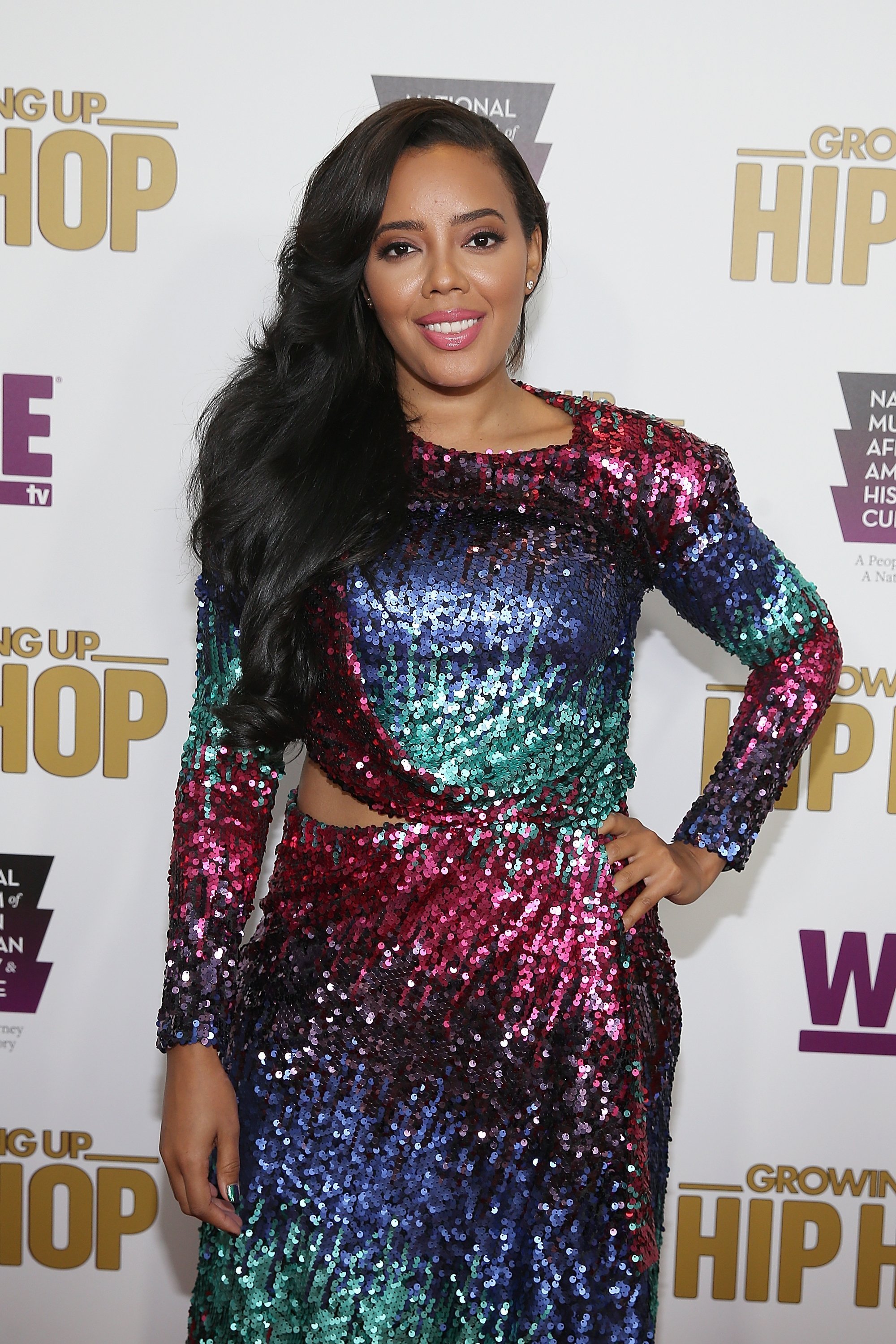 Angela Simmons at WeTV's celebration of "Growing Up Hip Hop" Season 3 on July 20, 2017. | Photo: Getty Images
The stunning 32-year-old wore a beaded blue-and-red loose-fitting dress that draped down from her frame and onto the floor. She tied her long dark curls back with a headband that matched her dress and accessorized with anklets and a few rings.
Simmons' beau wore a pair of shorts that were the same shade as the blue in her dress. He had a dark blue scarf tied around his neck and tied the look together with a pair of glasses.
The lovebirds struck adorable poses all cozied up with Simmons placing her chin on Jacobs' shoulder and propping one leg over his. The two were loving their time together and Simmons' fans were 100% there for it.
Simmons and Jacobs' romantic photo came just weeks after they officially revealed that they were dating. The reality star posted photos of her and Jacobs all glammed up for a wedding. Fans and followers were especially happy for Simmons, excited that she finally found love.
Simmons revealed that she experienced traumatizing domestic violence and verbal abuse while she was in a previous relationship.
The 32-year-old had had a rough couple of years. In November 2018, Simmons' ex-fiance and father of her son, Sutton Tennyson, passed away.
She only opened up publicly about it in a January episode of "Growing Up Hip Hop," describing how hard it was when she had to explain to her son. Simmons' little one, Sutton was only 3 and it broke her heart, even more, trying to explain what happened.
A few weeks before she narrated her challenges with helping her son understand, the mom of one revealed that one of her close friends and her popular co-producer of the show, Romeo Miller, also hurt her deeply while she was still dealing with her grief.
Simmons said that Miller promised that he would be there for her as she struggled to move on from the loss of her ex-fiancé. Things spiraled downwards when Miller started ignoring her.
The realization that he had broken his promise hurt deeply because words of reassurance were all she wanted to hold onto during that time. They were no longer as close as they used to be after that.
Early in February, Simmons revealed that she experienced traumatizing domestic violence and verbal abuse while she was in a previous relationship. It took the mom of one a lot of courage to get out of it and she wanted other women to do the same.
Months later, the past remained in the past and Simmons was able to raise her head high and introduce her new lover to the world.
Jacobs is a two-time middleweight boxing champion who has stolen Simmons' heart and hopefully intends to keep it.
Please fill in your e-mail so we can share with you our top stories!