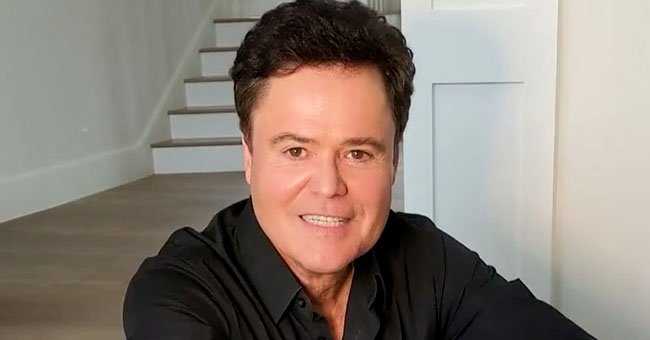 Getty Images
See a Throwback of Donny Osmond Holding the First Picture He Ever Saw of Himself on a Poster
American singer and actor Donny Osmond shared a throwback picture of himself as a little boy holding a poster of himself and his brothers.
Donny Osmond took his fans down memory lane with his recent post. He shared a throwback picture showing him as a little boy.
In the picture, the little Donny held a photograph of himself and his four brothers. The brothers were child stars and earned fame and success as members of their family band, "The Osmonds."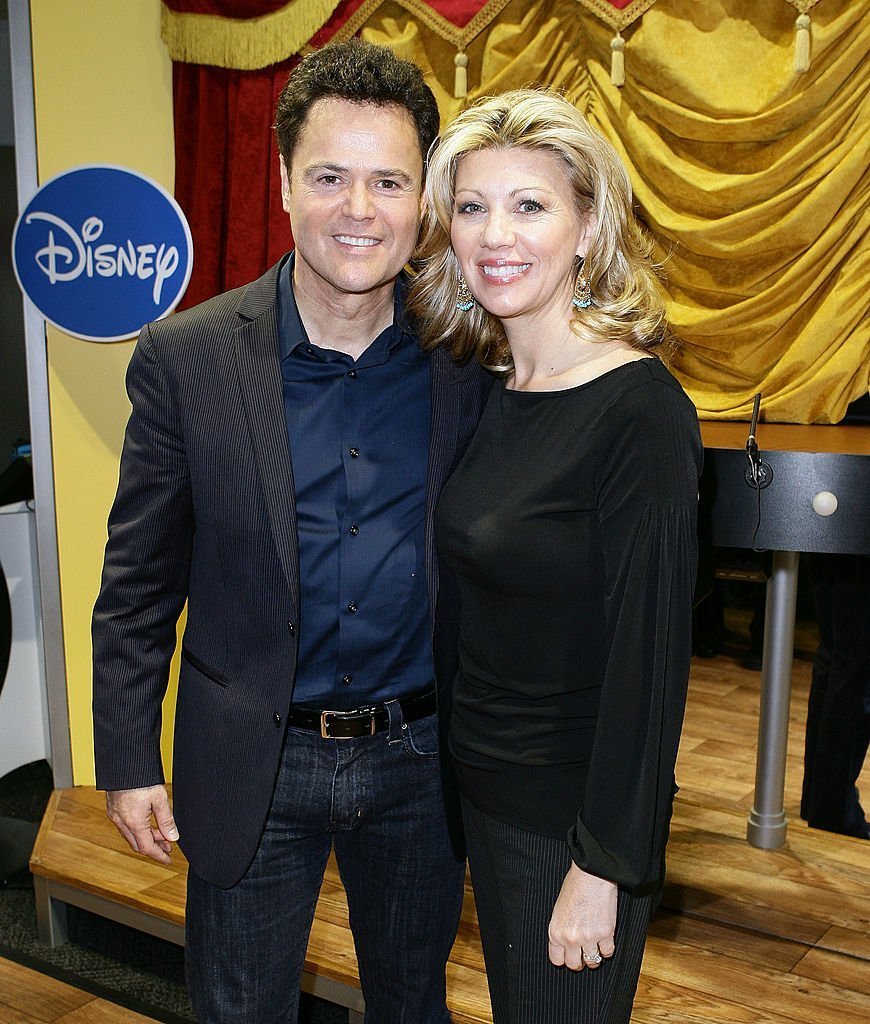 Donny and wife Debbie Osmond attend "Dance Star Mickey" at the Mattel Inc. Showroom on February 15, 2010. | Photo: Getty Images
The young Donny smiled at the camera while holding the picture. He wore a short-sleeved buttoned shirt and wristwatch.
In the caption to the post, Donny revealed that the photo showed the face of a boy seeing his picture as a poster for the first time. He also revealed the advice he would give his younger self. The singer wrote:
"Little Donny, you had no idea what amazing things were coming your way. Keep dreaming big, working hard, and enjoying every step of that ride ahead of you."
At the end of his caption, Donny asked his fans if they ever thought about what they would tell their younger self if they had the chance.
Many fans commented on Donny's post. One fan told the singer that they had a poster of him on their wall and that he was their teen doll.
Donny's older brother Jay, also a member of their famous band, recently told fans that he suffered a health scare.
Donny spent months away from his family due to the COVID-19 pandemic. Due to the long absence, the singer, 62, missed his grandkids much.
Taking to his Instagram page last Thursday, the 62-year-old shared a throwback photo of himself and his grandkids at the pool. In the caption to the post, he wrote:
"I could use a large dose of grandkids, pool time, and popsicles right about now. Kids, who want to come push Bapa in the pool again?"
Donny initially shared the picture of himself and his grandkids in July 2019, revealing that they pushed him in the pool and that they celebrated by breaking popsicles.
The 62-year-old will soon have more grandkids, with the news that his son, Don, 41, and his wife Jessi, are expecting their fourth child. His 29-year-old son, Chris, is also expecting a daughter.
Meanwhile, Donny's older brother Jay, also a member of their famous band, recently told fans that he suffered a health scare. He said he almost had a stroke, with his blood pressure rising to over 200.
Jay revealed that he did not tell them earlier because he did not want to bother anyone with the news. He ended by thanking his wife for helping him deal with the situation.
Please fill in your e-mail so we can share with you our top stories!