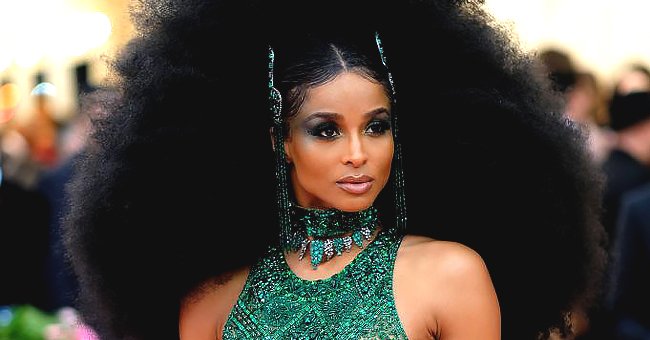 Getty images
Here's Another Portion of Sneak Peeks into Ciara's Workout Routine
The R&B/ pop singer has recently vowed to return to her pre-pregnancy weight and to help her body recover from having recently delivered her third child. She's now sharing her exercise routine in social media.
34-year-old singer Ciara gave birth to her third child Win on July 23, 2020, and a little over a month later, she is already set on the path to her desired weight after giving birth, announcing she started working out to lose 48 lbs.
Days after revealing her postpartum fitness plan in her Instagram feed, Ciara took to Instagram Stories to give her fans a glimpse at her workout routine, and she proved that she was serious about working hard to get back into shape.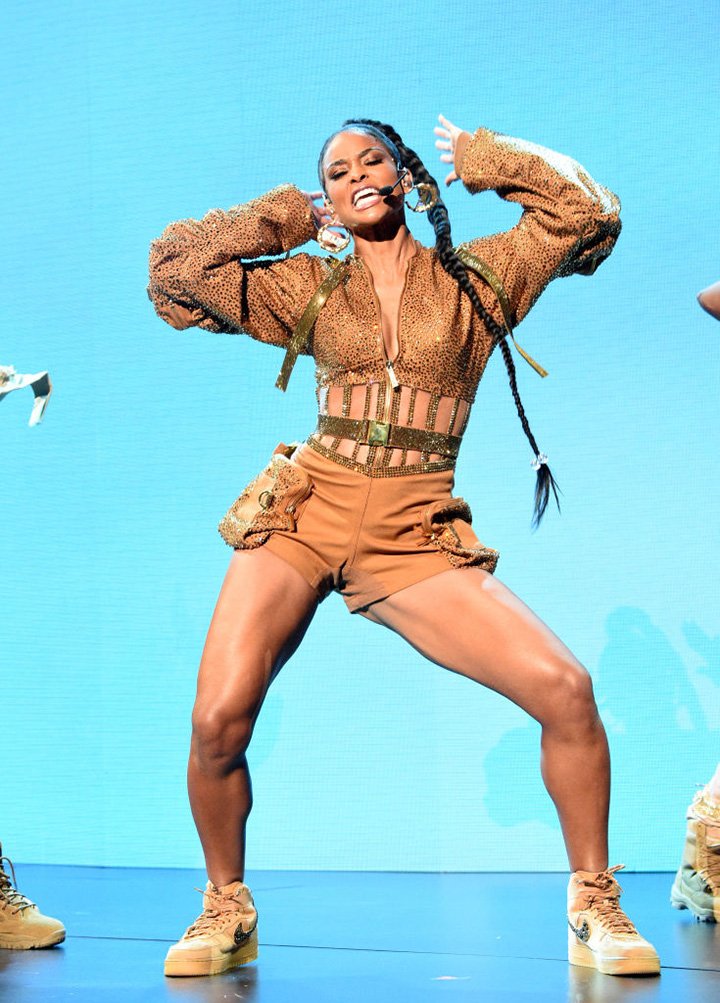 Ciara performs during the 2019 American Music Awards in Los Angeles, California in November 2019. I Image: Getty Images.
The singer appeared wearing black sweatpants and matching T-shirt and she kept her hair up inside a ski hat, also black. She wore little-to-no makeup as she detailed her workout routine.
"Working on diaphragm breathing for my diastasis recti," Ciara wrote over a clip that pictured her pulling on two red elastic resistance exercise rubber bands.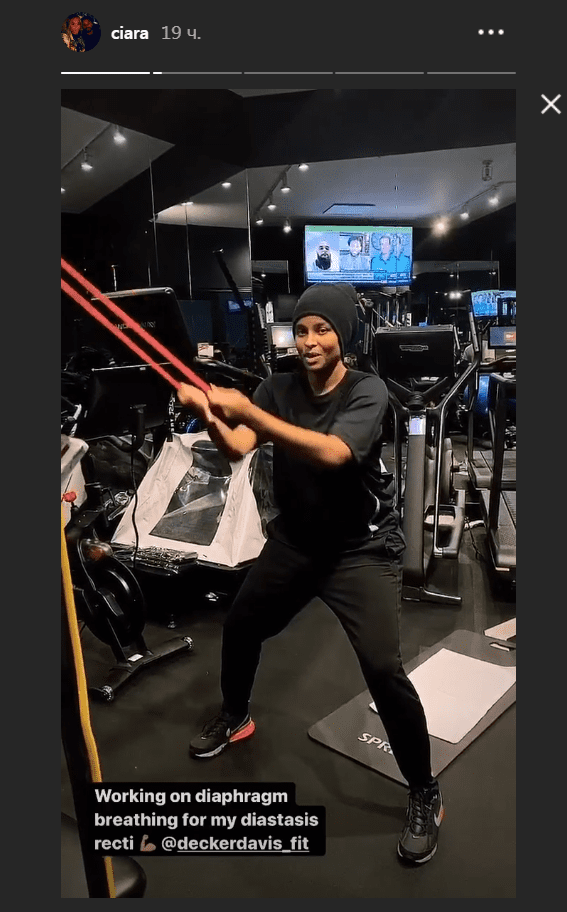 Ciara working with elastic rubber bands at the gym one month after giving birth to son Win. I Image: Instagram/ ciara
"Focused. Breathing is key!" she added as a caption in a video that pictured her working with a heavy medicinal fitness ball while doing chair squats and raising the ball above her head with her two hands.
The mother-of-three had previously shared the routine she worked on during the first day of her fitness regimen and she appeared running on a treadmill in another since-deleted Instagram Story.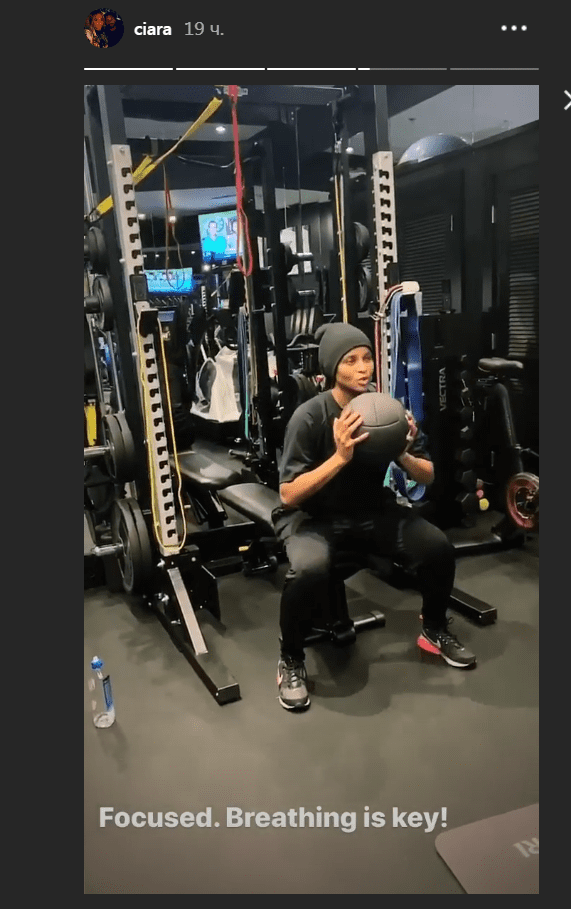 Ciara sharing part of her workout routine with her fans as part of her post-partum fitness regime. I Image: Instagram/ ciara.
"All right, you all - whoo! Day one. Wish me luck!" Ciara could be heard telling the camera, counting on her fans' support to stay motivated and reach her goal.
Ciara and her husband of four years, 31-year-old professional American football player Russell Wilson, welcomed their latest son together, Win Harrison Wilson a month ago. He is Ciara's third child and second with Russell.
Mid-August, before Win was a month old, the proud parents revealed the meaning behind their newborn's name.
Talking with ET via Zoom, a visibly emotional Ciara shared that it was Russell's idea and she blamed the hormones for making her cry over telling the story behind Win's name.
As Ciara revealed, Win was for a long time the name Russell imagined for an imaginary son with the singer, and they hadn't used it before because they first welcomed a girl, 3-year-old daughter Sienna.
Please fill in your e-mail so we can share with you our top stories!