Skai Jackson and Her Mom Flaunt Their Fit Bodies in New Photos — Do They Look like Sisters?
The mother-and-daughter duo grows closer every day. Their most recent photo shared on social media confirms that as the Disney Channel actress grows older, they look even more like sisters. 
18-year-old actress and YouTube star, Skai Jackson, recently took to Instagram to post a photo in which she and her mom, Kiya Cole, appeared modeling some comfortable undergarment outfits, while they both showed off their fit and stunning bodies.
As Jackson keeps growing up as a lovely young lady, the pair looks as if they were sisters instead of mother and daughter. The women have a close and strong bond between them which we can see from both their social media feeds.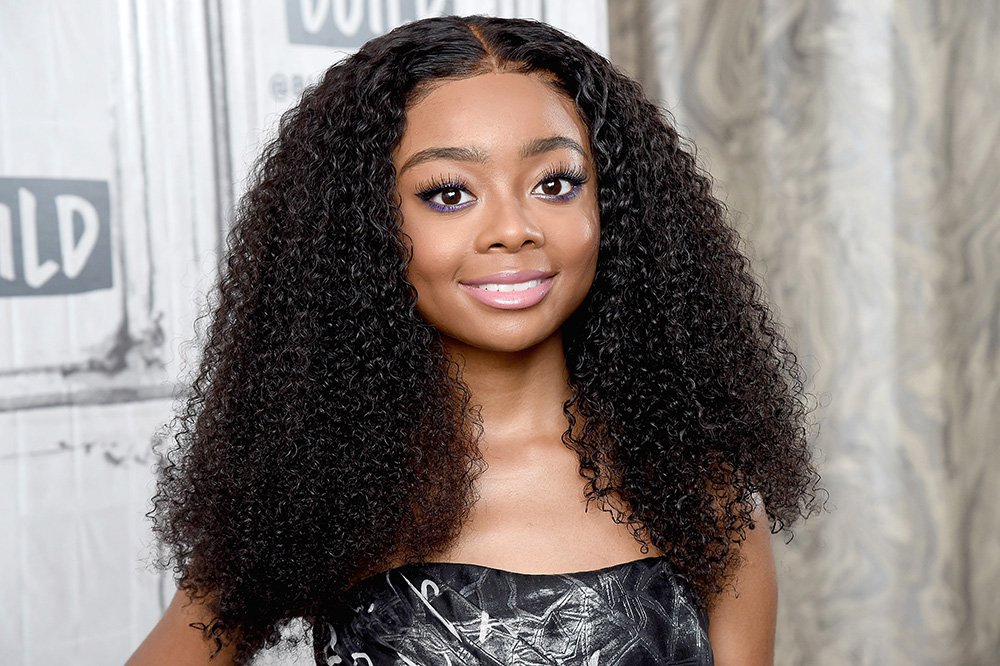 While the "Bunk'd" star captioned the image with "Thank you, Kim, for hooking us up!" referring to her friend, Kim Kardashian, many of Jackson's fans were pleased to see her next to her mom in this picture and did not hesitate to write positive comments. 
User @blitzedoffleah wrote that they are "two beautiful queens ??," and @lindsaydemeola commented,  "MY FAVORITE POWER TEAM OMG." While @ch.chelsea156 said that "they are the true Heathers?," @mattsarafa was impressed by them and typed "Literally look like sisters ??."
SKAI'S STORY
We could say that Jackson was born under the spotlight since the young girl's career started with some modeling gigs when she was barely a year old. 
She was one of the first African American children to ever appear in the cover of a magazine when she was photographed next to her mom for Parenting magazine's cover in 2007.
That same year, at age 5, she started as an actress by landing her first role in the film, "Liberty Kid."
Jackson later played smaller roles in several TV shows until she turned eight when she got her breakthrough opportunity by becoming part of the cast of Disney Channel's "Jessie," portraying Zuri Ross.
The series became a TV hit that ran from 2011 to 2015 and she acted alongside other great young actors.
In the same year, she was invited to be part of the spin-off "Bunk'd" which continued Jessie's story for a fifth season, so she got to be Zuri again, a role Jackson revealed she enjoyed a lot.
MORE THAN CAMERAS
Being so young has not stopped Jackson from having a voice of her own as she has been using her platform to speak up against racism.
In 2016, she was in Time's list of Most Influential Teens of 2016, and in 2018 she gave a speech at a March for Our Lives event to support legislation that prevents gun violence in the US.
In 2019, the young star published
her first autobiography
called "Reach for the Skai: How to Inspire, Empower, and Clapback." She has said that the most important thing she expects from her book is to truly empower her readers to dare to be themselves.