Scooby-Doo Co-creator Joe Ruby Died Aged 87 — Details on the Cause of Death
This week Hollywood lost one of their best animators, Joe Ruby. The artist was the person responsible for creating the animation of the character "Scooby-Do."
Joe Ruby passed away on Wednesday, August 26, 2020, at the age of 87 from natural causes. The animator died in Westlake Village, California, after battling health issues for years.
Ruby was well-known as the co-creator of the cartoon series "Scooby-Doo." He created the much-loved animation along with his partner Ken Spears.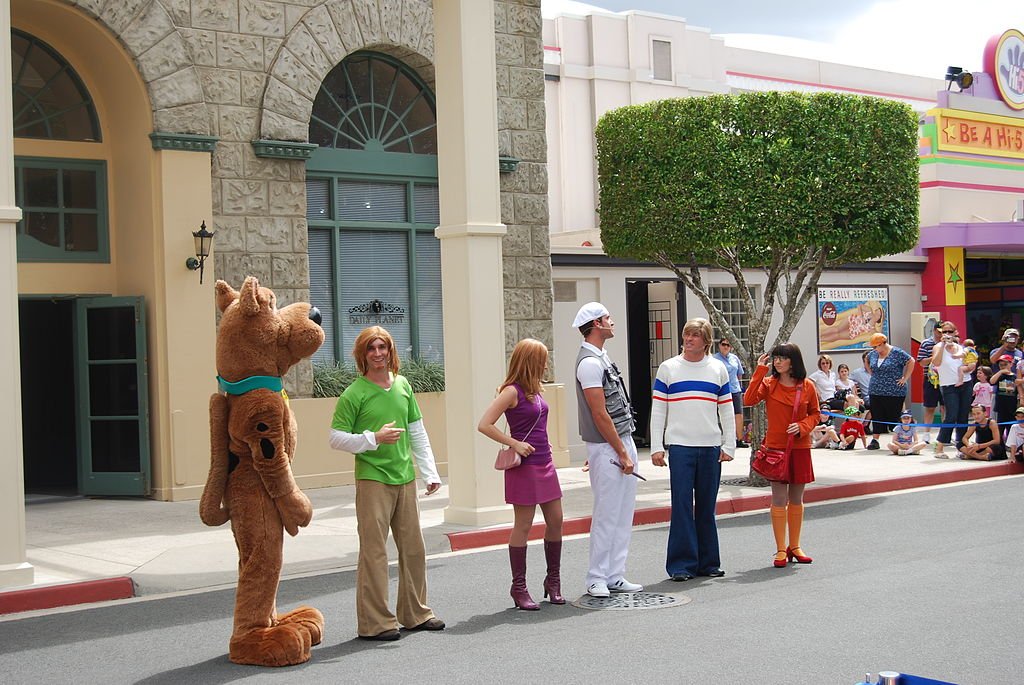 RUBY'S OTHER SERIES'
They also founded other series' like "Jabberjaw," "Scooby-Doo, Where Are You?," and "Dynomutt." His grandson, Benjamin Ruby had this to say about his late grandfather:
"He never stopped writing and creating, even as he aged."
Sam Register, the Blue Ribbon Content and Warner Bros. Animation President released a statement upon hearing about Ruby's death. He noted how the late artist had made Saturday mornings special for children and himself.
'Scooby-Doo' creator Joe Ruby dead at 87 https://t.co/dV8C7LwTNw pic.twitter.com/ofLBsU9zew

— New York Post (@nypost) August 27, 2020
SAM REGISTER'S STATEMENT
Register described the late star as "one of the most prolific creators in our industry." He shared how Ruby had given their studio characters that they treasured.
Ruby worked for Walt Disney Studios but did other work at the same time.
The president noted how "Scooby-Doo" has been featuring onscreen for more than 5 decades. He shared how the character would live on as Ruby's legacy and would continue to entertain many generations.
Joe Ruby, the co-creator of Scooby-Doo and other Hanna-Barbera cartoons has passed away. https://t.co/NnZxGYyMQx pic.twitter.com/FFcU7OVbKj

— ComicBook.com (@ComicBook) August 27, 2020
CARRYING ON RUBY'S LEGACY
Register confessed how they would continue to carry that legacy. He ended his statement by sharing his condolences with the late animator's family.
In 1969, CBS launched the "Scooby-Doo" character after several versions had been made. The character was meant to be a softer and more relatable ghost series.
'Scooby-Doo' co-creator Joe Ruby dies at 87 of natural causes

(via @Variety | https://t.co/J5artTumwR) pic.twitter.com/Yy2usHzxhQ

— Fandom (@getFANDOM) August 27, 2020
CREATING "SCOOBY-DOO" CHARACTERS
The accompanying characters evolved for a bit before Ruby settled on of Freddie, Daphne, Velma, Scooby-Doo, and Shaggy. Spears and Ruby wrote the first five episodes and the series ran until 1976, with many more reboots following afterward.
On March 30, 1933, Joseph Clemens Ruby was born in Los Angeles. He schooled at Fairfax High and joined the US Navy during the Korean War.
He played a vital part in creating The Mystery Gang.

— LADbible (@ladbible) August 27, 2020
JOE WAS A COMIC FAN
Ruby was a big comic book fan and was employed by Walt Disney Studios for their animation program. The late star worked as a music editor while doing freelance comic book artist and writer work.
The late animator was actually an inbetweener when he started his animation job. He worked in TV editing before he met Spears at Hanna-Barbera Productions.
Joe Ruby - Scooby-Doo and Dynomutt Co-Creator - Has Died https://t.co/e6Gvjuqa49 pic.twitter.com/9iyjzyFYH1

— Comic Book Resources (@CBR) August 27, 2020
WORKING AS WRITERS
Ruby and Spears ended up leaving the company and worked as writers at a different company where they created "The Barkleys" and "The Houndcats." When "Scooby-Doo" found fame, the pair was hired by CBS' Fred Silverman.
"Joe Ruby made Saturday mornings special for so many children, including myself," wrote Warner Bros. Animation president Sam Register in a statement on Thursday. Read the whole tribute here: https://t.co/am0Fra333R pic.twitter.com/fFoj9Jhbjv

— The Hollywood Reporter (@THR) August 28, 2020
WORKING WITH SILVERMAN
In 1977, Spears and Ruby joined Silverman to create their own studio. Ruby-Spears Productions created cartoons like "Mister T," "Thundarr the Barbarian," "Superman," "Fangface," "Alvin and the Chipmunks," and "The Plastic Man Comedy-Adventure Hour."
R.I.P. Scooby-Doo co-creator Joe Ruby https://t.co/9U9a9DlhYD

— The A.V. Club (@TheAVClub) August 27, 2020
JOE'S EXECUTIVE PRODUCING WORK
In 1981, the production company was bought by Taft Entertainment and in 1991 it was acquired by Turner Broadcasting. The late star ended up working as an executive producer.
Scooby-Doo Co-Creator Joe Ruby Dies at 87 https://t.co/QhmojmFZ6D

— Variety (@Variety) August 27, 2020
SOME OF HIS ANIMATION WORK
He worked on the animated versions of movies like "Punky Brewster," "Rambo," and "Police Academy: The Animated Series." Ruby is survived by his wife, Carole, 4 children, and 10 grandchildren.
No evidence of a crime in Casey Kasem's death, police review says https://t.co/MegPsClvL3 pic.twitter.com/UY1oyy8mee

— billboard (@billboard) December 2, 2018
CASEY KASEM'S DEATH
Sadly, on June 15, 2014, Casey Kasem, the man who voiced Shaggy on "Scooby-Doo" died at the age of 82. He passed away in Gig Harbor, Washington from Lewy body disease.