RHONY's Luann de Lesseps Gets Emotional Discussing Her Father's Struggle with Alcoholism
On the latest "Real Housewives of New York City" episode, reality star Luann de Lesseps became quite emotional while opening up about her father's past struggles with alcohol addiction.
On Thursday's episode of "Real Housewives of New York City(RHONY)" Luann de Lesseps, 55, became tearful as she recalled the past struggles her father faced while he was an alcoholic. The memories came flooding back for the reality star after she recalled her past arrest.
De Lesseps ended up in a prison cell after she was arrested for disorderly intoxication a couple of years back. The promo teaser for the episode she finally related to her father's battle with his alcoholism.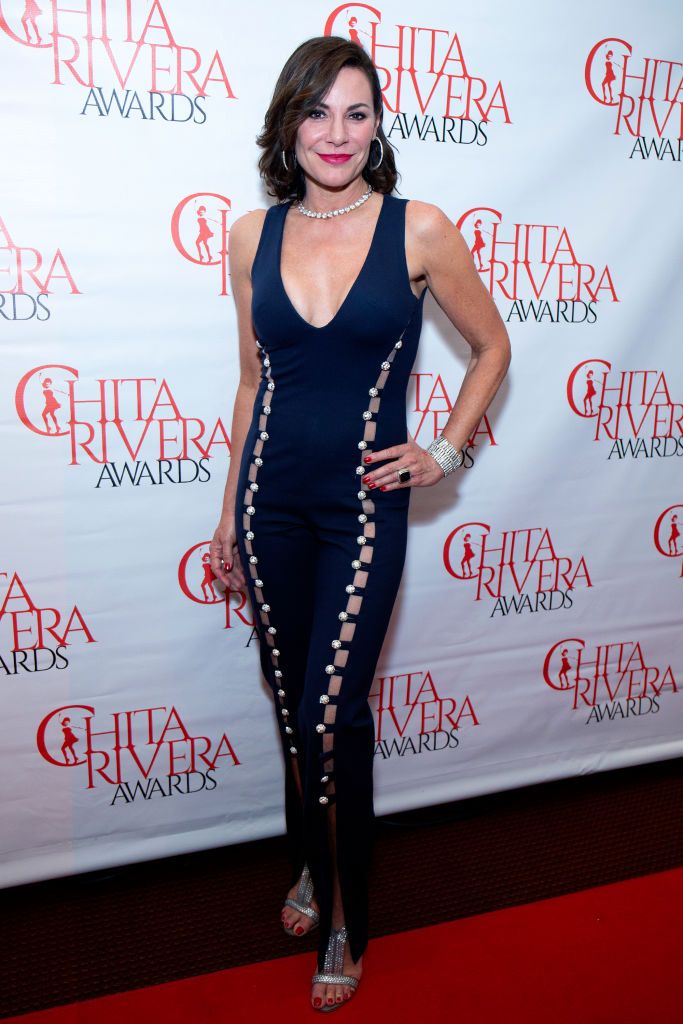 FATHER WAS AN ALCOHOLIC
While tearing up, she noted how her father had battled alcoholism for ten years. She confessed to him getting in trouble and ending up in shackles because of his addiction.
De Lesseps had a moment of clarity as she admitted that when she looked at her own ankles, her father's struggles came into focus. She emotionally confessed:
"'Oh my god.' Now I can start to understand the pain and the struggle that he went through, you know?"
DAD MEANT THE WORLD TO HER
The reality star further explained, in a confessional, how her father had meant everything to her. She noted how he'd been her rock but also admitted that he struggled with alcoholism when she was growing up.
An incident that occurred to Luann, involving alcohol, led her to finally relate to her late father.
De Lesseps stated how difficult that period had been for her mother and the family. Luckily, the star's father was able to stop drinking with the help of Alcoholics Anonymous.
TAKING PRIDE IN HER DAD
She confessed how she'd forever be proud of his for making that change in his life. Now as an adult, the star revealed that she understood her father as she's faced the same struggles.
Sadly, her father was no more. In 2017, the reality star was arrested in Palm Beach, Florida, on Christmas Eve for disorderly intoxication.
CHECKING INTO REHAB
Shortly after that incident, she checked herself into rehabilitation. In July 2018, she had to go back to the rehabilitation center after her friends held an intervention before the season 20 reunion.
De Lesseps managed to finish her probation and was able to stay sober. In January 2020, she announced that she was now drinking responsibly.
SELLING HER HOME
This year, the star also made another big decision, she put her waterfront country home earlier this summer for $1.15 million. The Port Ewen, New York property is 2,400 square feet in size.
WHY SHE WAS SELLING
During an August 25, 2020, podcast episode of "Dear Media's Not Skinny But Not Fat," the reality star explained why she was selling it. She explained how she was spending most of her time at her Hamptons home and just never went to the other property much.
DE LESSEPS' OTHER ACTING ROLES
If you're not an RHONY fan, you might recognize De Lesseps from her appearances on shows like "Law & Order: Special Victims Unit," "Eden," and "Difficult People."