Watch DJ Khaled Walk with His Adorable Family as He Heads to a Studio on a Private Jet
In a series of pictures on Instagram, American record executive DJ Khaled showed off his wife and sons on their way to the studio in a private jet.
DJ Khaled knows how to make an entrance even when it entails entry into his private plane via Instagram. The record mogul shared a series of photos from his private jet with his wife and sons en route to the studio.
In the pictures, the DJ could be seen seated on a pristine white couch on his private jet.  His wife, Nicole Tuck, bends over him with her hands placed on his shoulder from behind.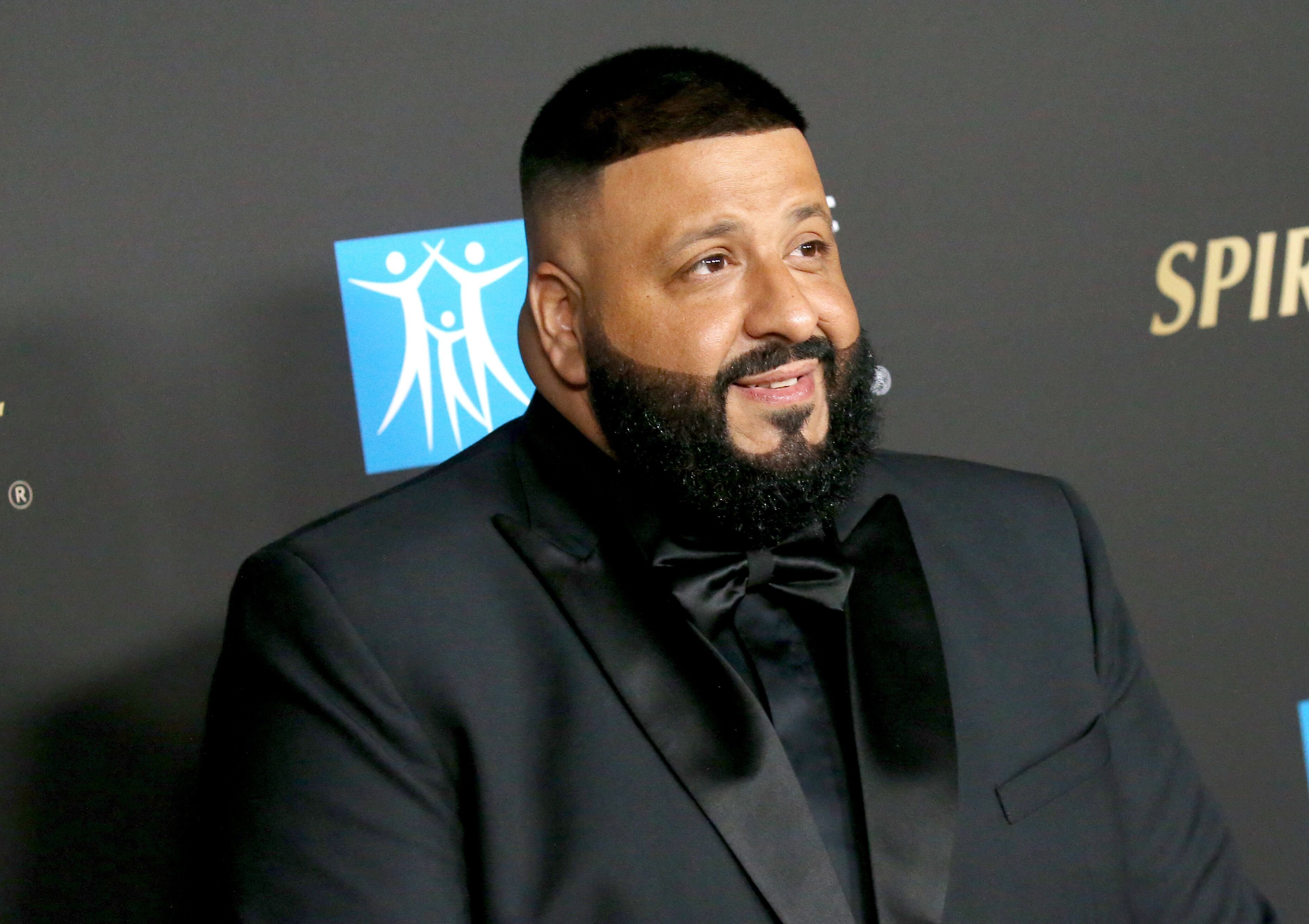 Another showed the record executive leaning over a couch as he watched his eldest son, Asahd Tuck Khaled ransack his backpack.
Khaled went all-cute in the next photo, leaning over his 8-month-old son, Alam Tuck Khaled to plant a kiss on his cheek. The next was a clip of Asahd on a couch voicing some silent lyrics.
The father of two also shared a video of himself and his family making a grand entry into his private jet. The clip began with the icon walking towards the plane before Tuck and Asahd joined him, and the trio walked in. He captioned the post:
"ON THE WAY TO THE STUDIO KHALED KHALED.  The album this year."
The video featured the background song, "Popstar" by Khaled and rapper, Drake, released in July and which peaked at number 3 on Billboard Hot 100. 
In addition to "Popstar," Drake and Khaled also collaborated on "Greece" which peaked at number 8 on Billboard Hot 100. Both singles earned Drake a place in history as the holder of the most top 10 hits on Billboard, dethroning Madonna.
The trailblazing single follows Khaled's earlier release, "Higher," which earned him a Grammy Award for Best Rap/Song Performance. 
The track featured John Legend and late music artist Nipsey Hussle. During his acceptance speech at the 2020 Grammys, the 44-year-old paid tribute to the late Hussle. 
He also used the avenue to disclose his new baby's name, Alam, which meant "the world" in Arabic. Khaled and Tuck welcomed their youngest son in January 2020. The couple took to social media to disclose the baby's arrival.
Khaled and his wife have remained doting parents since then but still strived to look out for their other kids as well. 
In April, the new parents announced their participation in the Celebrity All In Challenge, established as part of the COVID-19 relief efforts.
He offered a grand trip to Miami, a jetski ride, and dinner with the record executive to the lucky fan who won the donations entry. Khaled's endeavor reflected not only his philanthropic nature but also his love for adventures and luxury travels.