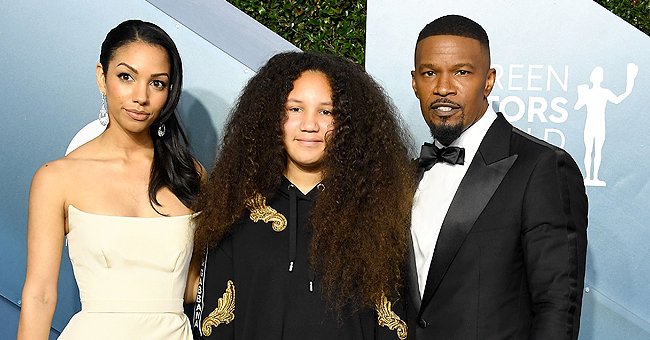 Getty Images
Jamie Foxx Shares Details on How Productive His Two Daughters Have Been during Quarantine
Jamie Foxx is a proud father as he opens up about how dynamic both his daughters have been during quarantine in an interview with ET's Kevin Frazier.
Jamie Foxx is a proud family man with two daughters he adores. The famous actor recently discussed how productive his two daughters, Corinne and Annalise, have been during the quarantine.
Foxx stated that he is accommodating about 15 people in his home and is feeling blessed. He revealed that his 11-year-old daughter, Annalise, played the piano at four in the morning and expressed gratitude that they've been able to connect that way.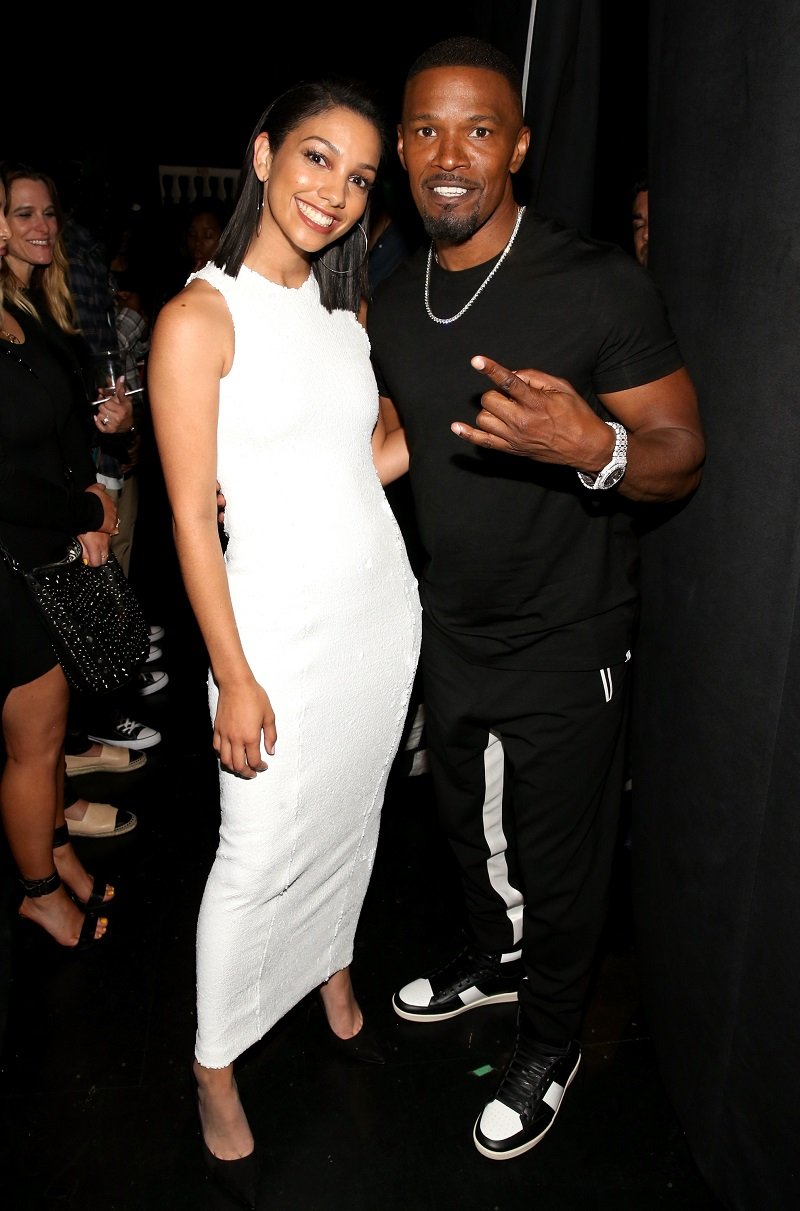 Corinne and Jamie Foxx backstage at the 2018 BET Awards on June 24, 2018 | Photo: Getty Images
According to the proud father, the 11-year-old has gotten proficient since the quarantine started, and she now plays well enough that it has become a bonding time for them. He sings while she plays.
Foxx's eldest daughter, Corinne, has also made him proud because she is now a part of the Emmy-nominated special "Live In Front of A Studio Audience: All In The Family and Good Times." He said,
"You know how this business is and how people struggle with rearing their kids [...] So, when you see your kids with a good thing and she got her head on her shoulders..."
Foxx shares Corinne, who was born in 1994, with his ex-partner Connie Kline. His youngest daughter, Annalise, is the product of his relationship with Kristin Grannis.
Corinne is no stranger to the spotlight. She modeled throughout her time in college and has since then extended her reach. She has worked with big names in the industry, including Dolce and Gabbana, Wet n Wild, and Kenneth Cole.
In 2017, the talented actor brought Annalise onstage with him at the BET Awards.
Aside from acting and modeling, she also has a passion for disc jockeying and blogging. Corinne is the DJ on the musical game show, "Beat Shazam" hosted by Foxx himself.
Her lifestyle blog, Foxxtales, features stories about travel, health, and entertainment. The site also includes a market platform for female artisans to advertise their goods.
Meanwhile, Foxx shares a very special bond with Annalise. Over the years, he has slowly introduced her to Hollywood by turning up with her at award shows and movie premieres.
In 2017, the talented actor brought Annalise onstage with him at the BET Awards, and one week before that, she joined him at the premiere of "Baby Driver." This year, Foxx was accompanied by both his girls to the 2020 SAG Awards which took place on January 19, 2020.
It is still unclear if Annalise will be pursuing a career in the entertainment industry like her sister and father, but the trio is sure to be a formidable one if she does.
Please fill in your e-mail so we can share with you our top stories!