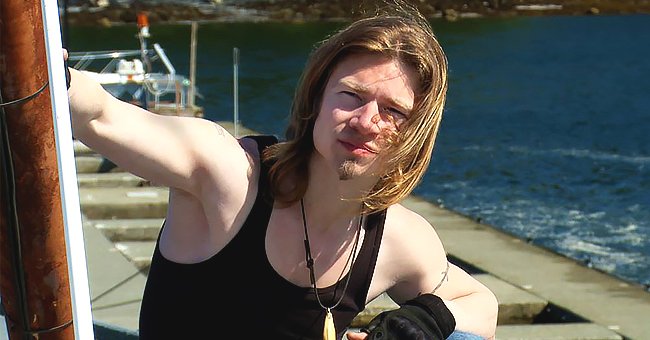 facebook.com/Alaskan Bush People
Here's What 'Alaskan Bush People's' Bear Brown Said after a Wildfire near His Family's Estate

Bear Brown was full of empathy for those who lost a lot in a recent fire in Okanogan County. He insisted that his family was fine after the wildfire raged for days.
Bear Brown thought only about his neighbors as he encouraged his followers to send help in a recent post addressing wildfires near his home. "I would like to wish everybody well that has lost from the fire," he began.
The Palmer Fire, which began on August 18, has been devastating to Okanogan County residents in Washington for days now. Brown shared a photo of the effects in a post found below.
BEAR SHOWS FIRE IN TREE
In the shot, we see a tall tree turned black from the fire still raging inside of it. Smoke covers the air. No one is pictured in the heartwrenching photograph.
Brown states in his caption that while his family has "lost a lot," others have been stripped of their homes and livelihoods. He urged: "Please, everyone, reach out to those in need with helping hands!"
He continued to express heartbreak for those who were heavily impacted by the fires. In the end, he shared a word of support and reminded readers that things always turn around.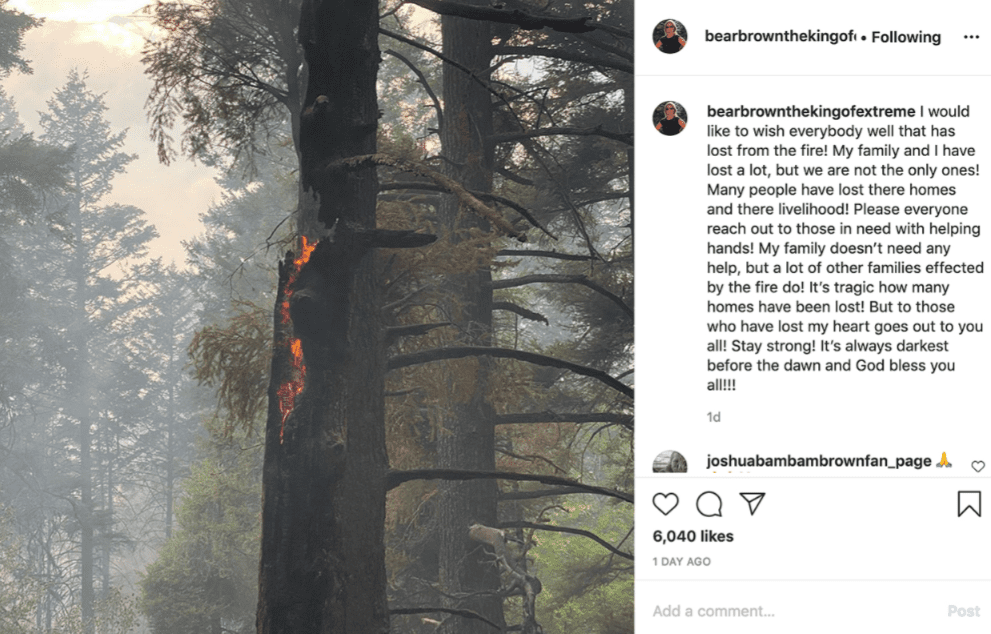 A post from Bear Brown's Instagram page in August 2020 | Photo: Instagram/ Bear Brown the King of Extreme
FAMILY MAKES AN APPEAL
The post was shared from Bear's private Instagram account. Earlier this week, the "Alaskan Bush People" page shared a message to fans about the situation.
In a short clip, Bear joined Noah, his wife Rhain, Snowbird, and Rain in making a plea to the public to assist where they can. They listed the American Red Cross as the organization to work with.
BEAR SHOWS THE AREA
Some days prior, Bear showed the extent of the wildfire's effects in a selfie photo taken from high above the ground. Behind Bear, one could observe the family's land made bare.
The Brown family has been living at the 435-acre North Star Ranch since last year. In November 2019, they reportedly put their "Browntown" home on sale for $795,000.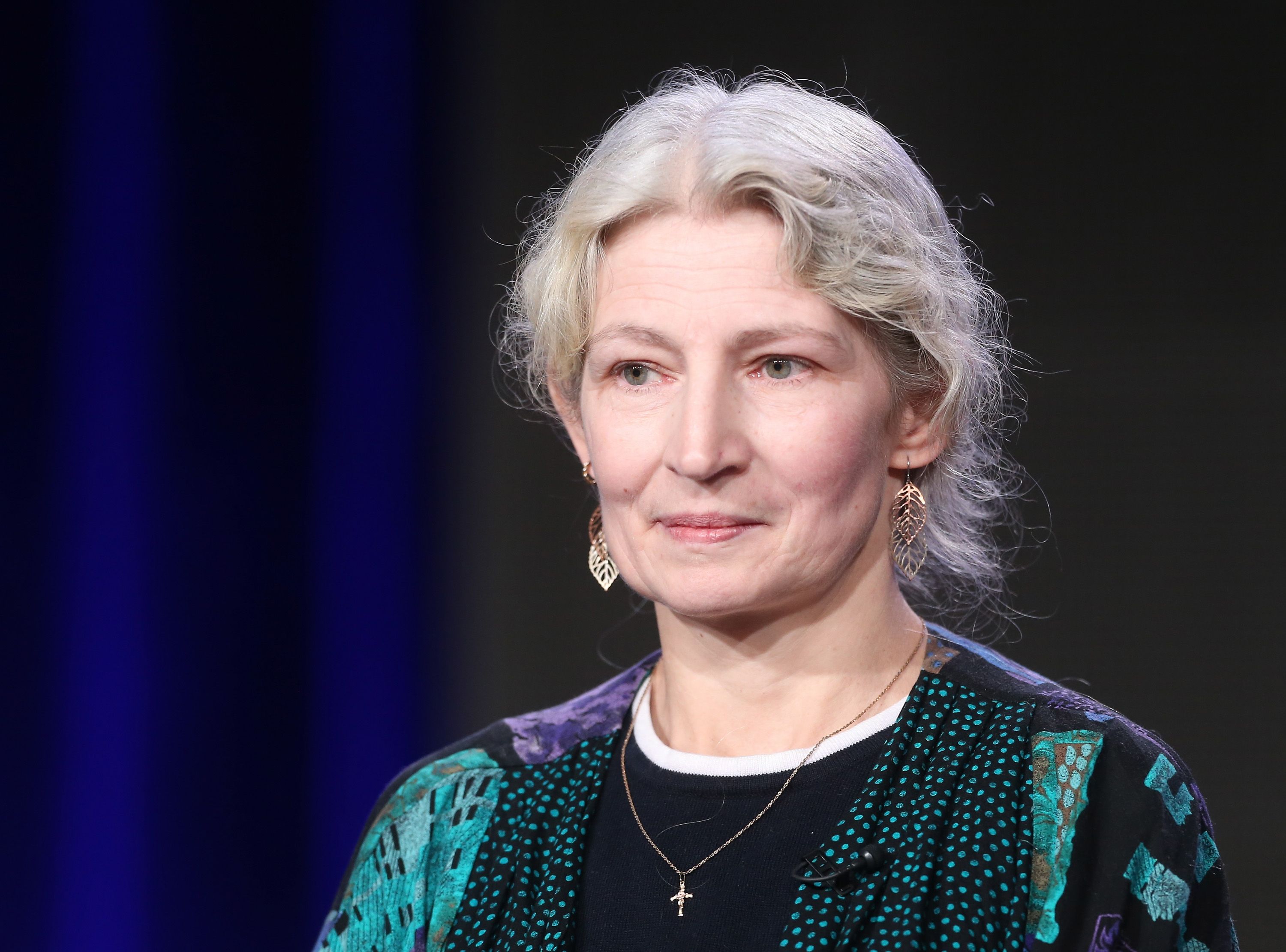 Ami Brown at the "Animal Planet: Alaska Bush Family" panel discussion on January 9, 2014, in Pasadena, California | Photo: Frederick M. Brown/Getty Images
BEAR GRANTED PARENTAL RIGHTS
Before the recent destruction, Bear dealt with the situation between him and his ex-fiancé, Raiven Adams. The pair welcomed a child together back in March.
Soon after, there was an error with documentation when Bear worked to establish himself as the father. Paperwork showed he was trying to "un-establish" himself instead.
Bear tried to correct it, but not before viewers gave him backlash for the mistake. Fortunately, the issue was resolved in June after a DNA test in May proved Bear was the father.
Bear now has equal parental rights for son, River. Still, Adams has "primary physical custody" of their child. As it turns out, River is safe being away from the fires for the time being.
Please fill in your e-mail so we can share with you our top stories!