See the Sweet Present Kenya Moore's Daughter Brooklyn Received When She Meet Her Aunt Lisa
Kenya Moore's toddler daughter, Brooklyn Daly, looked charming in her refreshing post on social media. The tot was an absolute delight as she enjoyed some family time.
Kenya Moore's daughter, Brooklyn Daly got a pleasant surprise from her aunt Lisa, and she did not hold back on her charming reaction.
The duo was filmed enjoying each other's company while they shared a hearty hug and big smiles. Brooklyn let fans know she missed her aunt.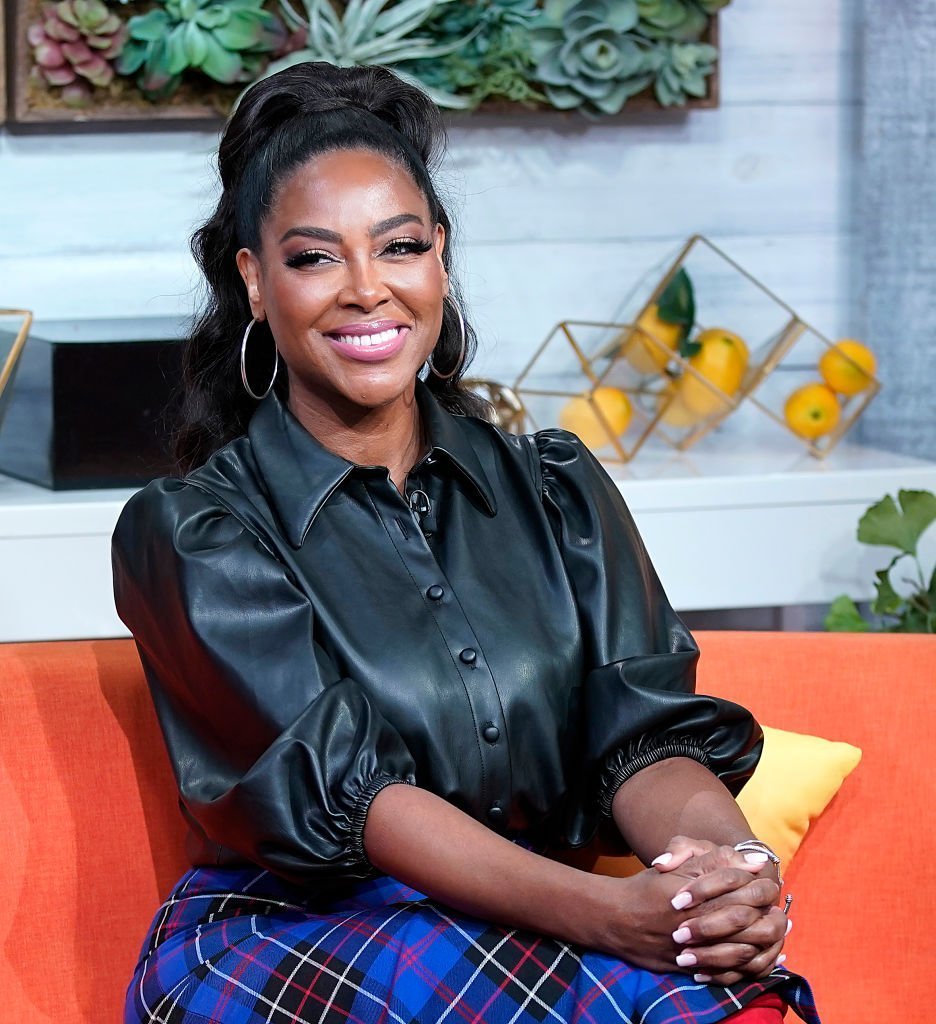 A SWEET REUNION 
The post on Brooklyn's Instagram page showed her and her beloved aunt Lisa locked in a big hug during their warm reunion. Aunt Lisa was especially thrilled to see her little niece as she hugged her tight to her chest. The caption read in Brooklyn's perspective:
"I was missing my #AuntieLisa, and she surprised me…"
After the big hug, aunt Lisa presented Brooklyn with a lovely package in a colorful gift bag.  Without wasting time, little Brooklyn brought out the gift item which turned out to be an Elmo children's book. The next slide showed the toddler and her auntie looking through the book.
SUMMERTIME LEISURE
Amid the quarantine, Moore and her baby had enough bonding time that saw them soaking up some summer goodness. On Instagram, the RHOA star gave fans glimpses of her daughter's sun-kissed snapshot.
...after spending quality time with little Brooklyn, she was considering ending full-time nanny care.
The baby girl was picture-perfect as she reclined on a swing. Her flawless skin glistened against the sun as she rocked a printed dress. Her charming look was completed with a pair of pink footwear.
Moore, an RHOA star, can't seem to get enough of her daughter, and she lets fans know on social media.
MOORE ON HER QUARANTINE BOND
Many celebrities have emphasized the extra family time the quarantine provided and TV personality, Moore is one of them.
During the lockdown, the star mom had enough time on her hands to bond better with her 19-month-old toddler. Speaking with People, the former beauty queen mentioned that she was re-thinking some of her decisions.
The mom-of-one stated that before the quarantine, she had employed the service of a full-time nanny, but after spending quality time with little Brooklyn, she was considering ending full-time nanny care.
Being a working mom and the owner of various businesses, Moore shared that she understood that it could be hectic juggling childcare and work. Therefore, she would opt for a nanny on a part-time basis.