Kenya Moore Takes Daughter Brooklyn Out on an Adventure Seeing Giraffe and Pony at a Farm (Photos)
Kenya Moore's little daughter,  Brooklyn Daly looked charming in new social media posts as she enjoyed a fun outing with her star mom.
Kenya Moore and Little Brooklyn Daly were an adorable duo as they took some time out for a mom-daughter moment during an expedition. The photos shared on Instagram showed one-year-old Brooklyn rocking a cute outfit while being photographed.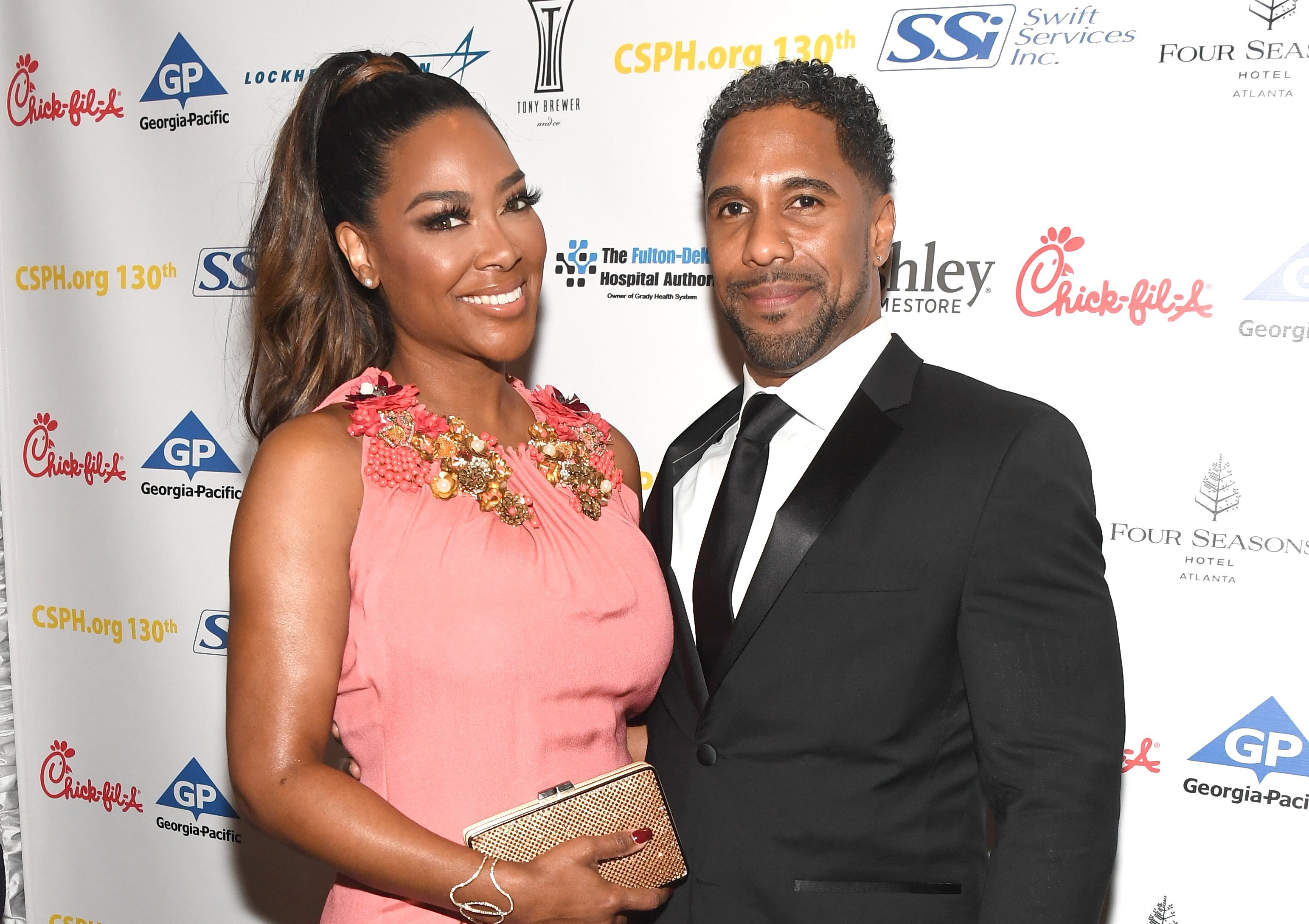 BROOKLYN IS LEARNING
The photo shared on Brooklyn Daly's page showed her in a little flower print dress as she stood in front of a stable that housed a cute pony.
Brooklyn was caught in the moment as she waved a chubby hand at the animal. The caption was written from Daly's perspective with a heart emoji:
"My little pony."
Another post which Kenya Moore shared on her page was heartwarming and the mother-daughter duo were photographed sharing a sweet moment while they played with a giraffe.
Moore dressed in a casual outfit as she rocked a black knee-length dress. Kenya told fans to "reach for new heights" in her caption.
LIVING HER BEST LIFE 
For a while now, Kenya Moore, an original cast member of RHOA, and Brooklyn Daly have been enjoying leisure times together. Now that it is summer, Daly and her mom are getting a good fill of sunshine!
One of her photos on Instagram showed the toddler sunbathing as she laid on a swing, while her skin looked luminous. Moore also keeps basking in motherhood and she showed it on Instagram gushing over Brooklyn.
BABY NO. 2?
Kenya Moore seems to be having a wonderful time being a mom and might just be looking to have a second baby. Despite the rocky moments in her marriage to Marc Daly, the two have had discussions about expanding their family.
Moore said while speaking with Us Weekly about another baby: "But I really feel, more and more, that I do [want to]. Time is ticking, and I want them to be close in age and … it's a sensitive subject." Kenya Moore, a mom-of-one, added that she was considering the option of surrogacy.
A MILESTONE FOR BROOKLYN 
While Kenya Moore gave fans updates on her hair care line, "Kenya Moore Haircare" she excitedly announced that her baby daughter was the new face of the campaign.
Moore also shared that hair products will become available for purchase at Sally Beauty stores and online on Sallybeauty.com.
On Instagram, she shared a candid photo showing her and Daly on her products package while she fawned over the little girl in her caption.