A Look Back at Dennis Rodman's Life and His Most Outrageous Moments
Dennis Rodman made his name known in the NBA as the Chicago Bulls' trickster and controversial player. Here's a glimpse into his life and career.
While ESPN's "The Last Dance" focused on several NBA stars, Dennis Rodman got a glimpse of the spotlight, featuring many of his most famous and infamous headlines. His former teammate, Steve Kerr, said on an episode:
"Dennis was bizarre, but what made it work was Phil and Michael's understanding that to make it work on the court, you had to give him some rope."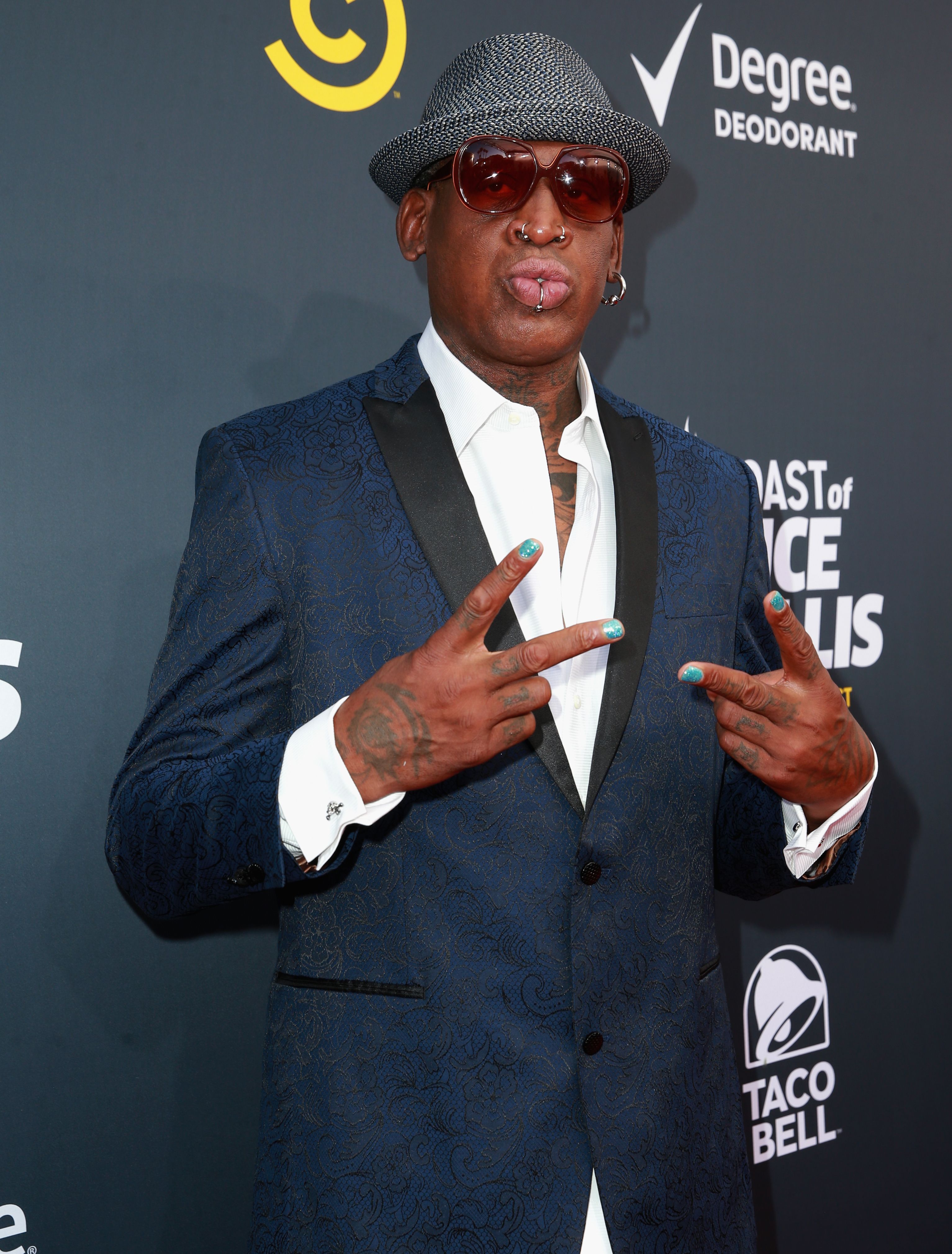 EARLY LIFE
Rodman came from humble beginnings and worked multiple jobs, including a janitor at Dallas-Fort Worth airport, before launching his career as a basketball player.
He grew up surrounded by women - his sisters Debra and Kim, and mother, Shirley. At a young age, the athlete began cross-dressing as a form of self-expression.
After he graduated, Shirley kicked him out of the house with only a trash bag of clothes in his hand. Rodman ended up staying in his friends' backyard couch and worked different jobs on the side to feed himself.
LAUNCHING HIS CAREER
Rodman was drafted by the Detroit Pistons in 1986, and things went uphill for him. However, he never forgot his humble beginnings.
After their divorce, the athlete tied the knot with Carmen Electra but they divorced four months after.
In 1990, the NBA player revealed that he would hand out $100 bills to homeless people in downtown Detroit. "I make millions now. What's $250?" he said.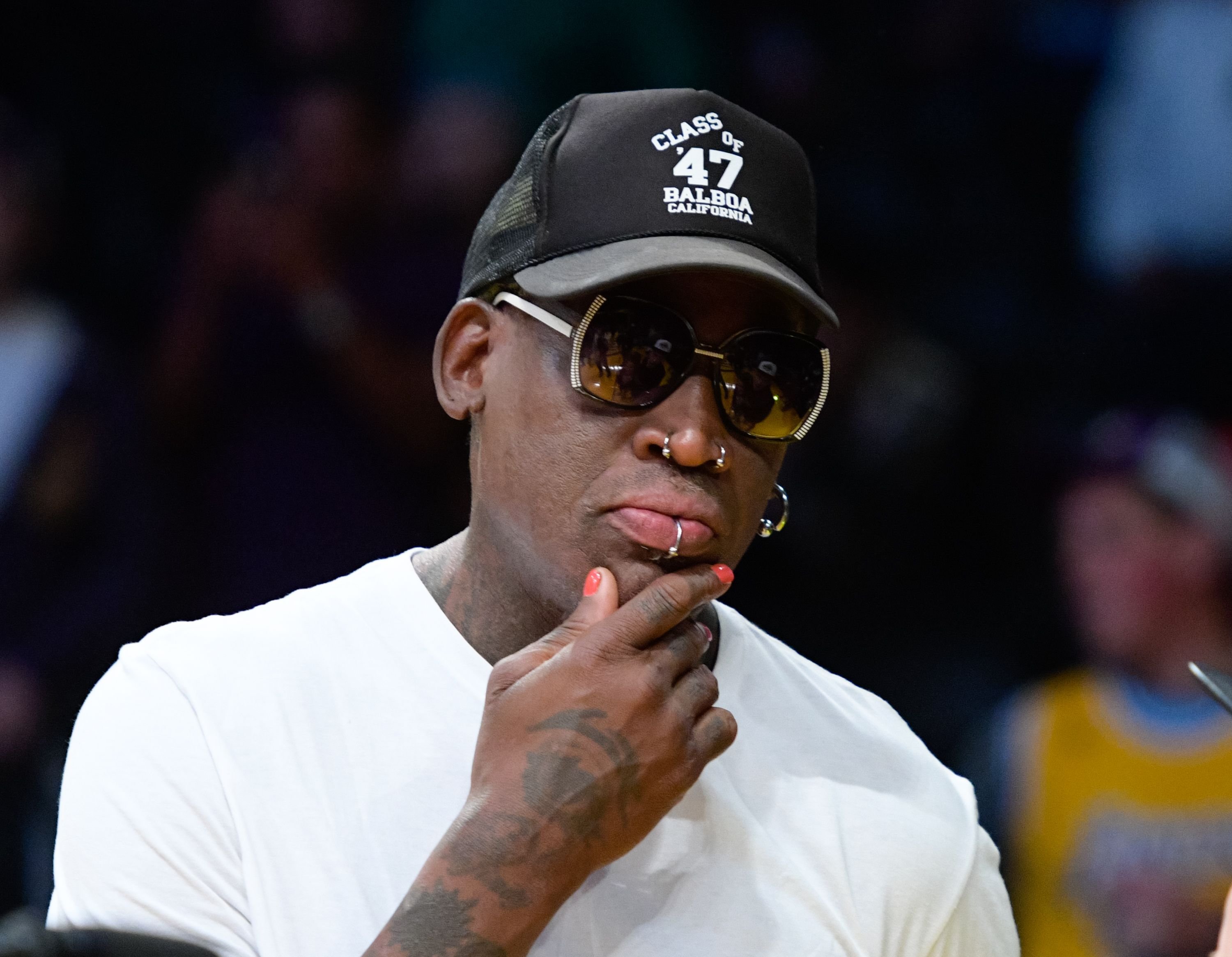 INFAMOUS MOMENTS
Although he had a good heart, Rodman had several notorious moments during his career, including kicking a cameraman in the nuts because of annoyance.
He also hit the headlines for nearly taking his own life outside the Palace of Auburn Hills where his team played.
Rodman sat in his pickup truck, contemplating whether he should end his life as a rifle waited on his lap. He detailed the incident in his book, "Bad As I Wanna Be."
DENNIS' FAMILY
Rodman was married three times, first to Annie Bakes, with whom he had a daughter named Alexis Rodman. After their divorce, the athlete tied the knot with Carmen Electra but they divorced four months after.
In 2003, he found love again and married Michelle Moyer. Together, they had two children: Dennis Jr. and Trinity. But sadly, their relationship ended as well.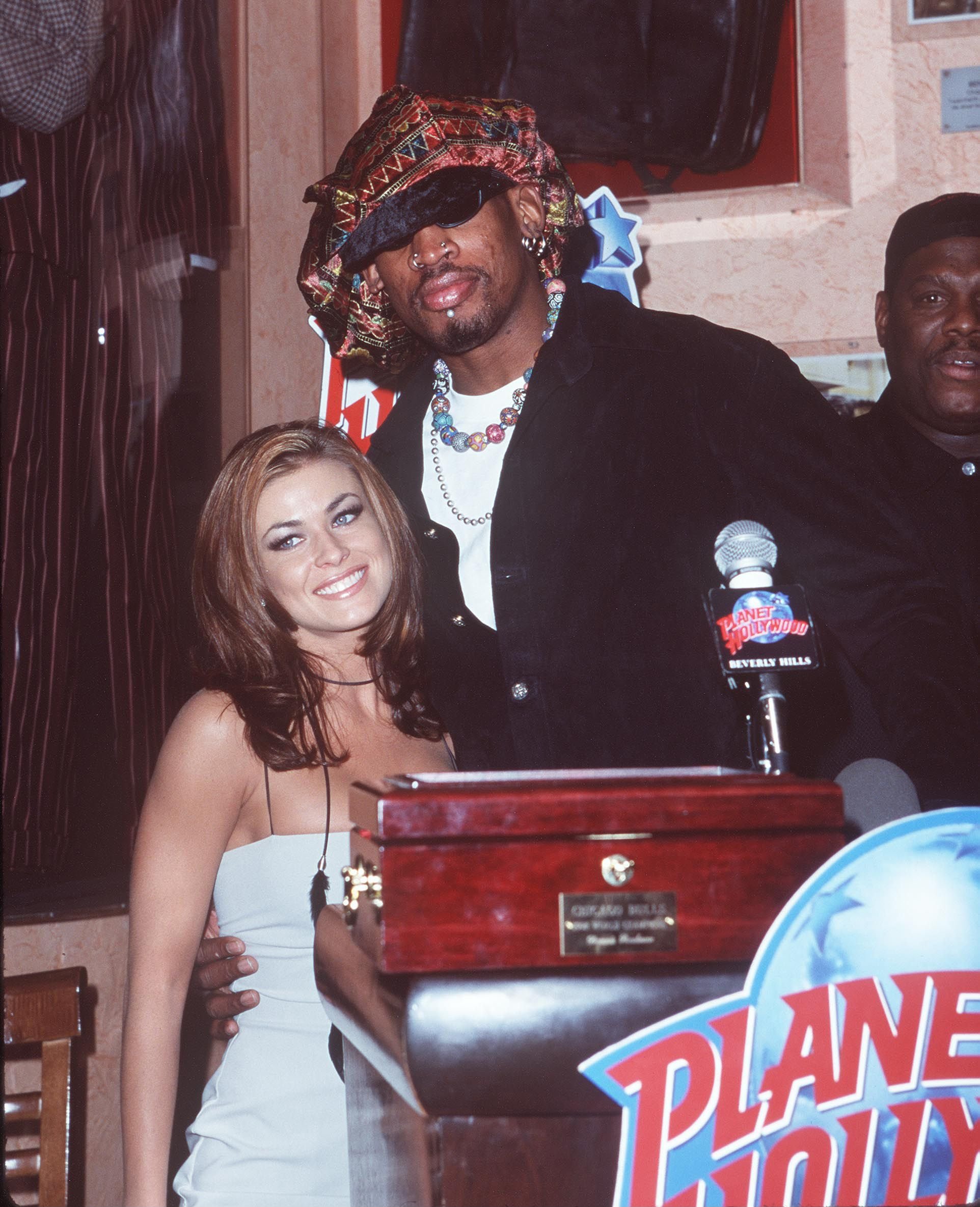 The NBA star's children are now grown up and following in his footsteps as an athlete. Trinity is a soccer player representing the US, and Dennis Jr. is a basketball player for the Washington State Cougars.
The National Suicide Prevention Lifeline is 1-800-273-8255. Other international suicide helplines can be found at befrienders.org.