Chadwick Boseman: Loved Ones and Well-Wishers Share Their Best Memories of Him
More reactions have poured out from family, friends, fans, and well-wishers, following the passing of "Black Panther" actor Chadwick Boseman on August 28. 
The world was stunned on Friday, August 28, with the sad news of the death of actor Chadwick Boseman. The "Black Panther" star died at the age of 43. 
Boseman's death was devastating and unbelievable to many fans. Unknown to many, the actor had been fighting a battle with colon cancer for four years.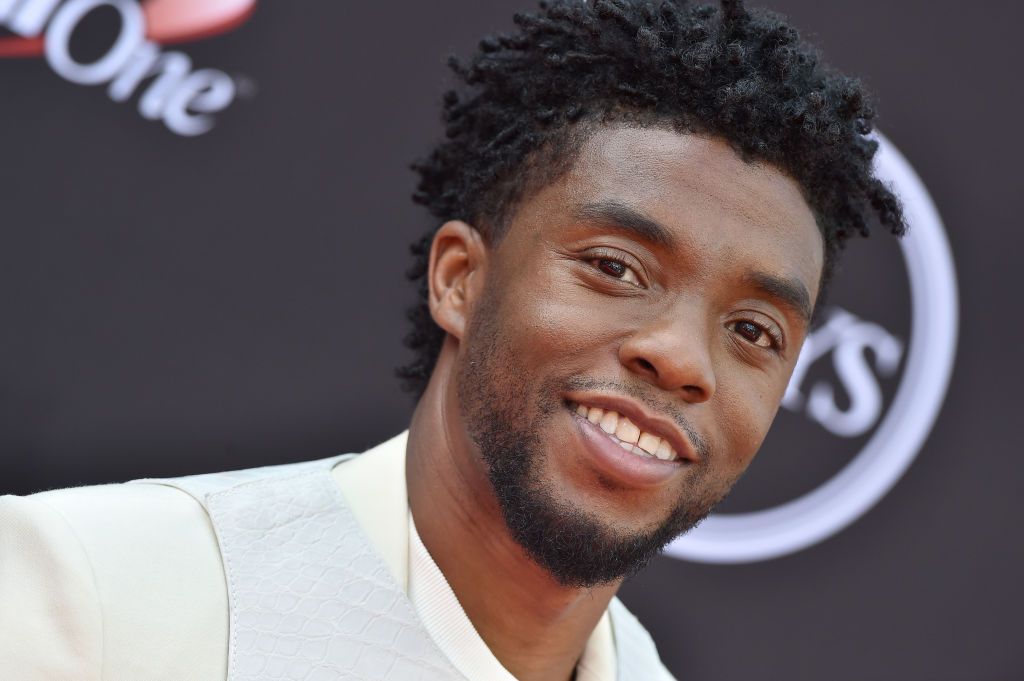 Knowing that he was able to feature in many iconic movies, including "Black Panther," "Avengers: Infinity Wars," "Avengers: End Game," "21 Bridges," etc., while he was sick, was remarkable. 
Since his passing, fans, family, friends, and well-wishers, who were touched by Boseman's inspiring life have filled social media with several tributes and memories. One such person is Dr. Andrew Boozary who tweeted: 
"2020 is robbing the world of superheroes."
Boozary talked about the funds Boseman raised and how he partnered with organizations to provide protective equipment for Black communities hit by COVID-19. 
Actor Josh Gad broke his silence on Twitter to share one of the final text messages Boseman sent to him before his death. Gad said that Boseman knew how precious every moment spent in life was, and added that heaven had received an angel. 
[Denzel] Washington privately helped to pay the tuition fees of Boseman and his Howard University peers for a summer drama program at Oxford University
Breaking my twitter silence to share some beauty. This was one of my final texts from the brilliant & once-in-lifetime talent, @chadwickboseman - take this in & celebrate life. He knew how precious every moment was. Tonight the Heavens received one of its most powerful angels. pic.twitter.com/Hj8Cb1IfZS

— Josh Gad (@joshgad) August 29, 2020
Production designer Hannah Beachler in her tweet said that she saw Boseman daily and he would ask her what magical place she made for him. 
Beachler added that Boseman was an uplifting and caring person who always looked out for others. She prayed that the late actor's family would find solace, knowing he was better. 
I'd see Chad everyday, he'd go out of his way to ask me, w/ a smile "what magical place did you make for me today?" He was always uplifting us, he was our king for that year. When I'd see him at events he'd ask, "They taken care of you Sis?" (1/2)

— Chinchilla 🖤 (@chinchilla1970) August 29, 2020
"The Black Friend" actor Frederick Joseph shared a conversation he had with Boseman where he told the late actor that he had multiple sclerosis. Joseph said Boseman was very concerned, asking him to reach out to him if he needed anything. 
Joseph expressed shock that Boseman was also battling with colon cancer and never mentioned it to him. He described him as a true king and superhero. 
he'd tell me to make sure to get what I was worth. He always looked out for us, always saw us. I'm praying for his family, and hope they find solace in knowing he's in the land of peace, he's home now. Rest In Peace young King, your light will forever shine on us! (2/2)

— Chinchilla 🖤 (@chinchilla1970) August 29, 2020
In his thread, film producer Michael Skolnik recalled the first time he was co-directing his first fiction film and auditioning for a lead male role. At that time, there was so much buzz about Boseman's work. 
Skolnik revealed that with one role left to cast and an offer already made to an actor, he was advised to cast Boseman. Boseman did not get the role but he made a longlasting impact on Skolnik and the rest of the production team. 
Actor Denzel Washington, who produced "Ma Rainey's Black Bottom," one of Boseman's final films set for release on Netflix, also paid a glowing tribute to the late actor. 
The two actors have history, as Washington privately helped to pay the tuition fees of Boseman and his Howard University peers for a summer drama program at Oxford University. 
In his tribute, Washington described Boseman as a gentle soul and brilliant artist, adding that his iconic performances in his short but illustrious career will live forever. 
Though Boseman's death was shocking, to say the least, fans had expressed concerns about his health when he appeared in a video in April showing a dramatic weight loss. 
Most liked Tweet ever.

A tribute fit for a King. #WakandaForever https://t.co/lpyzmnIVoP

— Twitter (@Twitter) August 29, 2020
The actor's death was announced via a tweet on his Twitter page. That tweet has gone on to become the most-liked tweet ever, a fitting tribute for Boseman who is indeed a true king.