How Usher's Ex-wife Grace Harry Found Joy after Their Divorce
Two years after her divorce from music legend Usher, Grace Harry has learned to find joy in her life. In a recent interview, the 51-year-old revealed how she achieved that.
The novel coronavirus pandemic and the resulting lifestyle change hit everyone differently. To singer Usher's ex-wife, Grace Harry, it was an opportunity to find joy amid deep sorrow.
The self-proclaimed joy activist is open to sharing her journey of self-discovery. During an interview with Coveteur, the 51-year-old got candid about how the quarantine helped her to come to terms with certain misgivings.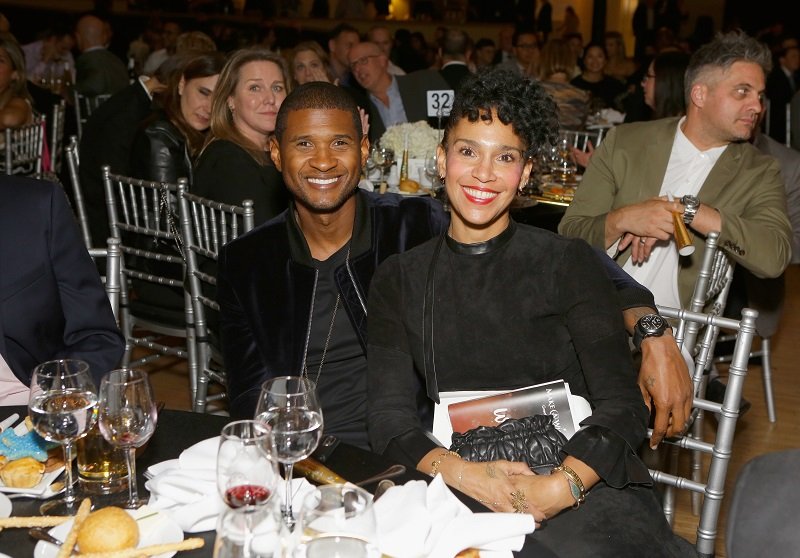 In addition to resolving her unhappiness, the lockdown helped Harry gather a deep understanding of herself and what she would rather do with her life.
She also explained how some bizarre societal-imposed standards and definitions of right and wrong were a major hindrance in living for oneself.
According to the mother-of-two, deciding not to be inhibited by those restrictions was an essential step in finding joy and true happiness. She explained:
"Nobody is teaching us a daily connection of a toolbox that leads us to joy. It starts with a relationship with you and you."
Going further, Harry disclosed her intentions to lead a "revolution of joy." This, she believed would help people find the truth and understand that joy was a birthright.
Harry's journey to this new liberating chapter began years back, shortly after her divorce from ex-husband Usher. The two divorced in 2018 after spending three years together.
They revealed their intention to remain connected while nurturing their shared love and friendship.
During their years together, Harry served as Usher's manager which led many to believe Usher's divorce filing may threaten their professional relationship.
Harry and Usher announced the impending split in a joint statement before their divorce, calling it a mutual decision.
However, they revealed their intention to remain connected while nurturing their shared love and friendship, saying:
"We remain deeply connected, loving friends who will continue supporting each other through the next phases of our lives."
Their divorce came months after the musician came under fire for spreading the herpes virus to three people without their knowledge.
Usher faced three different lawsuits from two women and a man who claimed to have had sexual encounters with the singer years ago.
The clients, who kept their identities hidden at the time, accused the singer of passing the virus on to them during their sexual charades.
Harry stood by her husband through the lawsuits and resulting scandals. As a result, many believed their marriage would survive for years to come. Therefore, their 2018 split came as a shock to the public. 
Although the fate of their love and friendship two years later is debatable, they are clearly making the most of their next phases.