Meghan McCain Pens Touching Tribute to Dad John on What Would've Been His 84th Birthday
Meghan McCain remembers her Dad John McCain with a heartwarming tribute via an Instagram post on what would have been his 84th birthday.
Meghan McCain, the daughter of the late US Senator, John Sidney McCain III, posted a picture on Instagram wishing her Dad a happy birthday as a tribute to his 84th birthday.
In the photo, she is seen wearing a camo shirt while leaning against his chest while he holds her tenderly, wearing a black navy cap and a blue t-shirt.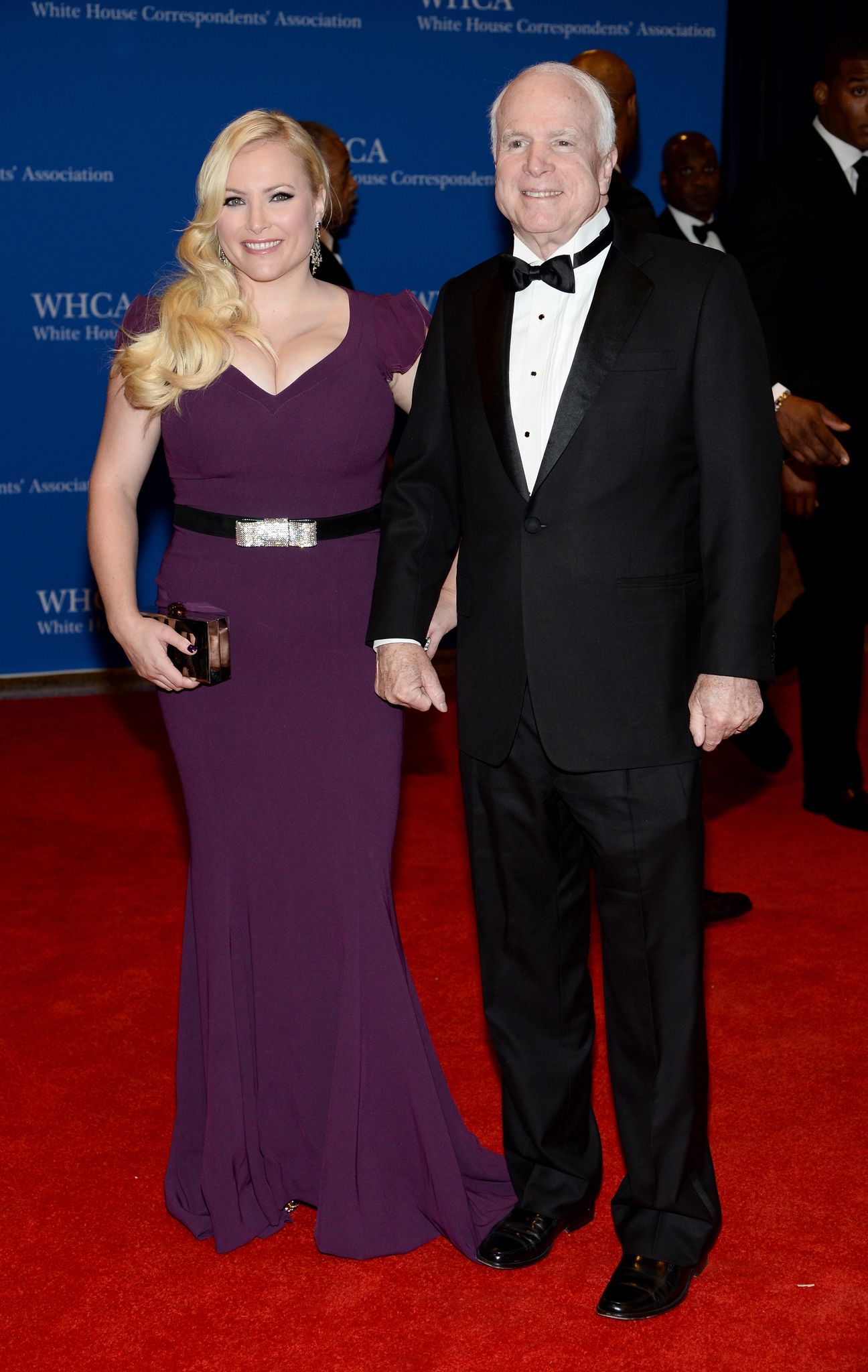 Meghan's father was diagnosed with an aggressive form of cancer in July 2017 and passed away in August 2018. He fought with stage 4 glioblastoma, a rare type of brain cancer for a whole year.
[Meghan McCain] further apologized for not sharing photos of her baby bump due to the things written about her in the press.
Meghan was not the only family member to observed the second anniversary of her dad's death as her mother, Cindy McCain also shared a touching tribute to her husband in what would have been their 40th wedding anniversary.
The TV personality who is pregnant with her first child with her husband, Ben Domenech also shared a picture of herself and her father on a bench during the time of his early diagnosis.
After previously suffering a miscarriage, the blogger announced her pregnancy eight months after. However, she has assured everyone that she will be back to resume her co-hosting duties on 'The View' after the birth of her baby. 
She further apologized for not sharing photos of her baby bump due to the things written about her in the press. She also admitted that this as the reason for her and her child's privacy and went ahead to appreciate the people that understand and support her decision.
The late politician had 7 children– Doug, Andrew, Sidney, Meghan, Jack, James, Bridget– in almost 4 decades. Although John was a very popular politician, his family was impressively out of the spotlight. 
The exceptions were his wife, Cindy who stood beside him during his political career and daughter, Meghan who became a political commentator
Cindy McCain has continued to fight for her husband's legacy and honor his legacy in the simplest way she can. Last year, she chaired Washington's McCain Institute for International Leadership among other things.
She also acquired a new house, just near her childhood home a few months after her husband's death. This new home has marked a merge of her past and future in the latest chapter of her life without her husband, John.