Meghan McCain Remembers Dad John McCain by Recreating Throwback Photo While Visiting Arizona
"The View's" co-host Meghan McCain hasn't been back to Arizona since 2018 after her father, John McCain's death. However, the television personality recently went back and paid tribute to him.
Meghan recently took to her Instagram account to share a recreation on an old photo that featured her late father. In her current image, the television host could be seen sitting on a bench in Cornville, Arizona.
Next to her, Meghan, 35, had the American flag perched next to the vacant spot. The star could be seen staring out at the mountainous scenery.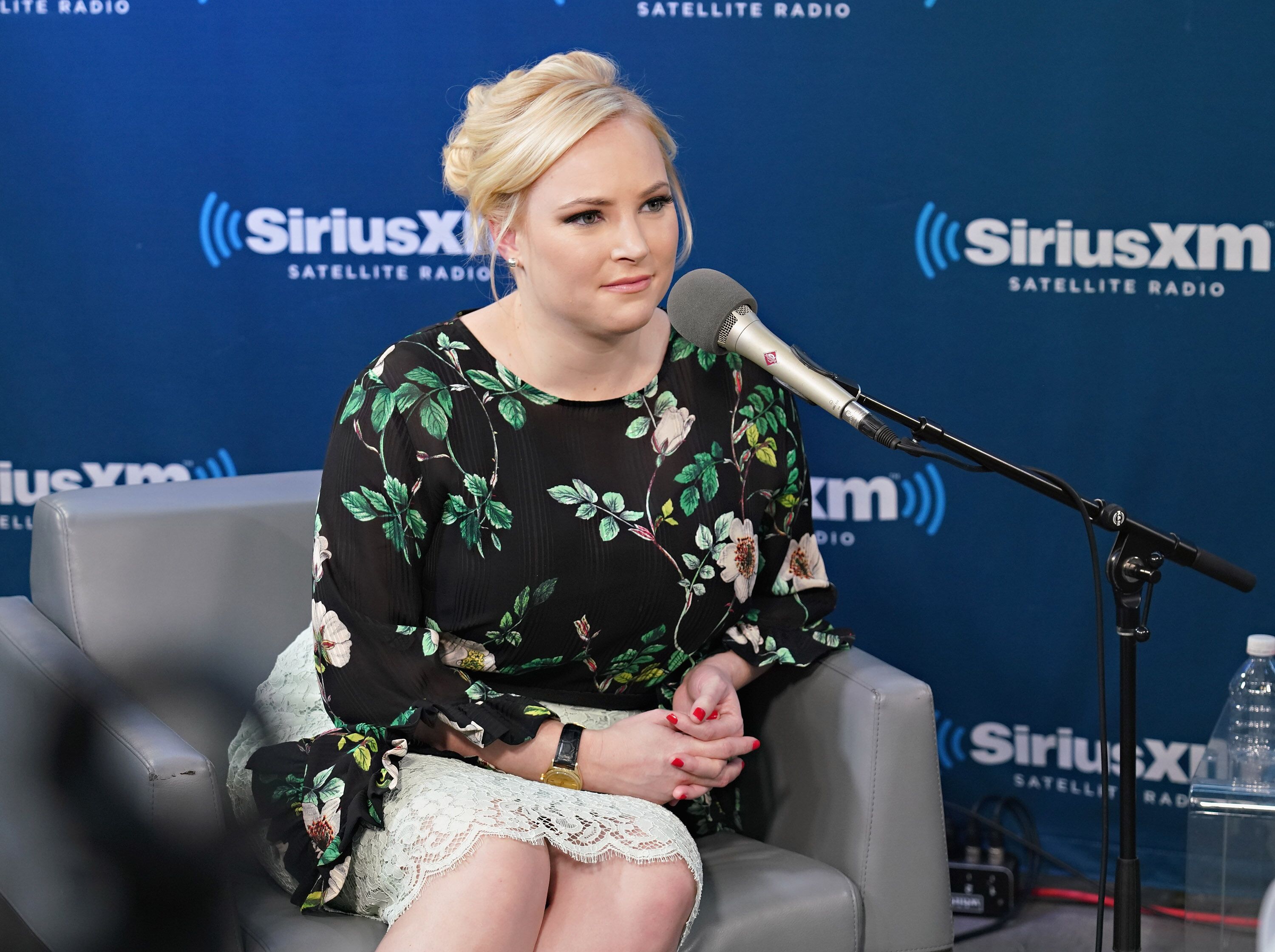 Meghan posts remake pic of hiking trip with dad
She captioned the post simply writing: "512 days." Her caption signified the number of days that had passed by since her father's death.
The photo she posted was a remake of a throwback image that featured her sitting on the bench alongside her father. The pair was taking a break to look at the view before them while taking a hike.
John was 81-years-old when he passed away in August 2018 after suffering from a brain tumor.
Why Meghan visited Arizona
It's believed the star flew out of New York immediately after recording last Friday's "The View" episode. The same episode also saw fellow panelist and friend Abby Huntsman depart from her hosting duties permanently.
Meghan joined "The View" as one of its hosts in 2017. Her trip to Arizona was to allow her to have "some much-needed family time."
Television host takes time to reboot
A source shared how the host knew how "difficult" going back to the state would be for her. However, the star went to visit after having a stressful week.
The insider revealed that Meghan went away to avoid the media's scrutiny and "remind herself of the people she represents on TV every day."​ Meghan has been quite open about her grieving process.
Being open about her grief
Besides noting the days that have gone by since her father passed on, the television personality regularly opens up about how she's dealing with her grief. She also celebrates each holiday and birthday by posting about him.