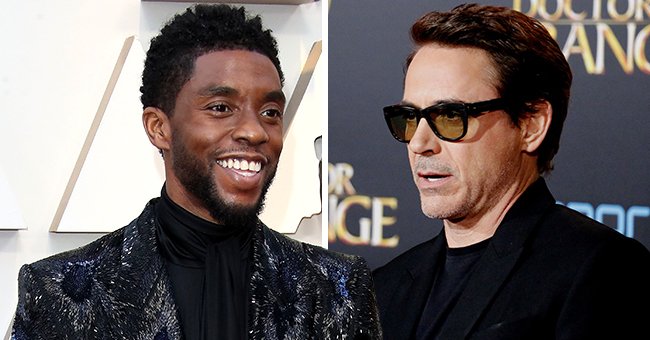 Shutterstock. | Getty Images
Here's How Robert Downey Jr Will Remember His Marvel Co-star Chadwick Boseman
Following the death of Chadwick Boseman a few days ago, ABC put together a special in his honour, and his co-star in the Marvel Universe, Robert Downey Jr., shared a touching few words, among others.
On August 30, ABC paid tribute to Chadwick Boseman by airing "Black Panther" on television, followed by a 20/20 special they called "Chadwick Boseman: A Tribute For A King."
The network put the special together in a short amount of time. News of Boseman's death broke on Friday evening, and it marked the end of a four-year-long battle with colon cancer.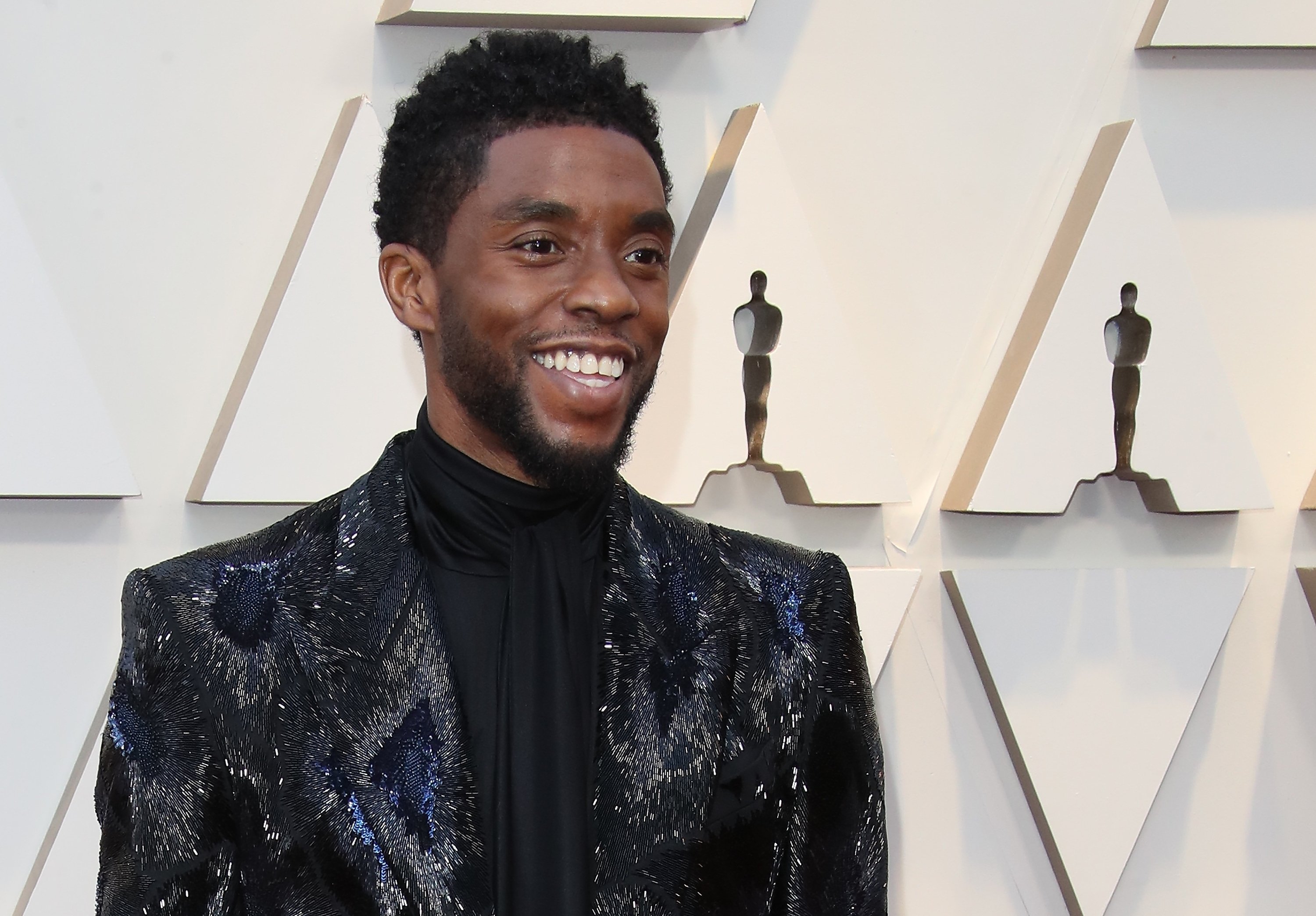 Chadwick Boseman attends the 91st Annual Academy Awards on February 24, 2019, in Hollywood, California. | Source: Getty Images.
BOSEMAN IMPRESSED WITH HIS ACTING
Remarkably, Boseman delivered some of his most memorable performances in between treatments for cancer - a diagnosis he kept private. The 43-year-old brought an unmistakable quality to his roles as James Brown, Jackie Robinson, Thurgood Marshall, and most recently, as Wakanda King T'Challa in "Black Panther."
At awe, but also mourning due to the loss of great acting talent, Robert Downey Jr. shared his impression of Boseman in the special ABC had put together.
ROBERT DOWNEY JR. PAID TRIBUTE
Despite the fame that came with being a part of the Marvel Universe, it didn't change the real-life person in Boseman, as Downey Jr. recalled:
"Just the way he walked on set… he was having this immense success, in a strata of his own, humble hardworking, always smile on his face."
Downey added that Boseman's death left a "void," not just in his life, but also as an actor. "Black Panther" became a huge success story from the Marvel Universe, and Downey called it a movie that "levelled the playing field."
WHO ELSE APPEARED ON THE SPECIAL?
A slew of Boseman's former "Avengers" co-stars made sure to have their testimony ready in time for the special and included touching words from Winston Duke, Jeremy Renner, Don Cheadle, Scarlett Johannson, Mark Ruffalo, Forest Whitaker, Paul Rudd, and Elizabeth Olsen.
In addition to the actors, "Avengers" director Russo and chief in charge over at Marvel, Kevin Feige, also paid tribute to the late actor. Disney's Bob Iger also shared why he thought Boseman was so special before celebs Whoopi Goldberg and Oprah Winfrey also had a few words to add.
The tragic news caused fans and celebrities alike to pay tribute to Boseman on social media. One of the legends in the entertainment industry, Denzel Washington, shared a picture of the late actor and touching words as he wrote:
"Hard to imagine the quiet pain and struggle you went thru all these years, yet still you shined and motivated us all. Live like a Superhero die like a Legend."
Fans of Chadwick Boseman took the news hard, and they didn't hesitate in sharing their devastation on social media.
While many agreed that Boseman will never be forgotten even though he left this world to soon, others felt that the world would never be the same after it lost a real-life superhero.
Please fill in your e-mail so we can share with you our top stories!