Prince Harry Talks about Playing Rugby with His 1-Year-Old Son Archie outside Their New Home
Prince Harry showed his support to the Rugby Football League its 125th anniversary. While praising the Rugby family, he opened up about bonding with his 1-year-old son over Rugby in their new home.
Archie may be only one, but he already has a favorite sport! During a video chat over the weekend, the Duke of Sussex, Prince Harry, disclosed Rugby's place in his relationship with his one-year-old son.
The video link, done in honor of the Rugby games 125th anniversary, featured Prince Harry, Leeds Rhinos, Jamie Jones-Buchanan, and Jamie's son, Kurgan.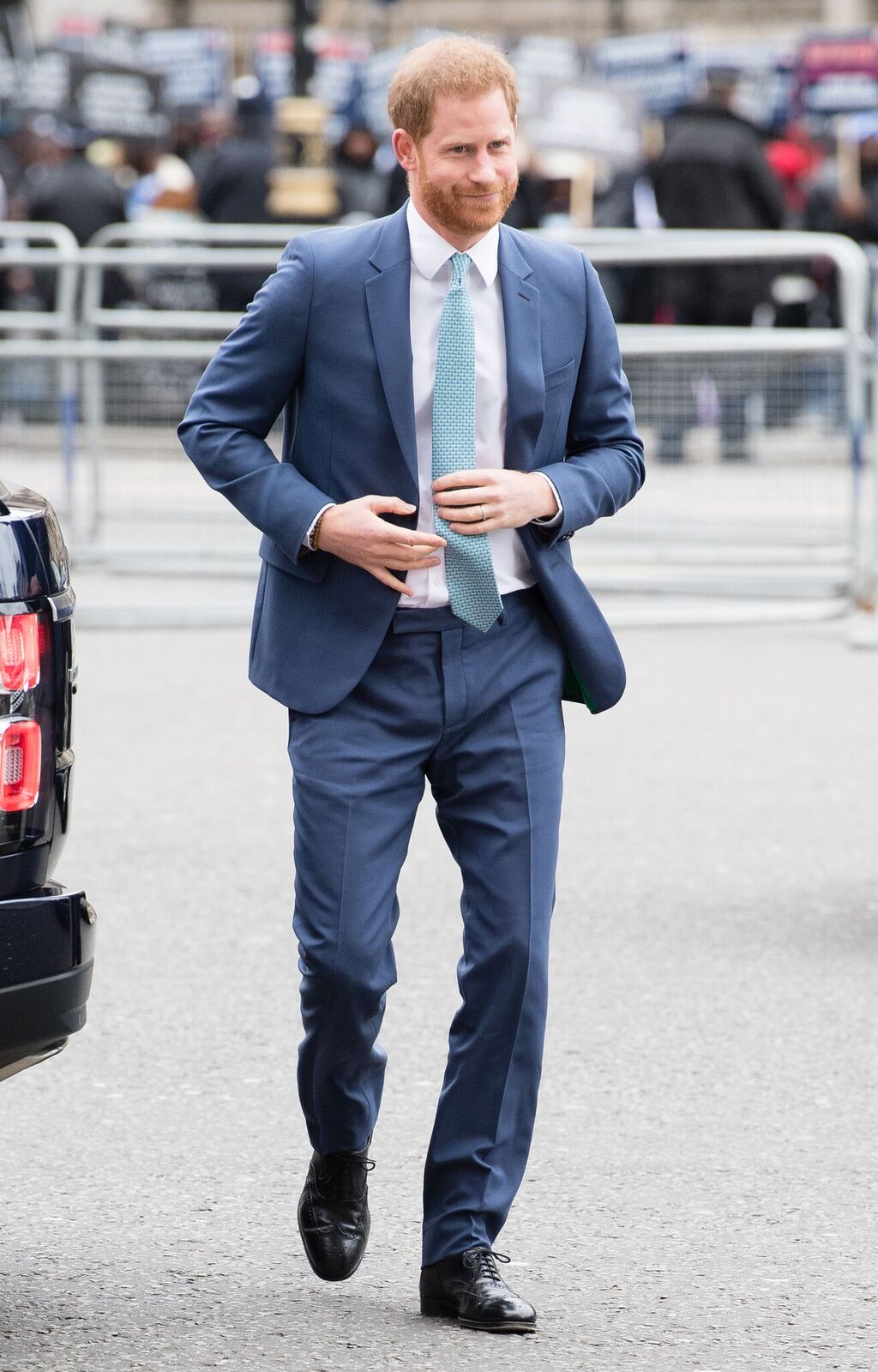 The female Super League champions Gemma Walsh and Emily Rudge also participated. Fionna Everson, Jordan Robinson of Newcastle Thunder, and Academy player Alex Donaghy joined the Saturday virtual meeting.
During the conversation, he introduced his special guest, Ellery Hanley, known to many as the greatest Rugby player of all time.
Harry commended the players for their resilience through the novel coronavirus pandemic. He went on to encourage the participants to uphold their community values. 
Going further, he stressed the importance of the game in bringing families together. The duke also spoke to the group about his love for Rugby and how he planned to pass it on to his son. But firstly, he noted, he needed to acquire a few mini Rugby balls for his little prince. He explained:
"What I need is a few mini rugby balls that I can then get Archie involved with the game... I need to get him playing some Rugby League."
Prince Harry Celebrates Rugby League's 125th Birthday with Special Virtual Quiz​ https://t.co/uJcBElIFCt

— People (@people) August 29, 2020
Prince Harry, who shares one-year-old Archie with his wife of two years, Meghan Markle, also disclosed their special nick for Archie.
In response to Ellery's question about how his family was faring since their move to America, the Duke explained how their responsibility to their "little man" was the top priority.
Work and everything else came after that, he added. As part of their duty to Archie as parents, the couple ensured they gave him a chance to lead a normal life.
The royal pair finally found peace and fulfillment in their new Santa Barbara home.
Stepping down from royal duties in January, a brief move to Canada, and eventually settling into their permanent home in Santa Barbara was in a bid to provide a kid-friendly environment for the little man.
Thankfully, the royal pair finally found peace and fulfillment in their new Santa Barbara home. Sources confirmed the serenity was exactly what they were after all along. A source revealed:
"They were craving a smaller community and a slower pace...Santa Barbara offers an ideal lifestyle they are looking forward to."
It can be recalled that Prince Harry and Meghan Markle left Tyler Perry's Mansion in Los Angeles for Santa Barbara in July.
Their new family home, located in the peaceful Montecito community, came with a little play area for Prince Archie. The couple hopes the play area would be an important step in ensuring a normal life for their son.
Remarkably, the Montecito community was also home to a number of celebrities, including Oprah Winfrey, Rob Lowe, and Ellen DeGeneres.
With the media's interest in these notable figures, one can't help but wonder how normal their lives would be with the press hovering around for a little sneak-peak.