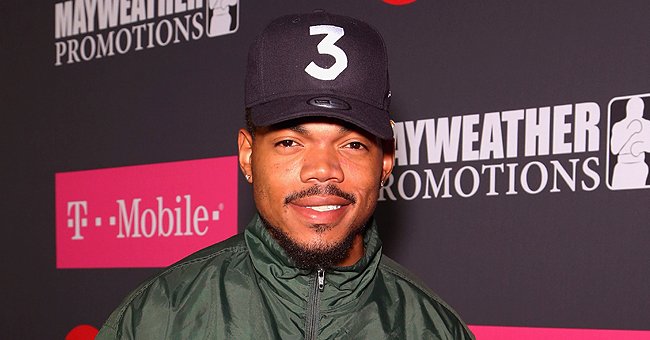 Getty Images
Chance the Rapper Celebrates Daughter Marli's 1st Birthday with a Heart-Melting Instagram Post
Chance the Rapper is a proud father and on the birthday of his last child, he revealed how much he has learned about fatherhood while wishing her a happy birthday.
Being a parent changes one's perspective on life. It allows one to rethink priorities and adjust certain things to enable them to make the best decisions for themselves and their wards.
Chance the Rapper recently celebrated his daughter, Marli's first birthday by sharing an adorable picture of the toddler who looked excited.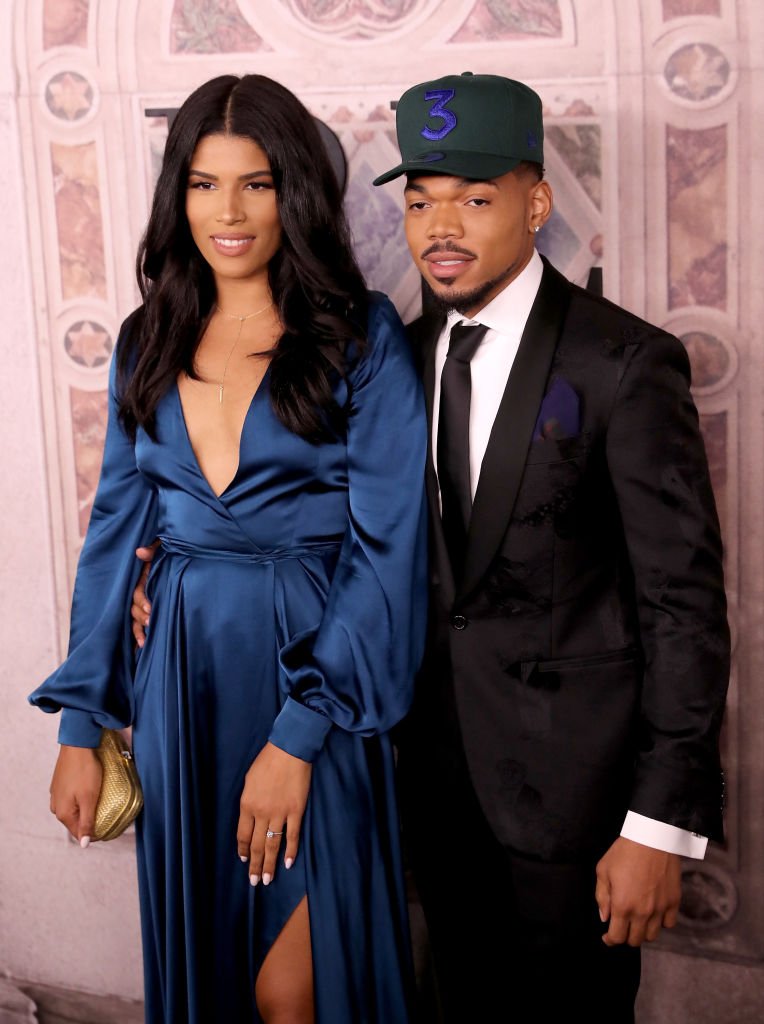 Kirsten Corley and Chance the Rapper attend the Ralph Lauren fashion show during New York Fashion Week at Bethesda Terrace on September 7, 2018. | Photo: Getty Images
Taking to Instagram, Chance posted a picture of Marli wearing a white flower-patterned onesie while smiling and looking excitedly at the camera.
The birthday girl who looks a lot like her father was seated on a mattress and had some dolls surrounding her. Marli looked adorable as her hair was packed into two high ponytails. Captioning the image, Chance said:
"Happy first birthday, my forever daughter. I have learned so so much about fatherhood from YOU, miss Marli Grace."
He added that thanks to Marli's birth, he now clearly sees the limitations of what he owed to this world versus what he owed to the family that has kept him grounded.
The rapper concluded his caption by showering prayers on Marli while assuring her that he was going to be there for her every step of the way.
According to Chance, having two children is way harder than having one.
Chance's birthday post soon garnered many likes and comments from followers and lovers of his family. Many took the opportunity to wish Marli a wonderful birthday. Someone said:
"So sweet. Kensli and Marli look so much alike, the perfect blend of their parents."
Chance welcomed his first daughter Kensli on September 20, 2015. For him, the birth of Kensli forced him to take a critical look at his life and make necessary adjustments to his priorities.
He and his wife Kristen Corley welcomed their second child, Marli on August 29, 2019. According to Chance, having two children is way harder than having one.
While it might be fun and games sometimes, there are some days he would prefer changing dirty diapers to waking up in the night.
Aside from being a father, Chance enjoys the opportunity to impact and make a change in others' lives. Born to Ken and Lisa Bennet, his love for social activism comes from everything he has learned from his parents and grandparents.
While juggling a music career, social activism, and being a father is a lot of work, Chance does it with the uttermost grace as he is most grateful for his family.
Please fill in your e-mail so we can share with you our top stories!