Vanessa and Kobe Bryant's Daughter Capri Dances in a Cute Pink Outfit
Vanessa and late Kobe Bryant's adorable 14-month-old daughter Capri shares sweet smiles with her mother as they both show off her dancing skills.
Vanessa Bryant recently took to Instagram to show off her youngest daughter, Capri dancing, and let fans know that she loves it through her caption.
In a screenshot from the post, 14-month-old Capri was sitting on her mother's lap and appeared to be fascinated by something behind the camera. Her lovely curls fall all around her sweet face, and she is dressed in cute pink pajamas.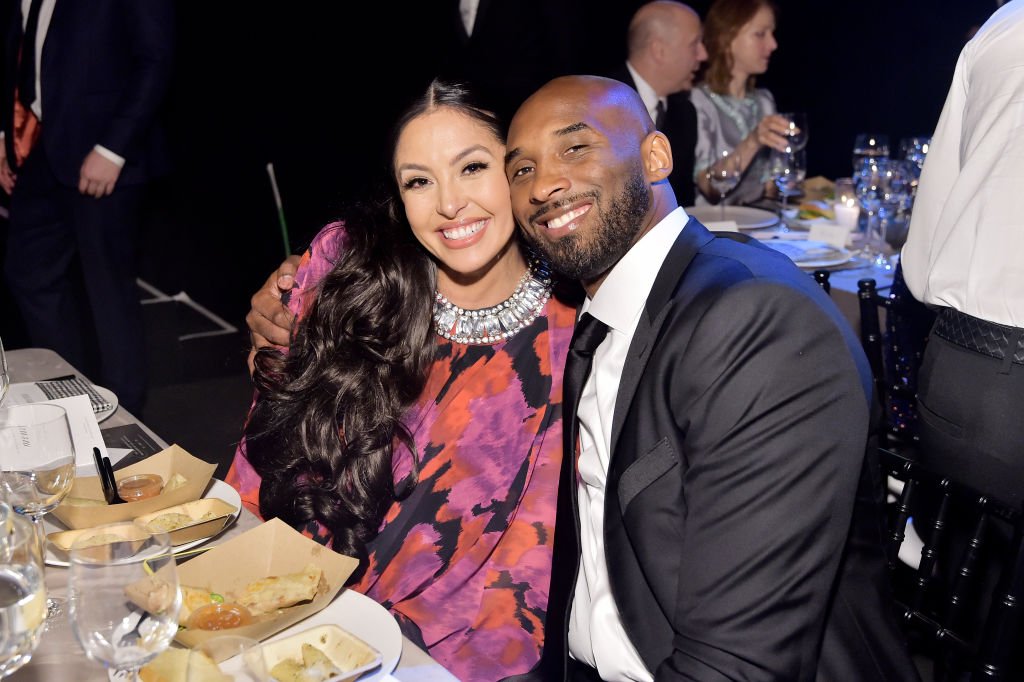 A second screenshot revealed excitement in the mother and child with Vanessa smiling as she grabbed hold of Capri's left arm. Baby Capri glowed with joy and laughter, and her mother's squinty-eyed grin showed how proud she was of her daughter's skills.
[Vanessa] marked her 38th birthday and received a heart-warming card in which [Natalia] noted that her mother was the strongest person she knew.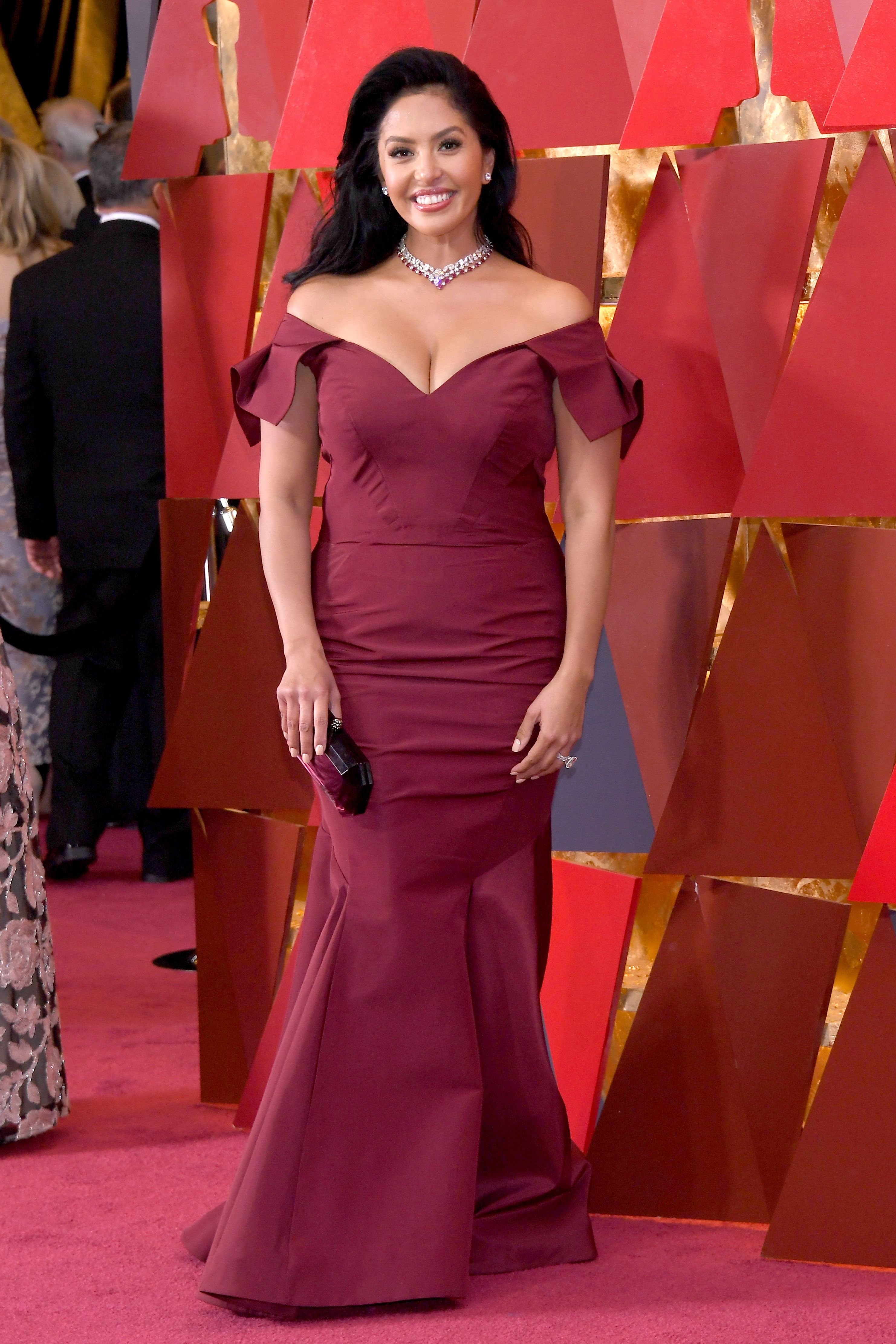 Vanessa has been known to gush about how much her youngest daughter reminds her of her late husband, Kobe Bryant, and what they have in common. She recently shared a snapshot of Capri walking around the house dressed in a beautiful purple outfit.
With the shot which was captured from behind, the loving mother pointed out that her daughter has that same leg/calve bend that her NBA star dad was known for.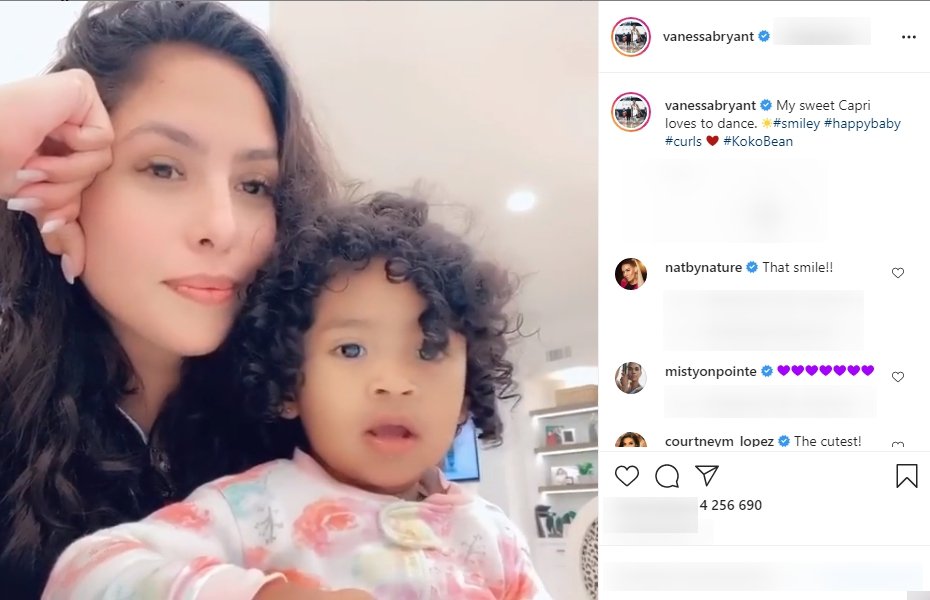 Also, during Capri's first birthday celebration in June, Vanessa revealed in a touching birthday post that her little princess was named after her daddy, explaining that Capri's middle name is "Kobe" and that she is also fondly called "Koko-Bean" after her daddy.
The sweet celebration included photos of the family all sporting pink outfits and another of the celebrant in her adorable princess gown, sitting in front of her pretty Disney castle cake.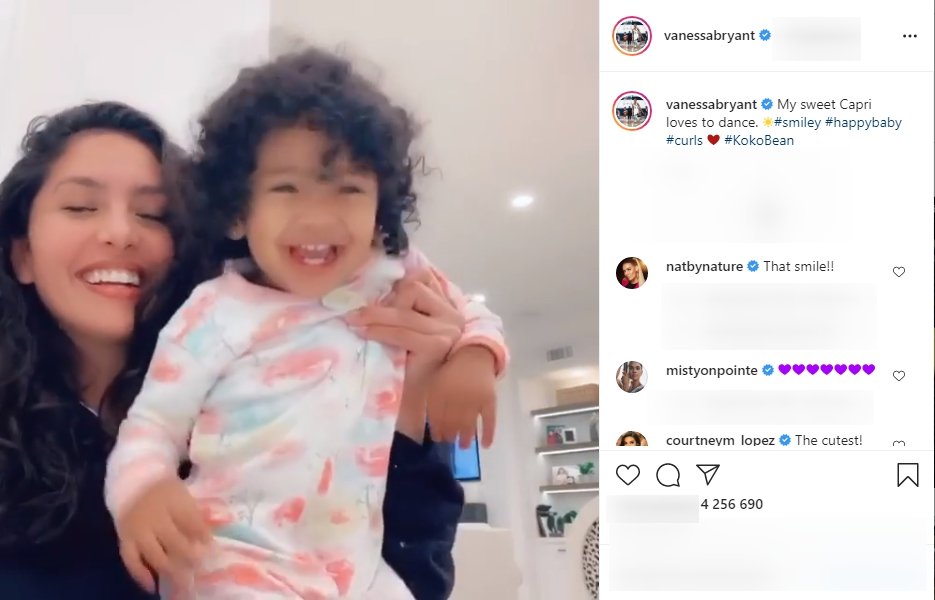 There was also a snap of Capri driving around in a cute pink toy car that she got for her birthday. Vanessa noted that Capri was leaning to the left which reminded her of how Kobe would often lean to the left when he was driving.
Since the painful loss of her husband and daughter, Gianna in a tragic helicopter crash at the beginning of the year, Vanessa has celebrated several important milestones with her lovely family.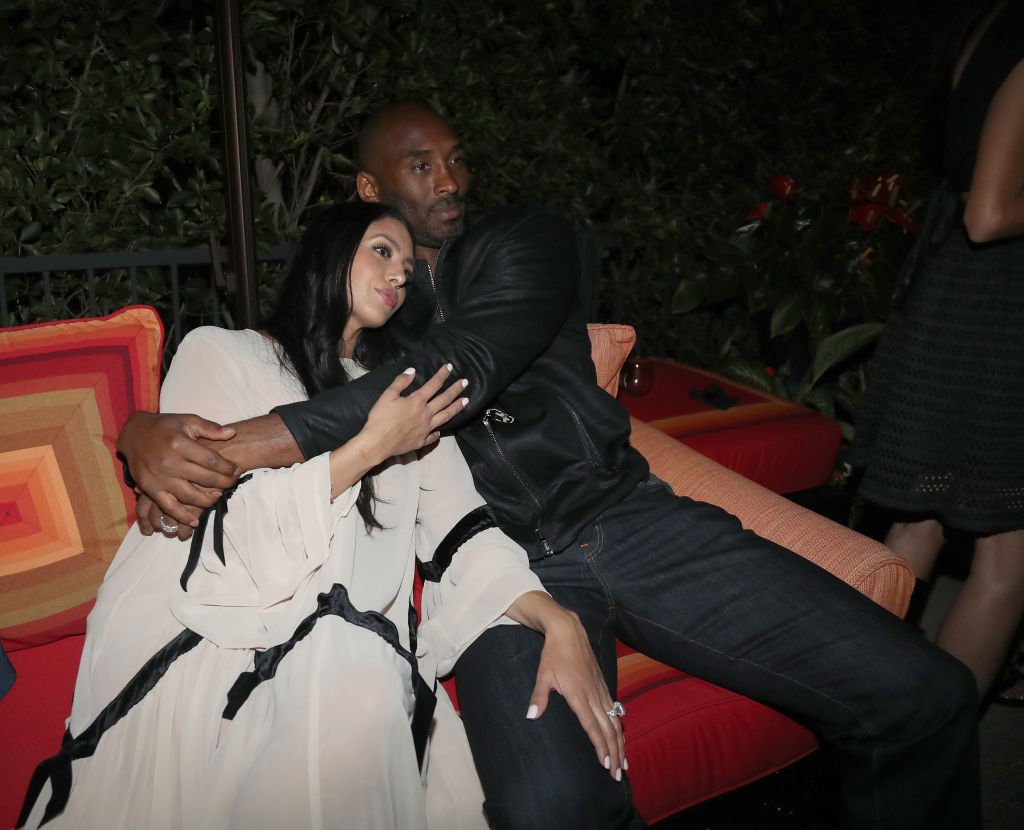 The doting mother-of-four had taken to social media to honor her late daughter, Gigi in May, on what would have been her 14th birthday.
Along with this on May 5, the proud mother marked her 38th birthday and received a heart-warming card in which her eldest daughter Natalia lovingly noted that her mother was the strongest person she knew.
Following Vanessa's recent tribute to her late husband on what would have been his 42nd birthday, Ciara took to social media to gush about the strength and resilience of the "Mamba Queen".
Along with a sweet selfie shared with Vanessa and her younger kids, Bianka Bella, 3, and Capri, 1, Ciara praised her friend through her caption, expressing her admiration and also sending her love.