See Jennifer Hudson, Snoop Dogg and Viola Davis' Touching Tributes to Late Chadwick Boseman
Jennifer Hudson, Snoop Dogg, Viola Davis, friends, colleagues, and admirers all paid tribute to the legendary Chadwick Boseman.
Many co-stars, friends and fans have all taken to their social media pages to share their tributes to Chadwick Boseman. While some seemed short of words, others had many tales to tell about the life and work of the late "Black Panther" star.
American actress and songwriter, Jennifer Hudson shared her thoughts by posting an all smiles picture of herself and Chadwick, paying her respects to the late actor with heartwarming words as she bid him farewell.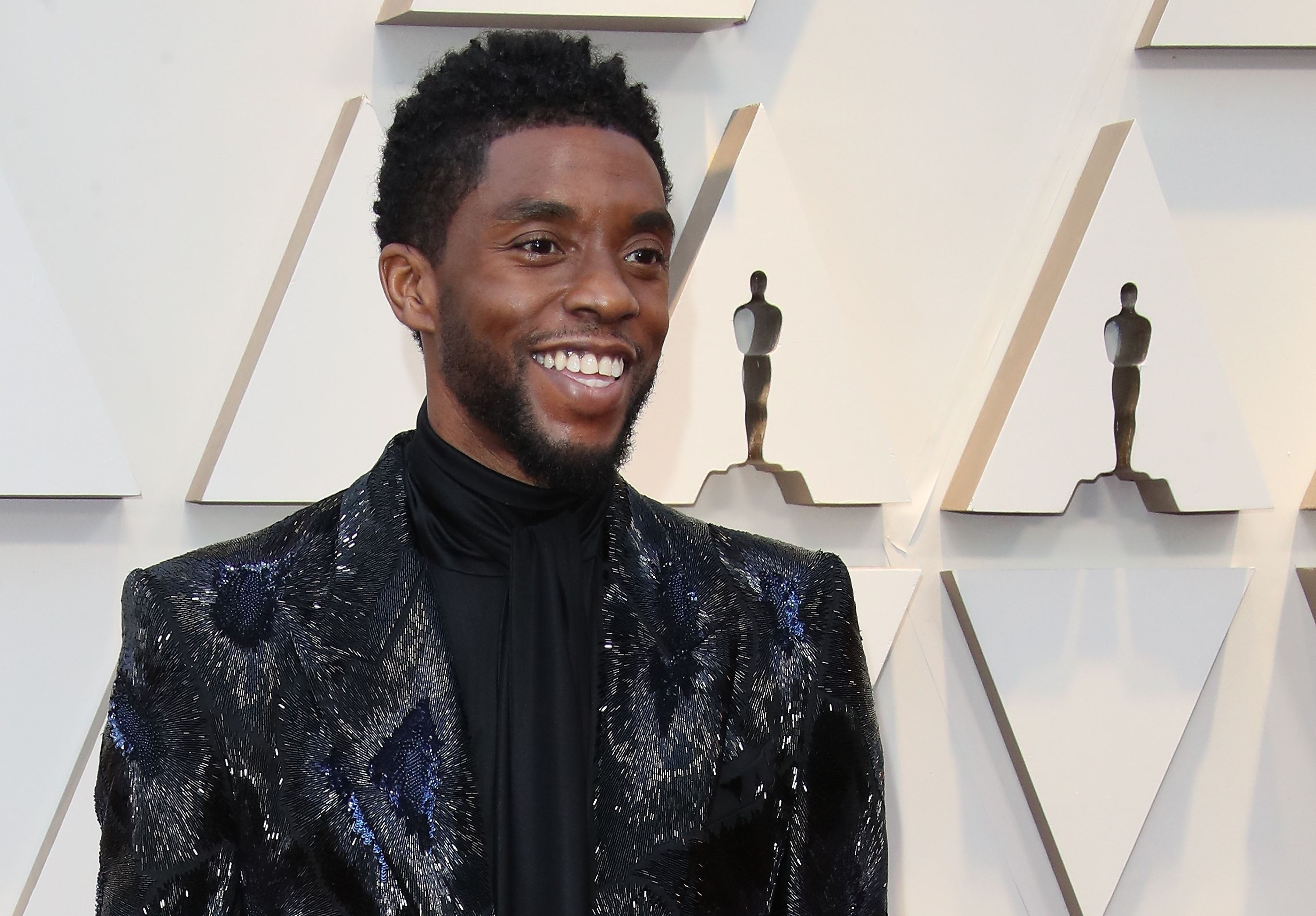 In the world of Hip-Hop, rap artist, Snoop Dogg also shared a beautiful picture of the late actor on his Instagram as a tribute with a short caption that simply read "thank you."
[Viola Davis] complimented her post and tribute with a 1932 poem of Mary Elizabeth Frye titled "Do Not Stand at My Grave."
Co-star and friend Viola Davis posted a picture of herself and Boseman in fancy cocktail outfits taken at the 2016 NAACP Awards with matching smiles on their faces.
Davis also tweeted a picture of another child shedding tears as he paid his final respects to the "king of Wakanda." She accompanied the photo with words from the 1932 poem of Mary Elizabeth Frye titled "Do Not Stand at My Grave" writing;
"The power of legacy is that you become immortal. Thinking about you today Chadwick and all you left. You did so good!."
This is a crushing blow.

— Jordan Peele (@JordanPeele) August 29, 2020
Reports say the late actor starred alongside Davis when he played the character Levee in Netflix's "Ma Rainey's Black Bottom" which happened to be Boseman's last movie appearance before his passing.
The talented 43-year-old actor who passed on Friday, August 28 battled with colon cancer for four years, according to statements released on his social media account.
May god bless you and carry you home @chadwickboseman. We lost one of the greats today. His legacy will live on forever in his beloved films and in the heart of everyone who loved him. pic.twitter.com/uKFuWUOaHX

— Reese Witherspoon (@ReeseW) August 29, 2020
All his colleagues, friends, and admirers expressed their shock and sadness as they paid respect in memory of the great man he was. Amongst the first to react to the news of his passing was director Jordan Peele who expressed how sad he felt.
Angela Bassett, Brie Larson, Chris Evans, Chris Pratt, Robert Downey Jr., Mark Ruffalo, and other Marvel co-stars also paid their respects to their "Wakanda King" on their pages with pictures and touching words.
Joey King, Kerry Washington, Denzel Washington, Kate Hudson, Issa Rae, Ashton Kutcher, Ice Cube, Mandy Moore, Mariah Carey, Reese Witherspoon, Sterling K. Brown, and many others also paid their respects to the hero on social media.
On Sunday, Boseman's "Avengers" co-star, Mark Ruffalo shared another tribute to his fellow Avenger. The father-of-three posted videos of children mourning the "Black Panther" icon with their action figures, as they crossed their arms to honor their hero. He captioned his tweets with:
 "This is his power and impact on the next generation. #ChadwickForever."
Tonight, ABC will celebrate the legacy of Chadwick Boseman with a special presentation of Marvel Studios' Black Panther followed by the ABC News Special: Chadwick Boseman - A Tribute for a King. It all starts tonight at 8|7c on ABC. pic.twitter.com/Ls3kxOqnPd

— ABC (@ABCNetwork) August 30, 2020
Yesterday, following the commercial-free network premiere of "Black Panther," ABC aired a lifetime tribute special titled "A Tribute For A King" in honor of the late icon, with Robin Roberts hosting it.