Daily Joke: A Bus Load of Tourists Visit a Historical Site
Today's #jokeoftheday is about a bus full of tourists who visit a historical site and then discover that someone among them has a different interpretation of time.
One of the best ways to get the lay of a new city one is visiting is by joining a tourist bus with a guide to tell you all about the hot spots and all the history that pertains to them. 
This was why this huge luxury bus filled with tourists decided to visit the historical site at Runnymede. Once they arrived at the spot, they came down.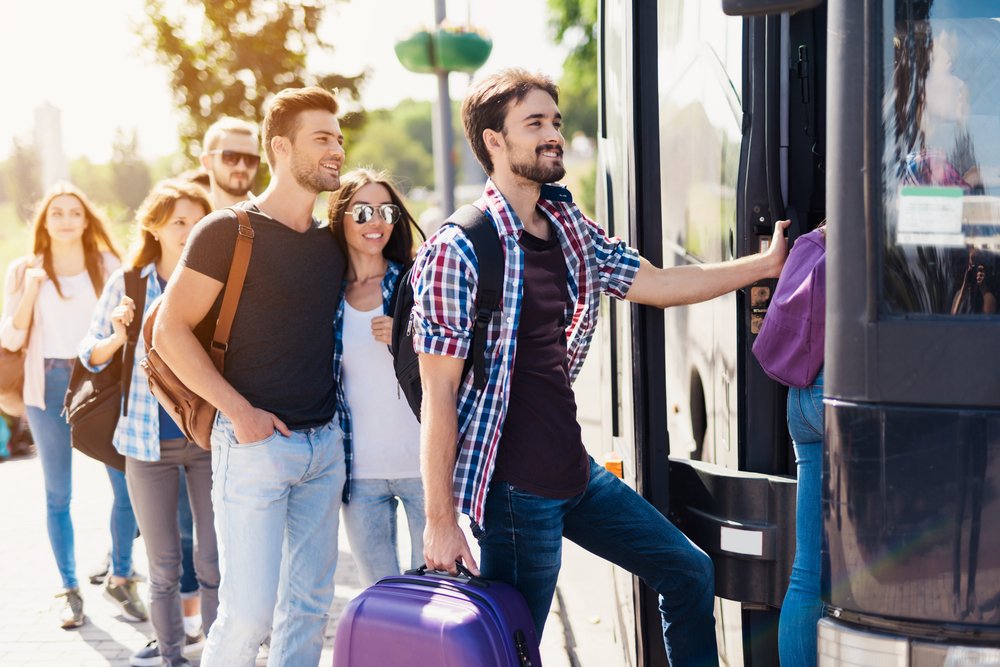 They walked to the historical site and assembled around the tour guide, waiting patiently to hear from him. Pointing to the place, he said: "This is the spot where the barons forced King John to sign the Magna Carta."
Amid the "ooohs" and "aahs," a man in front raised his ask to catch the guide's attention and asked him when the event happened. The guide simply replied, saying, "1215."
To his surprise, the man took a long look at his wristwatch before turning to the guide and saying with a stern face, "[expletive] Just missed it by a half-hour!"
Another hilarious joke tells the story of a shy guy who walked into a bar and spotted a gorgeous woman at the bar alone. Mesmerized by her beauty, he stared at her, and after hours of taking deep breaths and encouraging himself, he finally walked up to her. He asked her:
"Would you mind if I chatted with you for a while?"
Unfortunately, the woman didn't take his request as a friendly chat as she turned to him and angrily yelled that she wasn't going to sleep with him.
Her loud voice turned everyone's attention towards them, and the guy felt embarrassed and hopeless. He quietly walked back to his table, hoping the ground would open up and swallow him.
After a few minutes of sitting at his table, feeling dejected, the woman walked up to him and apologized for her outburst. She held his arms and smiled sheepishly at him before saying:
"I'm sorry if I embarrassed you. You see, I'm a psychologist, and I'm doing a study to see how people respond to embarrassing situations."
Little did she know that he had a revenge plan up his sleeves as he angrily turned to her and yelled, "what do you mean $200?" She definitely didn't see that coming! Here is a story of two men who went fishing to escape from their homes to have another good laugh.