Linda Hamilton Lost Her Twin Sister Leslie — Meet Other Celebrities Who Have a Twin Sibling
Tia and Tamera Mowry, Dylan and Cole Sprouse, and Mary-Kate and Ashley Olsen might be the most famous celebrity twins, but they are certainly not the only ones.
The Olsens, Mowrys, and Sprouses have been on our radar ever since they were children, probably because they have never been away from the entertainment industry, taking different acting or hosting gigs, or even dabbling in fashion.
However, plenty of other celebrities have a twin sibling, and many of them have chosen to stay relatively away from the spotlight. Take a look at these seven celebrity twins:
[Vin Diesel's twin brother] looks a lot like Paul Walker.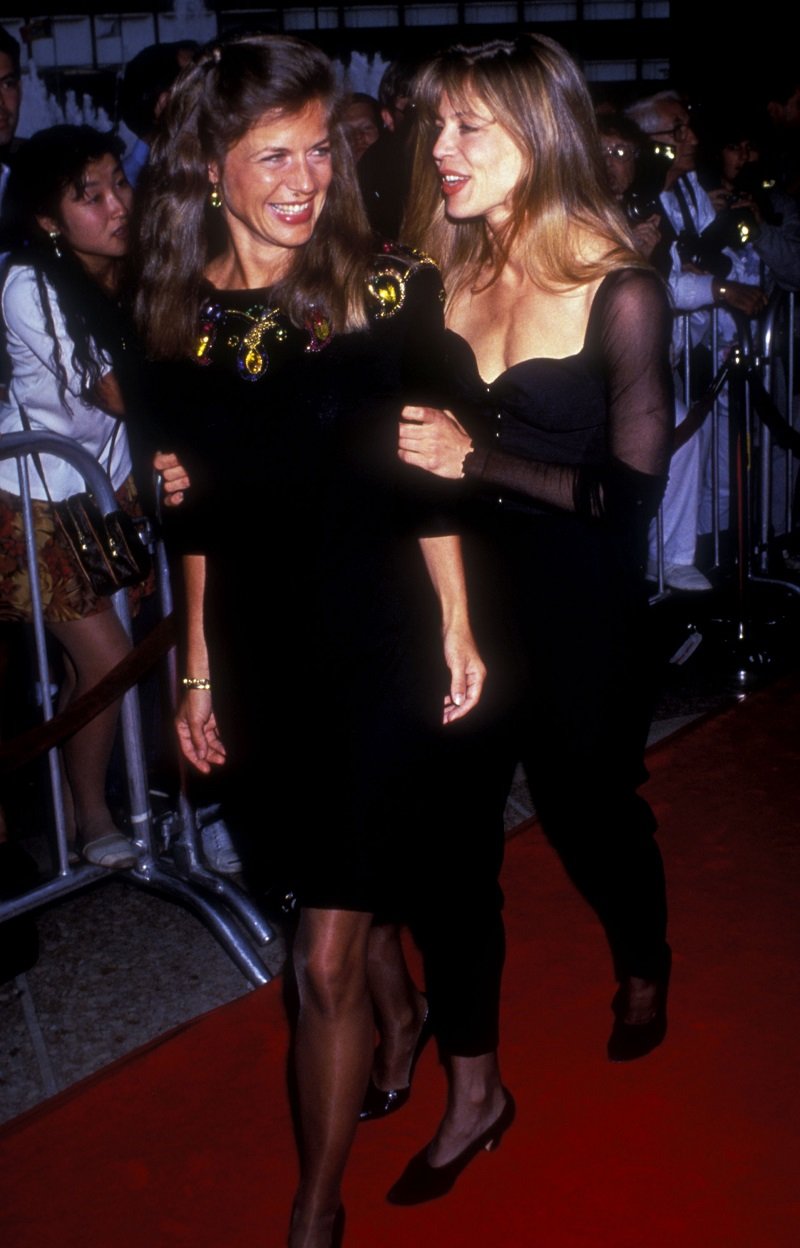 LINDA HAMILTON'S TWIN SISTER, LESLIE
"Terminator" star Linda Hamilton had a twin sister named Leslie Hamilton. Sadly, she passed away on August 22, 2020, for a cause that has yet to be disclosed. She was 63 years old and is survived by three children, two grandchildren, and two siblings (apart from Linda).
Unlike her sister, Leslie was not an actress. In fact, she spent years working as an ER nurse before finally transitioning into hospice care.
In 1991, though, Leslie served as her sister's double in "Terminator 2: Judgement Day." In that film, Leslie portrayed Sarah Connor's reflection in the mirror.
SCARLETT JOHANSSON'S TWIN BROTHER, HUNTER
Hunter Johansson is the twin brother of "Marriage Story" actress Scarlett Johansson. Just like Leslie Hamilton, Hunter only appeared in one film in the 90s, and, from that point on, he has not appeared in front of the cameras anymore. Nowadays, he is more involved in politics than acting.
Back in 2008, for example, he was part of Barack Obama's presidential campaign and reelection. Later, in November 2014, he joined his sister to host the Champions of Rockaway Hurricane Sandy Fundraiser in NYC.
Apart from that, he is the founder of Solar Responders, an organization focused on helping first responders after natural disasters. At the moment, Hunter, who makes his sister a "better" person, lives a low-key life away from the spotlight.
AARON CARTER'S TWIN SISTER, ANGEL
Aaron Carter and his twin sister, Angel Carter, are probably best known as the siblings of Backstreet Boy star Nick Carter. Unlike her famous brothers, Angel decided to become a model.
In January 2019, she made headlines after announcing on social media the birth of her and her husband Corey Conrad's daughter, Harper Noelle. Sadly, later that year, the Carters attracted the world's attention again, but for very different reasons.
According to Angel, Aaron threatened her, her husband, and her daughter during a phone call on September 5, 2019. Consequently, she got a restraining order against Aaron, who cannot come within 100 yards of Angel's family until at least November 19, 2020.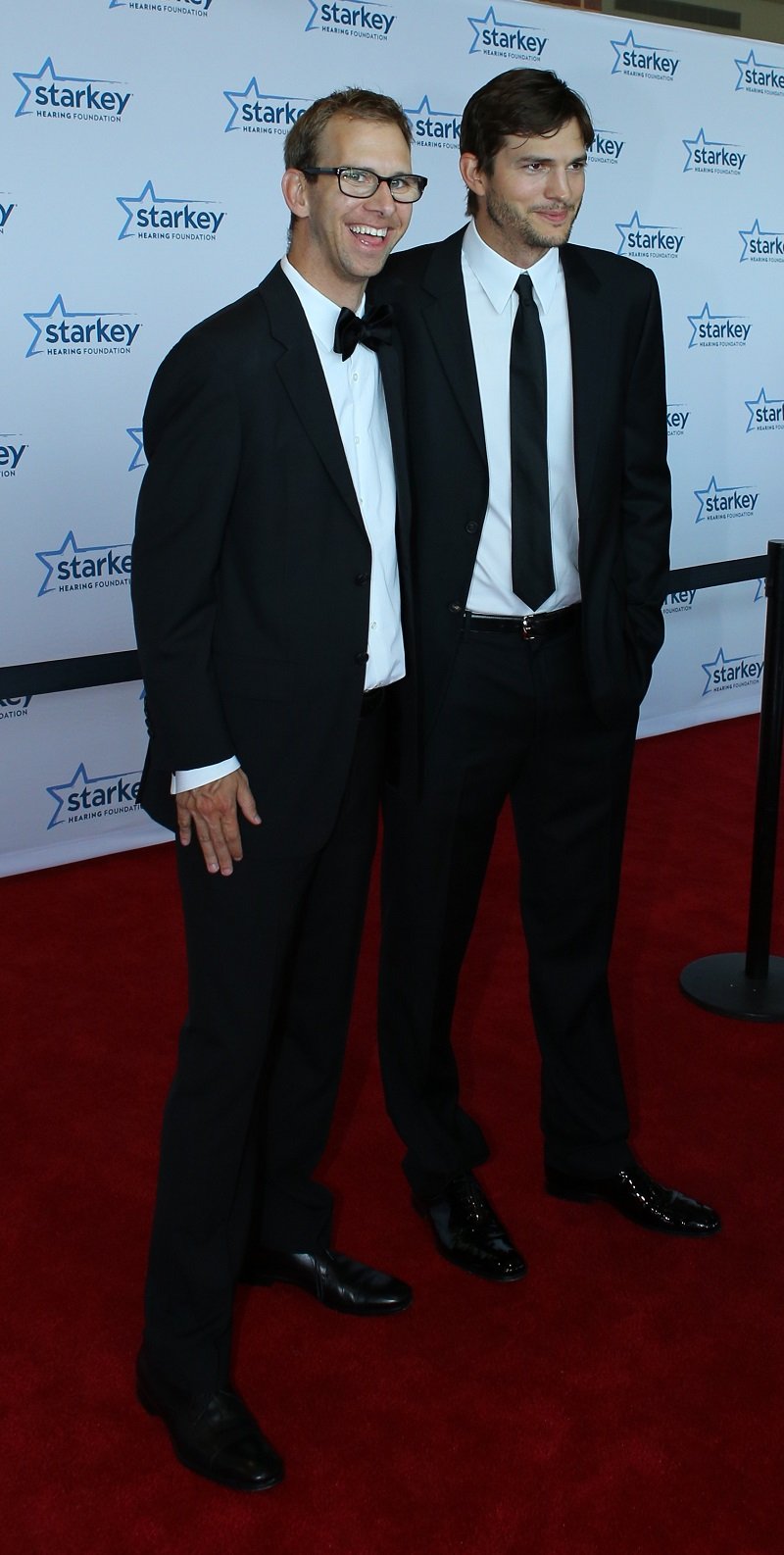 ASHTON KUTCHER'S TWIN BROTHER, MICHAEL
Michael Kutcher is Ashton's twin brother. Back in April 2017, Ashton received the Robert D. Ray Pillar of Character Award due to his "good character as a role model," reported ABC News. During his speech, he mentioned Michael, who was born with cerebral palsy.
According to the actor, it was Michael who taught him that loving people was not a choice and that, unlike what the "Constitution" says, people are not created equal.
Michael, who also underwent a heart transplant when he was younger, has been quite successful despite his disabilities and founded the organization Reaching for the Stars, focused on helping children with cerebral palsy and heart condition.
JENNA BUSH HAGER'S TWIN SISTER, BARBARA
If we talk about celebrity twins, we have to mention Jenna Bush Hager and her twin sister, Barbara. Unlike her TV personality sister, Barbara has opted for being a philanthropist, working with the Human Rights Campaign, and focusing on gay marriage legalization.
Barbara made headlines in October 2018 after she married screenwriter Craig Coyne in a very intimate ceremony held in Kennebunkport, Maine.
Former POTUS George W. Bush, her father, escorted her down the aisle while her grandfather, George H.W. Bush, was watching nearby. Dorothy Bush, Barbara's aunt, officiated the wedding.
VIN DIESEL'S TWIN BROTHER, PAUL
"Fast and Furious" actor Vin Diesel has a twin brother named Paul Vincent. Vin has made sure to keep as many details of his life as far away from the spotlight as possible, so he has rarely mentioned his brother.
However, in 2014, Vin uploaded a photo showing the late actor Paul Walker next to his brother. Unlike Vin, Paul Vincent is not bald. In fact, he has salt-and-pepper hair, and like the actor himself pointed out, he looks a lot like Paul Walker.
GISELE BUNDCHEN'S TWIN SISTER, PATRICIA
Model Gisele Bundchen, who has been married to NFL star Tom Brady, has a twin sister named Patricia Bundchen, who is five minutes younger than the supermodel. When Patricia was younger, she tried to be a model, as well, but ended up becoming Gisele's manager.
At the moment, Patricia is married to Rodrigo Pereira. The couple tied the knot in Brazil, where most of her family was born. Just like many of the celebrity twins from this list, Patricia has decided to live her life away from the spotlight.