Erica Dixon's Twin Daughter Tries to Walk Wearing a Swimsuit in an Adorable Video
The girls are more than one-year-old already and have been growing up so fast. As they are learning to stand on their own and walk, their mother does not hesitate to shoot videos of any of them and share them with her fans. 
35-year-old former "Love & Hip Hop: Atlanta" star Erica Dixon recently took to Instagram to share a video to keep her fans updated with her twin daughter's latest achievement, which this time included one of the girls' efforts to stand and keep walking even though she falls twice.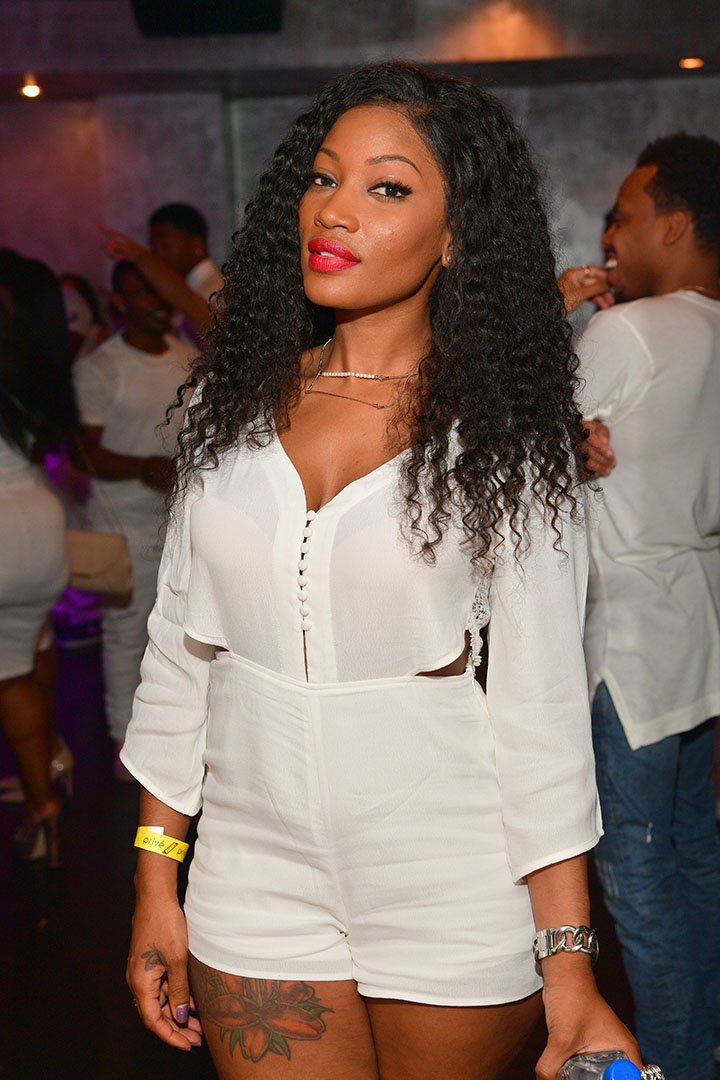 The hilarious video shows one of Dixon's twin daughters coming down crawling from the stairs, and as soon as she stands up and starts walking, she loses balance and falls to the floor. As she realizes she did not make it, she stands one more time and falls again.
On her third attempt, the 16-month-old girl wearing a cute turquoise swimsuit and a pair of light pink shoes stands and finally walks and reaches her mom. "Big girl! @twinzonli," captioned Dixon who felt proud watching her child making her first steps.
THE TWINS
Dixon gave birth to her twin daughters, Embrii and Eryss, in May 2019. The day she welcomed them she said that it was both the happiest and saddest day of her life since she had to leave the girls at the hospital as they were not able to go home immediately with her.
The TV personality never revealed the reason the girls were not allowed to leave the health center at the time, but they have been healthy children ever since.
In fact, in a Twitter post, she explained that both girls have been healthy even though none of them had received vaccinations at 8-months-old. This post was rejected by many of her fans.
CO-PARENTING ISSUES
Besides the twins, Dixon has a 15-year-old daughter, Emani Richardson, whom she shares with her former boyfriend and 36-year-old rapper, Lil Scrappy. The couple has always had serious conflicts on custody matters and co-parenting their kid.
Their issues have been usually aired on several episodes of "Love & Hip Hop Atlanta," so it has been a recurring topic for all of the reality TV fans.
During their public fights, Dixon has openly insisted that Scrappy is not being supportive of their daughter, while he alleged that he has been paying correctly for child support and that she is lying.