Lucy Liu Shares Rare Photo with Her Son Rockwell as He Celebrates 5th Birthday
Acclaimed actress Lucy Liu uploaded a rare picture of her son Rockwell to mark his 5th birthday. The little boy was born by means of a gestational surrogate.
In a rare photo Lucy Liu shared on Instagram on August 28, Rockwell can be seen blowing out candles on a birthday cake while his famous mother stands by wearing a party hat. Liu captioned the post:
"My darling son turned 5 yesterday."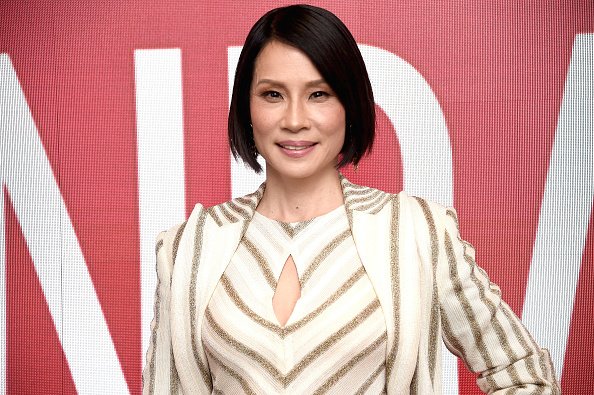 The 51-year-old actress, who has worked in both television and films, added that her son is a "rainbow of light" and that his energy is pure enchantment. 
In 2015, Liu welcomed Rockwell via gestational surrogacy. Several months after his birth, the actress reflected on her choice to turn to surrogacy.
"It just seemed like the right option for me because I was working," she told PEOPLE, "and I didn't know when I was going to be able to stop."
The actress concluded that it was most likely the best solution for her. According to Liu, she has no regrets about her decision because it turned out to be great.
Liu became a mother for the first time at 46 years old. She has not taken any moment with her offspring for granted. Being a mother, she said, is one of her most significant roles to date.
She was raised in the Jackson Heights neighborhood of Queens in New York City.
Liu is juggling motherhood and career. Previously, she opened up about how she lovingly requested for Rockwell's help for her to become a working mother. Her son showed understanding beyond his age.
The actress recently wrapped a seven-season stint as Dr. Joan Watson to Jonny Lee Miller's Sherlock Holmes in the modern-day television revamp "Elementary."
Liu is the daughter of Taiwanese immigrants. She was raised in the Jackson Heights neighborhood of Queens in New York City.
At first, the actress intended to pursue a degree in Asian languages and culture at the University of Michigan. But at the time, Liu also secretly dreamed of becoming an actress.
She then studied old Charlie Chan movies. In her final year, Liu mustered the courage to try out for a supporting role in a college production of "Alice in Wonderland."
Luckily, Liu landed the lead role. When she graduated, she broke the news to her parents that she was moving to Los Angeles to become an actress. That was the beginning of her successful Hollywood career.
Meanwhile, just like Liu, actress Cameron Diaz, who frequently appeared in comedies throughout her career, is also a proud mother to her daughter, Raddix Madden.
The "Charlie's Angels" actress and her husband since 2015, Benji Madden, welcomed their first child together in January 2020 in Los Angeles.