Mariah Carey Recalls Feeling Uneasy about Her Pregnancy in Old Interview with Ellen DeGeneres
Singer Mariah Carey has opened up about feeling uneasy in a 2008 appearance on "The Ellen DeGeneres Show," where she was coaxed to announce her pregnancy. The singer revealed she miscarried afterwards.
Amid the controversies surrounding show host Ellen DeGeneres, singer Mariah Carey has opened up about an uncomfortable experience with the comedian.
In an interview with Vulture celebrating 30 years since the release of her debut album, Carey recalled her appearance on the talk show in 2008, where she was forced to divulge some personal information.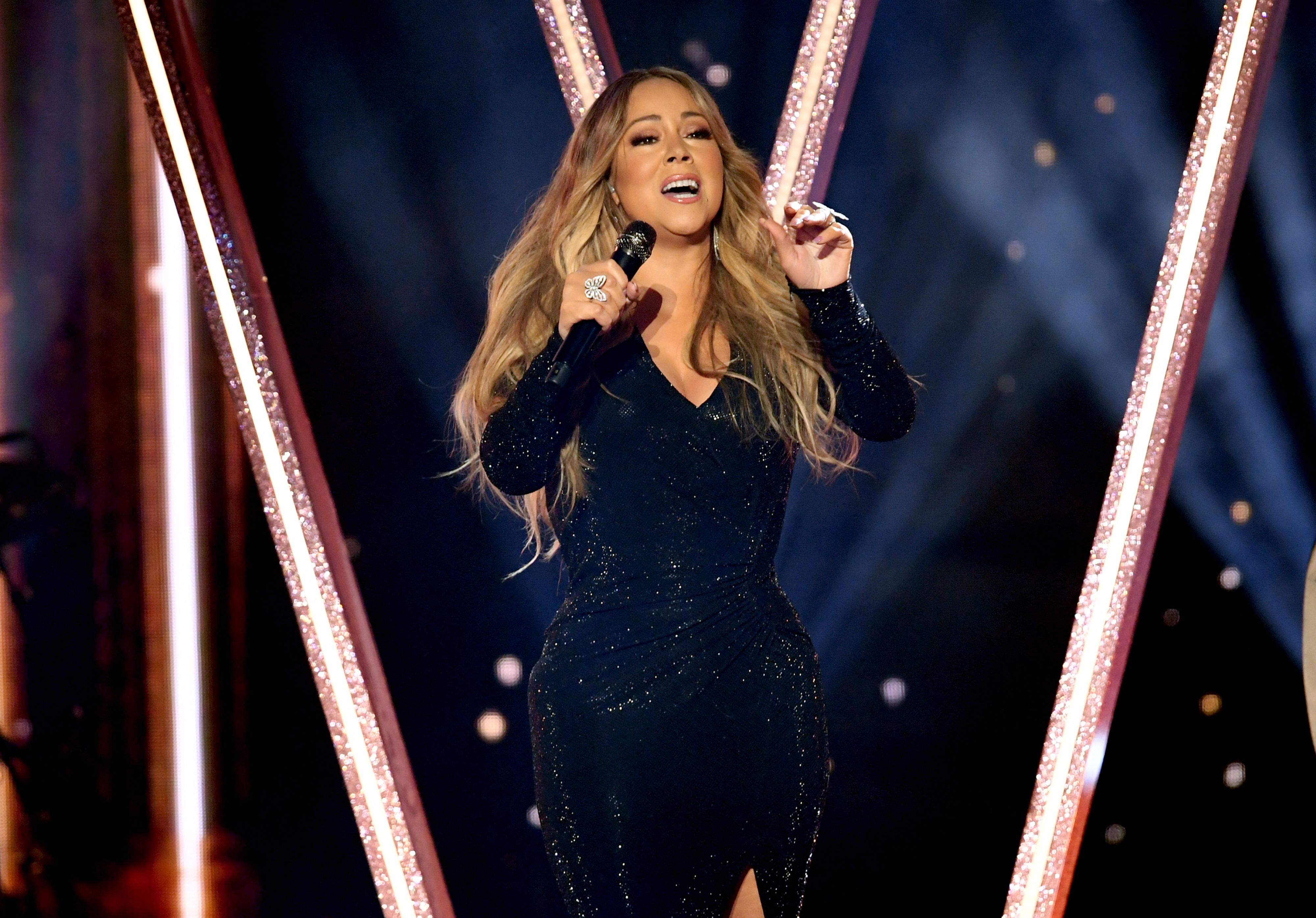 At the time, there were speculations that the "We Belong Together" crooner and her then-husband, Nick Cannon, were expecting their first child.
Back in July, a report of previous employees accusing the DeGeneres of creating a toxic environment on set was published.
Determined to get an answer out of her, DeGeneres challenged Carey to drink a glass of champagne, forcing her to tell the truth. Speaking about the experience now, the singer said:
"I was extremely uncomfortable with that moment is all I can say. And I really have had a hard time grappling with the aftermath."
Months after her appearance, Carey lost the pregnancy. She explained that she wasn't ready to tell anyone about the pregnancy because she had previously suffered a miscarriage.
However, the mother-of-two noted that she wasn't opening up to throw DeGeneres under the bus further, but to confirm that she didn't enjoy the moment. She also mentioned that she hoped empathy was applied at that time. 
Carey's revelation comes shortly after a clip of the interview made rounds on social media amid allegations of a toxic workplace environment levied against DeGeneres.
Back in July, a report of previous employees accusing the DeGeneres of creating a toxic environment on set was published, causing WarnerMedia to place the show under an internal investigation.
The 62-year-old has since issued an apology to her staff via a letter assuring them about steps to fix the workplace. However, that didn't stop three top producers from leaving the show.
Carey recently made headlines when she disclosed that she was releasing a memoir about her personal life and career. In a tweet on July 8, the singer opened up about her decision to tell her life's story in the book titled, "The Meaning of Mariah Carey."
The five-time Grammy Award winner explained that the memoir would give fans an "unfiltered" glimpse into her struggles, victories, and "very public personal life." The memoir is set to be released on September 29.