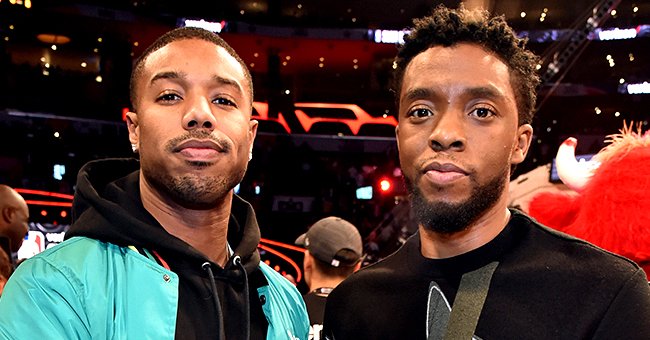 Getty Images
Chadwick Boseman & Michael B Jordan's Bond Goes Way Back — Inside Their Lasting Friendship
Late Chadwick Boseman and Michael B. Jordan might have been enemies on-screen, but the close bond they shared in real life goes way back to the start of their stellar careers.
Chadwick Boseman and Michael B. Jordan's close friendship was one of the special connections fans were graced to see in Hollywood until the former's life was cut short by colon cancer.
Although the duo starred as sworn enemies on-screen in the blockbuster, "Black Panther," the bond they shared was undeniable as it dated back to the start of their promising career.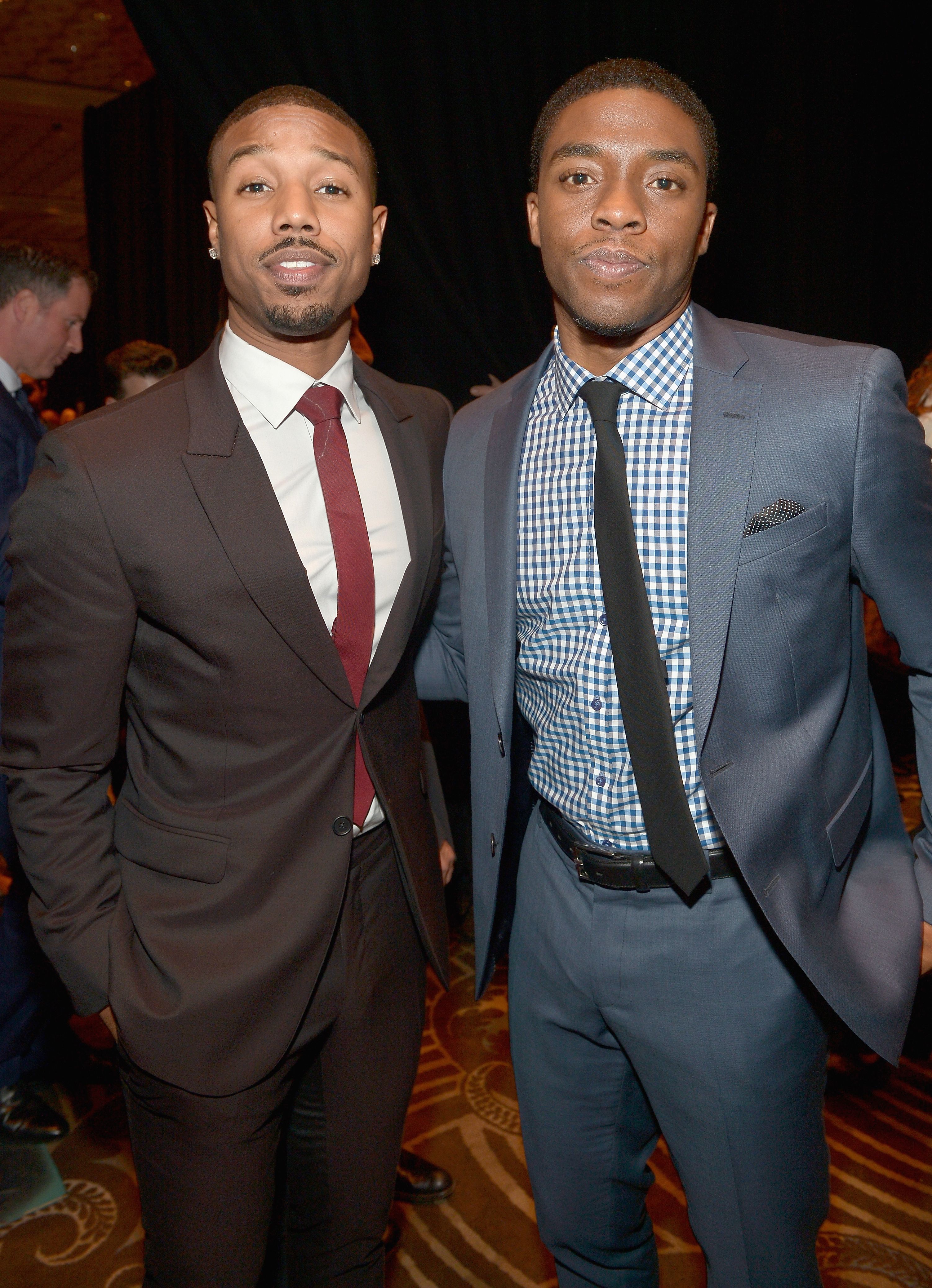 Michael B. Jordan and Chadwick Boseman attend The CinemaCon Big Screen Achievement Awards at The Colosseum at Caesars Palace on March 27, 2014 in Las Vegas, Nevada. | Photo: Getty Images
THEY ONCE PLAYED THE SAME ROLE
It was undoubtedly destiny for Boseman and Jordan to share the screen in the record-breaking Marvel superhero film, "Black Panther," as their journeys have been linked from way back.
Back in 2003, Boseman was cast for the role of Reggie Porter on "All My Children." However, after a week, he was fired from the show for complaining about the character's racial stereotypes.
Unknown to him, it was Jordan who would go on to replace him. Although they let him go, the show's producers took his suggestions and implemented it in shaping Jordan's character, making it less stereotypical.
Jordan is "struggling" to come to terms with Boseman's death and feels lost for words as "his silence is his pain."
It would take another 15 years for Boseman and Jordan to cross paths again career-wise with the release of the celebrated superhero movie. However, they didn't forget their unique bond forged from the start.
During an interview with ET Online at a press day for "Black Panther," the late actor opened up about his connection to his co-star through their characters. He said:
"I knew we're tied together to a certain degree, forever. It's like Muhammad Ali and Joe Frazier because these two characters are essentially two sides of the same coin."
JORDAN MOURS HIS "BIG BROTHER"
Unfortunately, their lasting friendship was cut short when it was announced that Boseman passed away at 43 after a private battle with colon cancer.
Jordan finally broke his silence with an emotional tribute on Monday. Sharing several photos of him and the late actor, the "Creed" star wrote that he couldn't find the words to describe his grief.
In the lengthy tribute, he repeatedly wished they "had more time" while praising Boseman's strength and the legacy his "big brother" left. Jordan concluded vowing to live the rest of his days the way Boseman did before calling him his king.
A source close to the 33-year-old opened up about how he is dealing with the shocking death of his beloved friend. Speaking to ET Online about it, the insider said Jordan is "struggling" to come to terms with Boseman's death and feels lost for words as "his silence is his pain."
The source noted that the news rocked Jordan's world as the late actor was like a brother to him and that he was thinking of a way to honor his friend and co-star's legacy.
Death might have cut short the beautiful alliance Boseman and Jordan had, but their strong bond remains an inspiration to us all teaching us the true elements of friendship.
Please fill in your e-mail so we can share with you our top stories!