See Tim McGraw's Rare Throwback Photo with His Wife Faith Hill from When They Started Dating
Country music superstar Tim McGraw has once again melted his fans' hearts after posting a rare throwback photo of himself with his wife, Faith Hill. 
Tim McGraw, 53, shared on Instagram an old photo of himself singing together with "The Kiss" singer and wife, Faith Hill, 52. His September 1 post amassed at least 71,144 reactions.
The "It's Your Love" crooner wrote that the photo was taken during the Spontaneous Combustion Tour. It was also the time when the couple started dating.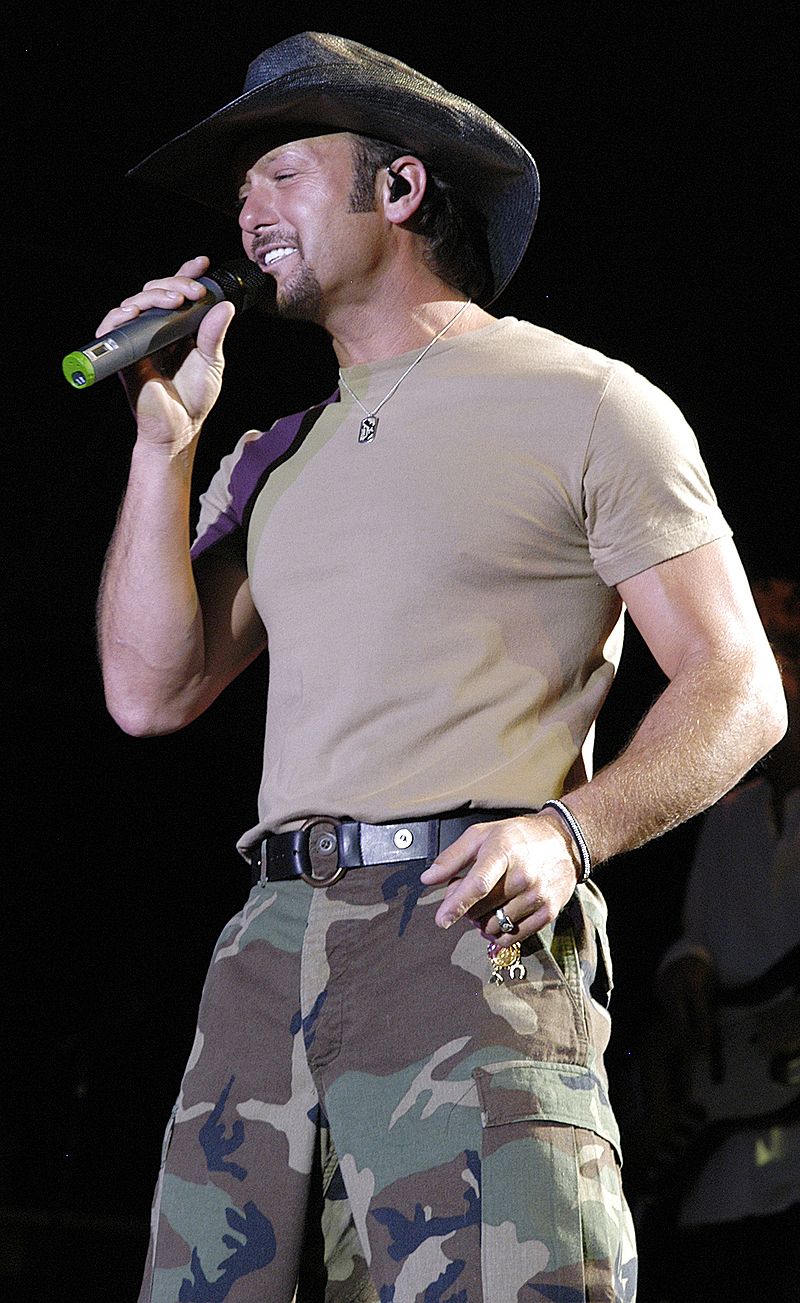 Hill and McGraw have been one of the most enduring lovers in the music industry. The romantic pair met at a concert in Nashville in 1994.
But around that time, McGraw was still dating Kristine Donahue while Hill had just finalized her divorce from ex-husband Daniel Hill. But fate had plans for them.
After two years, Hill joined McGraw on the Spontaneous Combustion tour. The tour became the couple's avenue to open up about their feelings for each other.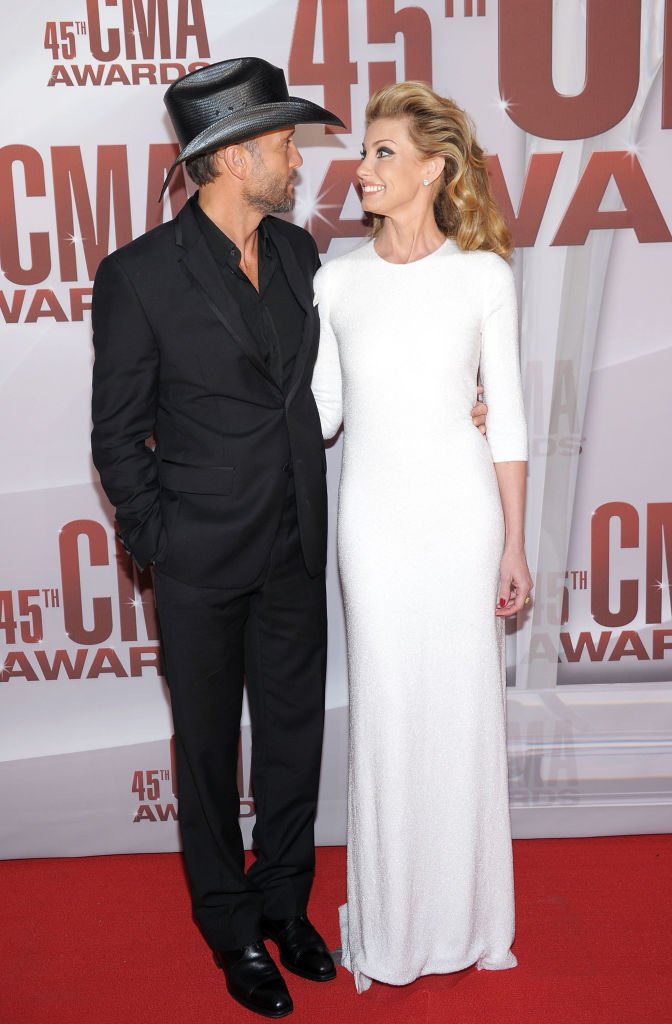 McGraw and Hill's whirlwind romance became a serious commitment. They exchanged wedding vows in October 1996. 
Their marriage surprised family and friends. The couple initially told them that they were attending a softball game and a concert in Louisiana. 
Within their more than 20 years of marriage together, the couple has not run short on romantic and sweet gestures. Their blissful marriage has been blessed with three daughters - Gracie, 23, Maggie, 22, and Audrey,18.
Just a few days ahead of McGraw's "Here on Earth" album release, Hill and their daughters surprised him with an intimate album release party. 
Hill shared on Instagram a video where she and her husband are seen slowly dancing in a mood-lighted spot in their house. They played his music during the memorable surprise.
Hill is proud of how they have raised their daughters as independent women. The proud father also said their children don't tolerate social injustices and would speak for what they believe in.
The country music industry's power couple does not run out of things to be proud of their daughters for. The are proud of their daughters' latest academic achievements. 
The couple took to Instagram to celebrate Maggie and Audrey's graduation from their respective schools. They congratulated the ladies for finishing their studies strong.
Maggie, their second-eldest daughter, graduated with a Marine Biology degree at Stanford University. Their youngest, Audrie, just finished senior high school at the prestigious Ensworth High School. 
Meanwhile, with the recent passing of Chadwick Boseman, McGraw took to Instagram to express his thoughts about his death. Boseman, 43, succumbed to colon cancer on August 28.
Boseman portrayed iconic Black roles in the past, such as baseball legend Jackie Robinson in the 2013 film "42." He also received worldwide praise for his performance in the hit 2018 film, "Black Panther."