See the Stunning Futuristic Suits Chloe and Halle Wore at the 2020 MTV VMAs
R&B singers Chloe and Halle stunned in matching futuristic outfits during their fantastic performance at the virtual 2020 MTV VMAs on Sunday.
The MTV Video Music Awards (VMAs) was aired on Sunday, August 30 and the event was graced by several stars including Chloe and Halle Bailey whose outfits literally lit up the night.
Taking to Instagram, the singers shared photos from their VMAs performance where they rocked futuristic silver suits.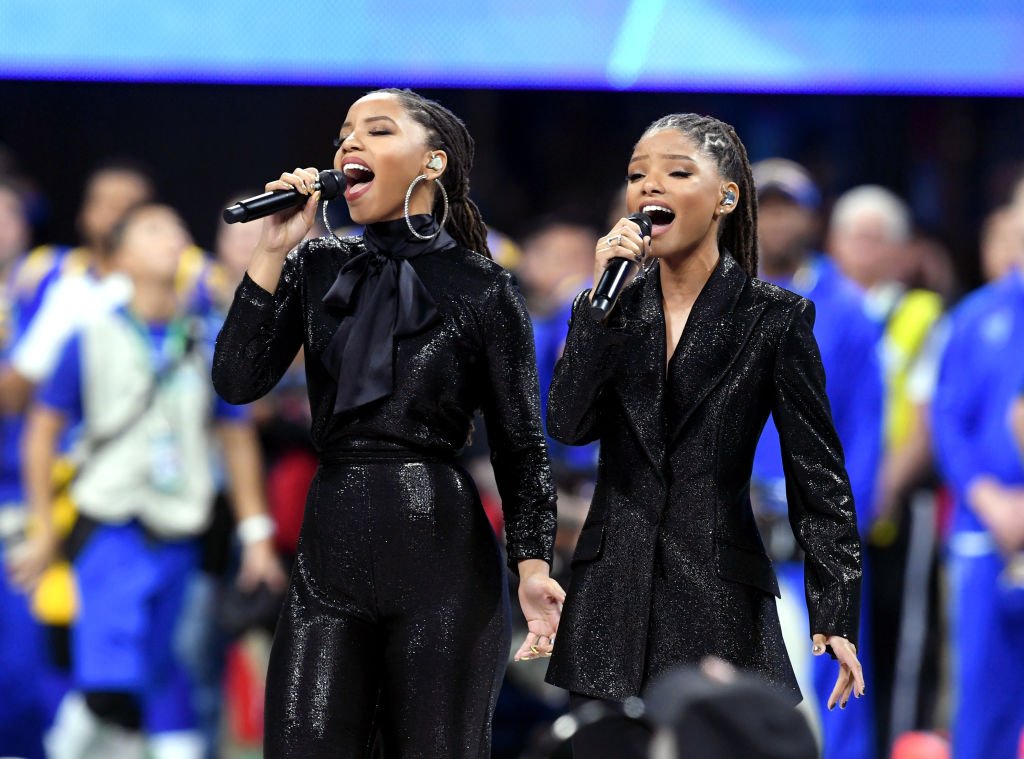 The outfits consisted of headpieces, chokers, gloves, and thigh-high boots, all of which were all made with silver reflective material.
The suits, which appeared to be inspired by the legendary 90s group TLC, caught the light on the bare stage and reflected it in an eye-catching way.
Chloe and her younger sister Halle topped off the look with dangly hair accessories and earrings, which complemented the seductive look they were gunning for.
The R&B duo rocked the outfits while performing the sultry track "Ungodly Hour," off their latest album.
Chloe and Halle signed a record deal with Beyoncé's record label, Parkwood Entertainment, in 2015.
Shortly after sharing the post, fans and followers took to the comments section where they could not stop gushing about the shiny suits.
Amid the COVID-19 pandemic, the sisters had quite an exciting experience and even bagged a major deal. Along with releasing their album, " Ungodly Hour" in June, Chloe and Halle were also named the new faces of Fendi's peek-a-boo bags.
Due to social distancing guidelines, the singers were unable to get their glam squad so they had to take total control of the production of their new Fendi campaign.
They ended up shooting the campaign clip in their backyard with different parts of the production featuring their tennis court and swimming pool.
Their creativity skills, however, come as no surprise as the two sisters admitted that they get regular advice and encouragement from their mentor, Beyoncé.
Chloe and Halle signed a record deal with Beyoncé's record label, Parkwood Entertainment in 2015, and ever since, she has proven to be a support system for the duo.
Before the release of their latest album, the sisters revealed they sent it off to Beyoncé to get her thoughts on it. However, much to their surprise, Beyoncé had no negative comments and reportedly described the album as flawless.
Since it's release, "Ungodly Hour" has been positively received by their fans with their single, "Do It," debuting at number 9 on Billboard's R&B chart.
This was the first time the duo had a song on any Billboard chart. This comes as no surprise, though, because when Beyonce deems an album flawless, it's definitely Billboard worthy!