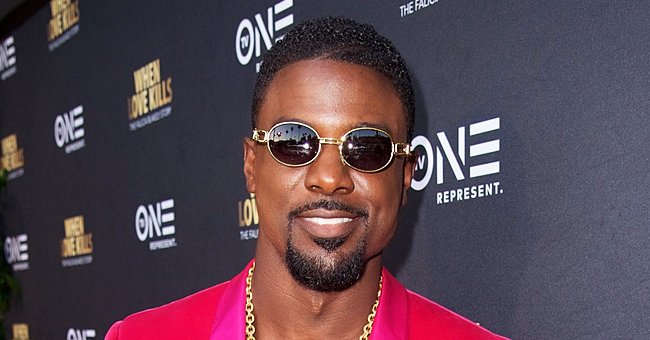 Getty Images
Lance Gross' Kids Pose with Their Grandma in Matching Denim Outfits in a Family Photoshoot
The "House of Payne" star and father-of-two was glad to see his children having a lovely time with their grandmother and he couldn't resist turning his camera on the three to share the image with his fans in social media.
39-year-old actor Lance Gross is the proud parent of two little children shared with his wife of five years, Rebecca Jefferson. The couple affectionately refers to them as their "turtles" as Gross reminded us in a recent social media post.
On August 30, 2020, Lance took to his Instagram feed to share a pair of pictures of his 5-year-old daughter Berkeley and his 2-year-old son Lennon happily posing with Lance's mother Alice.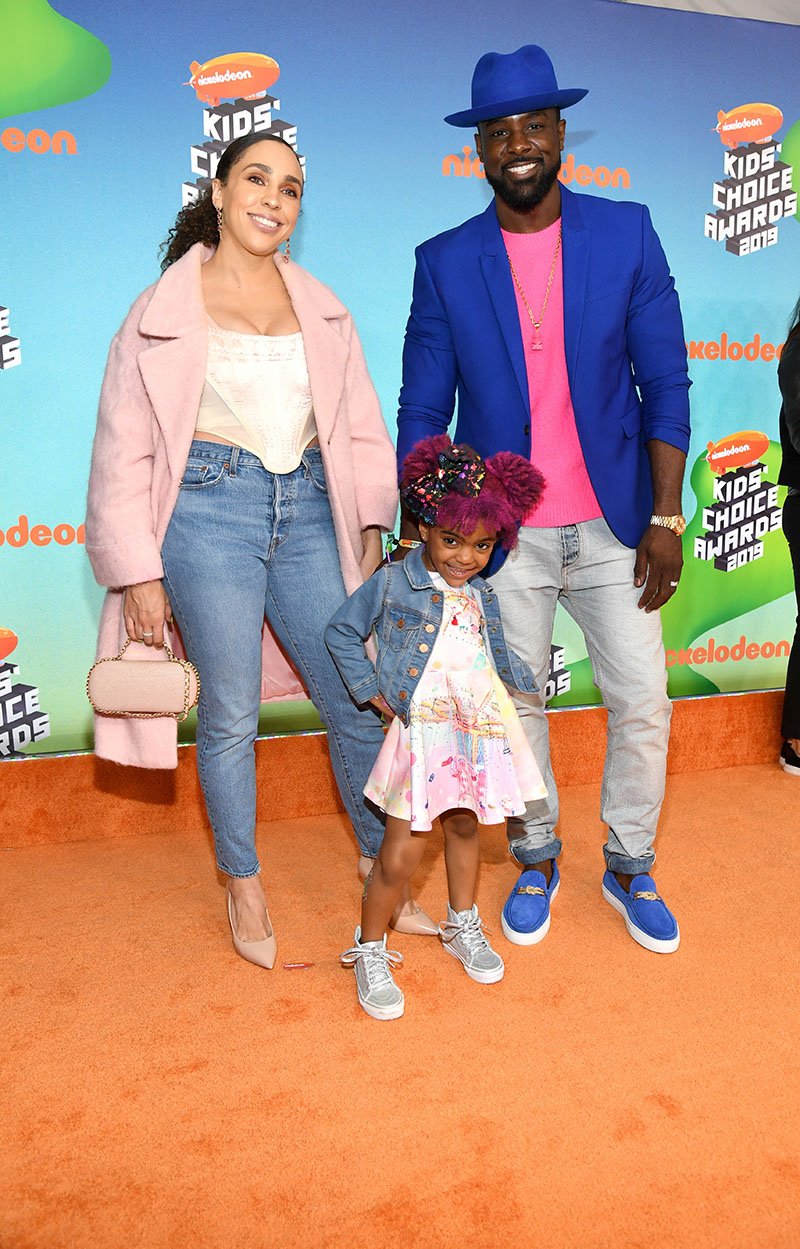 Rebecca Jefferson, Berkeley Gross, and Lance Gross attending Nickelodeon's Kids' Choice Awards at Galen Center in Los Angeles, California in March 2019. I Image: Getty Images.
"Turned my camera on my mom & the turtles," Lance captioned the slideshow of images on which the grandmother and the children are wearing matching denim ensembles.
With their faces right next to each other, nobody can deny that these children and this woman are related.
"Soooo adorable. You've got to frame this," one of Lance's Instagram contacts wrote in the comments section of the post liked by more than 120,000 people in the first 48 hours of the publication.
"Mom is gorgeous. And who is this little lady on the right?! My God," exclaimed another user, shocked by how much Berkeley has grown. Another user felt the same way writing, "Berkeley is getting too big for meee."
AN UNFORGETTABLE BIRTHDAY PRESENT
The youngest member of the family that Lance and Jefferson are building, 2-year-old Lennon, arrived almost just in time to mark his father's 37th birthday, being born on July 10, two days after Lance became a year older.
"Celebrated my Born Day on the 8th and today I'm celebrating my son's! God is Good!" Lance captioned a text image shared on his Instagram account to announce the birth of his second child.
WEDDING PRESENT
The birth of Lance and Jefferson's first child, 5-year-old daughter Berkeley, happened almost at the same time when the couple married, with the two announcing back in July 2014 that they were both engaged and expecting.
Less than a year later, Lance and Jefferson were exchanging vows in a romantic ceremony not far from Los Angeles, California.
Please fill in your e-mail so we can share with you our top stories!