Fans Praise Shaunie O'Neal on a Pic for FBF as She Posed with Her 5 Kids Towering over Her
The "Basketball Wives" creator looks happy and proud surrounded by her five children. Right next to them she might look petite, but Shaunie has demonstrated to be a successful single mom of five and an entrepreneur at the same time.
48-year-old NBA legend Shaquille O'Neal's former wife, 45-year-old TV personality Shaunie O'Neal recently took to Instagram to post a Flashback Friday photo in which she stands with all her children while smiling and having fun.
In the snapshot, the four children shared by Shaunie and Shaq plus Shaunie's eldest son, Myles, appear standing together next to each other in front of a wall decorated with yellow roses and a bright neon sign that reads, "Beautiful" in the background.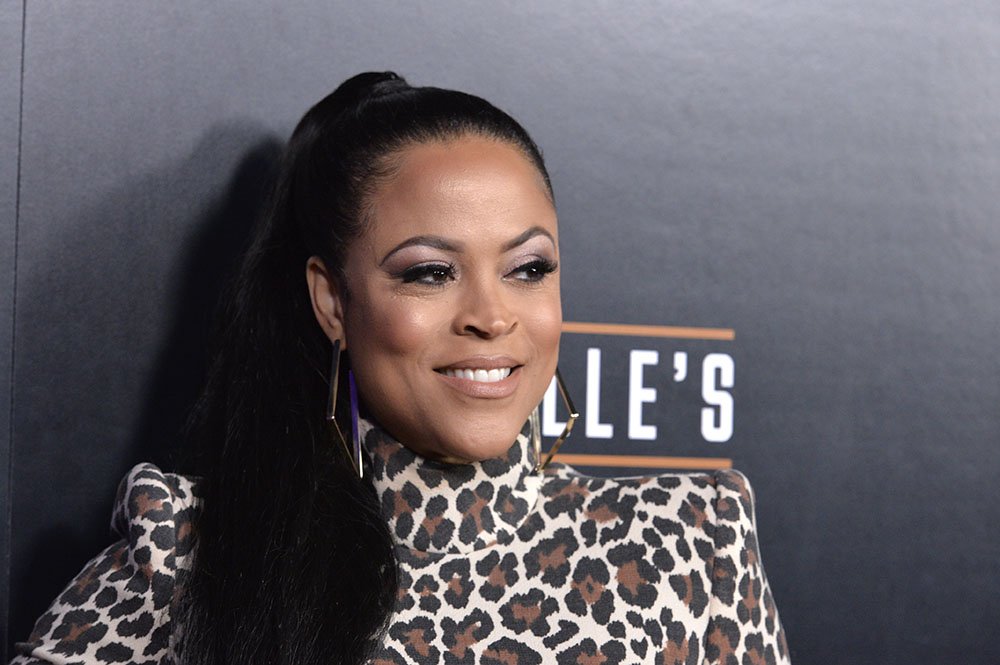 "#FBF Me & My 5 Heartbeats❤️," captioned Shaunie who looks radiant and proud to have her children together. Fortunately, the siblings were raised fostering a close relationship and it has kept their family bond strong. 
Fans were delighted to see the mother and kids in a lovely snap. Some of them wrote sweet messages like user @damarjean who commented, "You deserve a parade once a year," and @mzrosahn who wrote, "The most beautiful legacy to behold- our children." Meanwhile, fan @nydeedee noticed that "All ur heartbeats are now taller than you now."
FAMILY MATTERS
Shaq and Shaunie were married on December 22, 2002, becoming one of the most famous celebrity couples at the time. However, they ended up splitting and finally divorcing in 2010. From that marriage, they share four children who are all grown-ups by now.
The couple's first child is 20-year-old son Shareef Rashaun who has been following his dad's footsteps as a basketball player and has also shown to be affectionate to his mother. Then came Amirah Sanaa who is 19 years old and also pursuing a career in the game.
After the couple got married, they had Shaqir Rashaun who was born in 2003, and Me'arah Sanaa, their last child and daughter born in 2006. Besides them, both Shaq and Shaunie have one child each from previous relationships. Shaq has 24-year-old Taahira, and Shaunie has an older son, Myles.
CO-PARENTING EXPERTS
Though Shaunie has been best known for being the head of the TV reality show, "Basketball Wives" which follows the lives of professional basketball players' romantically linked partners, she is also an entrepreneur in other fields, has a shoe collection and a jewelry line, and she is an author.
But the thing the multifaceted woman has said to be the most challenging is to be a single mother of five. After the O'Neals divorced, they went through difficulties concerning their children's custody agreements. However, after a couple of years, they successfully reached an understanding to co-parent their kids in an amicable way.
The couple found a way to do their best to raise their children and in 2017, 
they teamed up
to write a book for divorced couples to share their experiences and tips on how to manage this kind of situation.