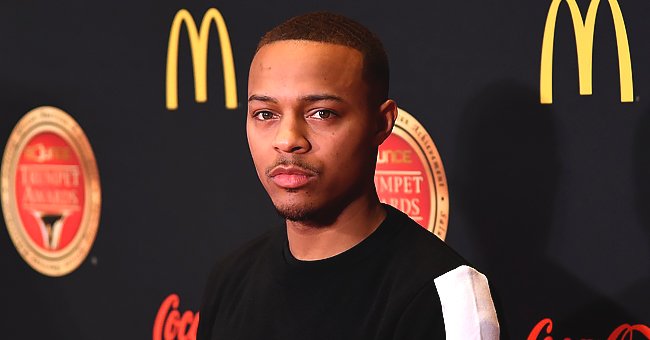 Getty images
Bow Wow's Ex Joie Chavis & Their Daughter Shai Pose Together for a Rare Makeup-Free Photo

The hip-hop recording artist's talented daughter appeared in a beautiful picture with her mother who surprised her fans in social media by not wearing makeup for the snapshot.
33-year-old rapper Bow Wow's 9-year-old daughter Shai Moss is an internet personality of her own, and everybody that knows her sees a future in show business for her.
Not only is she the daughter of a talented rapper, but she is also the daughter of a renowned dancer, Joie Chavis with whom Shai recently posed for a beautiful studio picture shared in social media.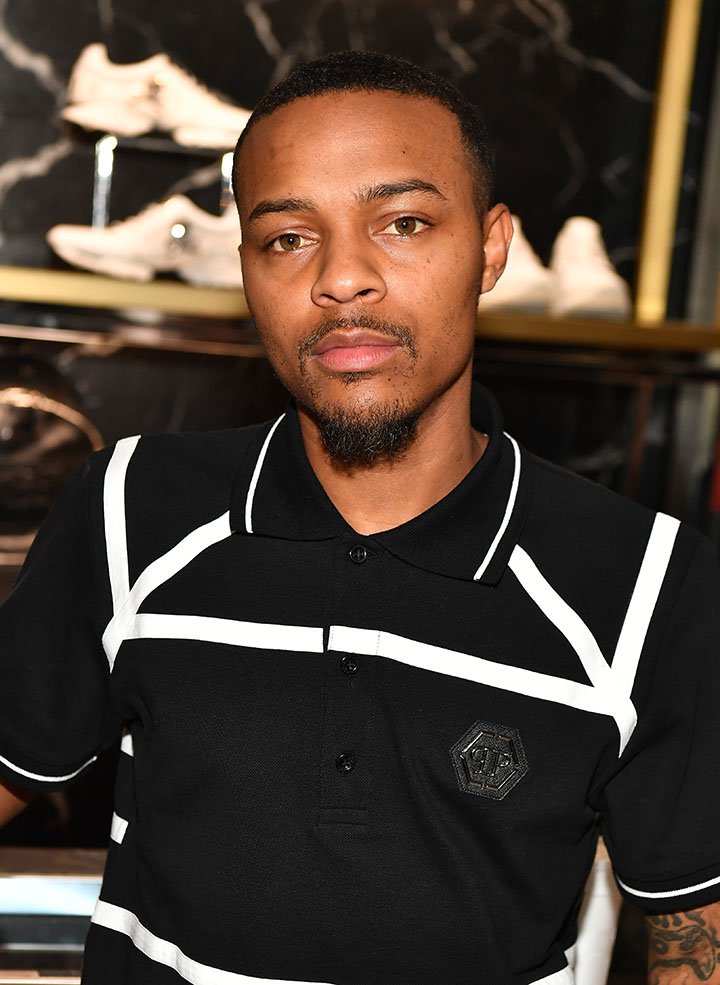 Rapper and actor Shad Moss, known as Bow Wow, attending his "Rolling Out" Cover Reveal Party at Philipp Plein Store - Phipps Plaza in Atlanta, Georgia in July 2018. I Image: Getty Images.
On August 29, 2020, Bow Wow's ex-girlfriend took to her Instagram feed to post her joint portrait with her daughter on which she appeared wearing no makeup as she explained in the caption, writing:
"A very rare and random picture of me w/out makeup with my pumpkin."
Chavis also announced that other pictures from the same session will soon follow in her Instagram feed, leaving her fans and followers waiting for more. The proud mother also tagged Shai's Instagram account to promote her content.
"Flawless!!!! Y'all are both stunning!" someone reacted in the comments section of the post. "Looking like sisters," another user wrote. "You do not need makeup… you're beautiful without it… beautiful photo," added another user.
FOCUSED ON HER CAREER
Earlier in 2020, Bow Wow announced that he was going to retire as a rapper to fully focus on supporting Shai's career as an entertainer. Despite her young age, she has already amassed a considerable following both on Instagram and TikTok.
Given her resemblance to her father and the wonderful team the two make when they take to social media to sing and dance together, Shai has been nicknamed the New Lil Bow Wow and she is clearly eager to pursue a career in the industry.
Apart from having the support of her father and having inherited her mother's skills for dancing, Shai has all the support from her devoted fans who cannot wait to see her taking over the entertainment world by storm.
DANCE CHALLENGE
Back in May 2019, when Shai was still 8 years old, she took part in the "Woah Challenge" along with her father who uploaded the results of the dance challenge to his Instagram feed.
The Internet challenge consisted of doing a small circular motion with both hands before "freezing," and it is usually performed to the beat of the song "Hit My Woah," by A-1 SteakSauce, Lyric Melody, and Big Deuce.
The short clip gave Bow Wow's fans a glimpse of the grace and charisma that Shai displays in front of the camera, and she probably can teach her famous father a thing or two about dancing.
Please fill in your e-mail so we can share with you our top stories!