KUWTK's Kourtney Kardashian Channels Miley Cyrus as She Poses on a Disco Ball
Reality star Kourtney Kardashian channeled her inner Miley Cyrus as she seductively posed on a disco ball imitating the singer's performance at the Video Music Awards.
"Keeping Up with the Kardashians" star Kourtney Kardashian is a proud stan of singer Miley Cyrus's Video, and she is not afraid to let the world know.
The reality star took to her Instagram on August 31 to share a photo of her channeling the singer's iconic disco ball pose— which she employed during her performance at the Video Music Awards the night before.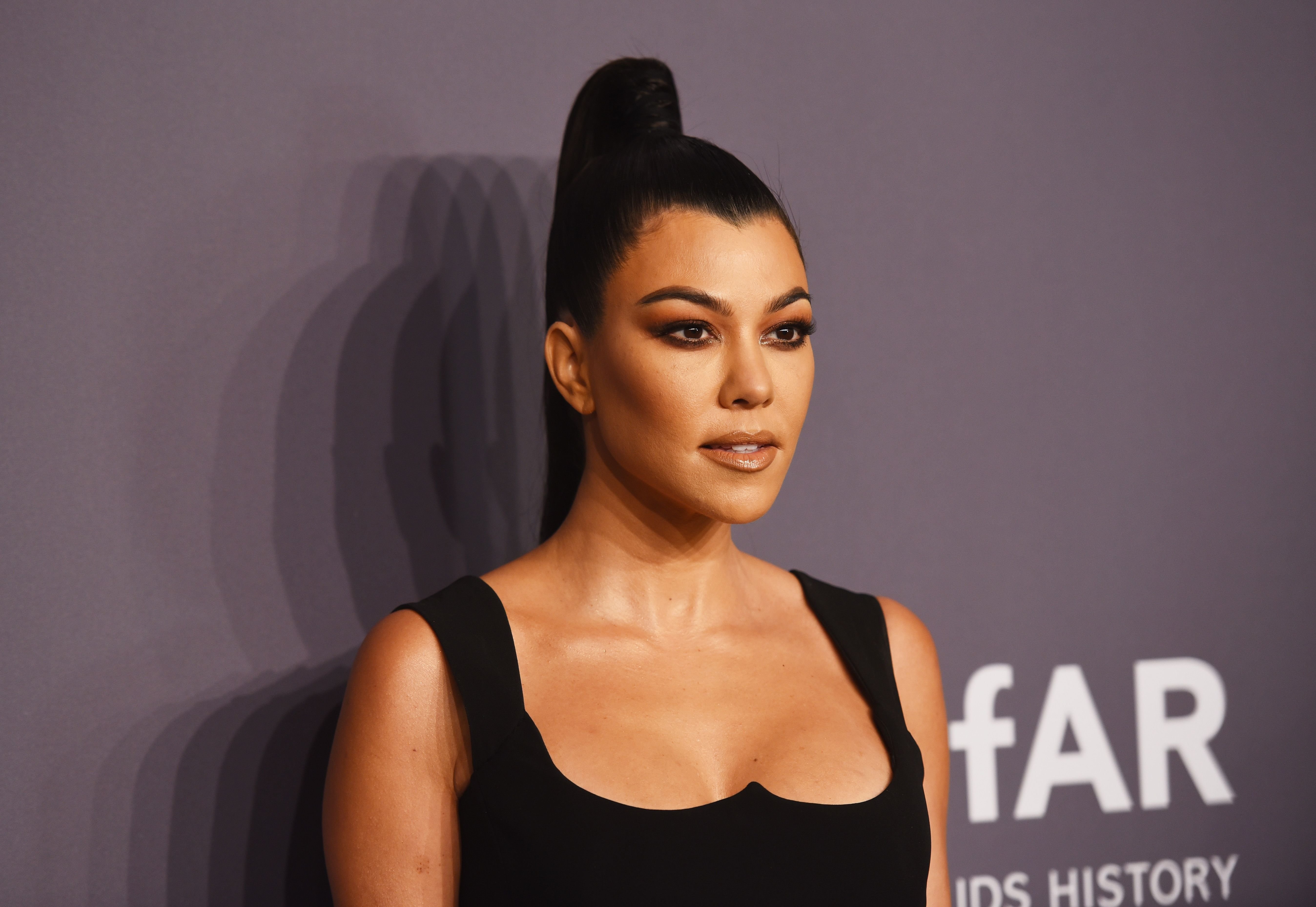 Adding her flair to the look, Kardashian looked stunning in a gorgeous little black dress that accentuated her killer curves. Her hair was styled into a slick ponytail as she grabbed on to the chain while sitting on top of the disco ball.
Cyrus made jaws drop on Sunday night with her sizzling first live performance of "Midnight Sky."
Kardashian wasn't the only one feeling Cyrus' performance as the next slide showed her and Tik Tok star Addison Rae sitting on the disco ball with only the mother-of-three straddling the chain.
The best friends twinned in short black dresses and high up ponytails as they fiercely stared at the camera. Surrounding them were several disco balls in different sizes adorned with purple lighting and wall to wall mirrors for an added effect.
Kourtney didn't try to hide her adoration for the "Hannah Montana" star as she captioned the post, "#midnightsky," and tagged Cyrus on the post. 
The singer was undoubtedly impressed as she took to the comments section to shower praises on the reality star, calling her a queen alongside purple heart emojis.
The flattery photos were reportedly taken when Kardashian and Rae visited Cyrus' Midnight Sky Truck— a mobile experience she launched in honor of her newest single.
The "KUWTK" star has been seen hanging out with the top-earning Tik Tok star of late. Their relationship began budding after the 19-year-old shot videos with her 10-year-old son, Mason.
The teenager has also been spending the latter part of the quarantine with the Kardashian sister at her homes in Malibu, Calabasas, and Palm Springs.
Cyrus made jaws drop on Sunday night with her sizzling first live performance of "Midnight Sky." The 27-year-old raised the temperature in a tight-fitting black dress with a high slit, showing off her toned legs.
During the performance ripped off the gown's bottom before hopping on the disco ball, giving the nod to the video of her 2013 hit song, "Wrecking Ball."
Cyrus has been a frequent guest on the VMA's stage as her 2013 performance with Robin Thicke remains one of the most controversial in the award ceremony's history. She was also the show's host in 2015.